99
10
Lombok and Gilis Earthquake Relief
$4,269
of $5,000 goal
Raised by
101
people in 1 month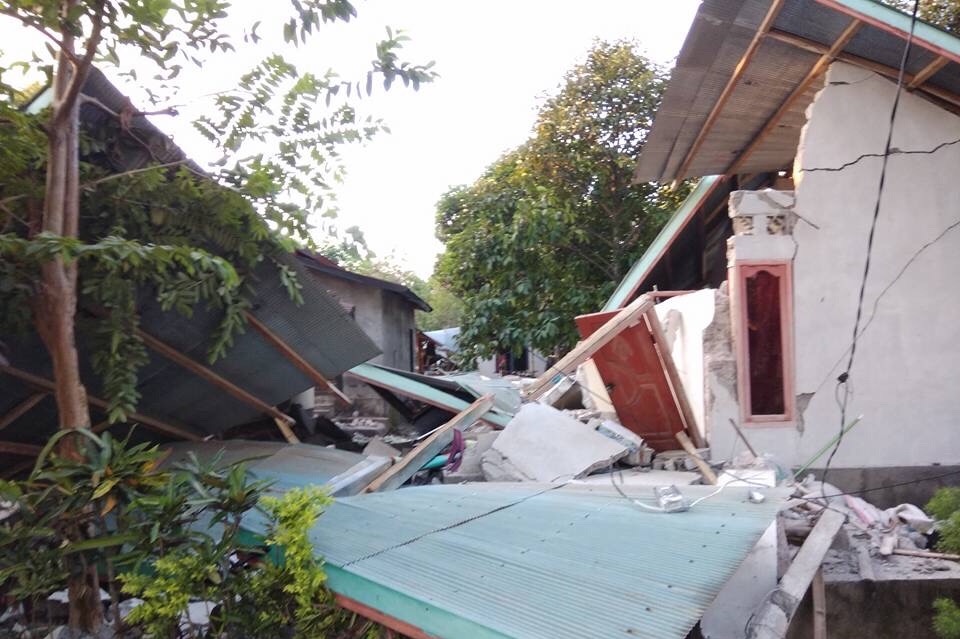 Lombok and the Gili Islands in Indonesia have been rocked by the second major earthquake in less than a week.
As many of you know, I have been living in this area for the past three years, and have made a life there. 
My husband, Rudy, is in his village (Santong) in Lombok, and I have yet to hear from him since the second earthquake struck. I have been told that Santong has received major destruction, and many of our family member's homes have been destroyed. My Indonesian family is currently living outdoors in tents, without access to supplies, clean water or electricity. I have been told that my husband is safe with the rest of our family, but am praying to hear news from him soon. 
The tiny island of Gili Meno, just off the coast of Lombok, is the place that I have called home since 2015. I have many, many local friends in Gili Meno who have taken me in as one of their own. The destruction in Meno is equally as bad as what we can see in Lombok, and Meno is currently being evacuated due to lack of relief and fear of tsunami.  Although it's dangerous to stay on the island, many who were born there are choosing to stay. They also sleep outside in tents, with even less access to supplies and clean water than Lombok is facing. 
Please help me to raise money to get my Indonesian family in Santong, and my surrogate family from Gili Meno back on their feet after this tremendous disaster they are facing. Proceeds will go towards supplies they may need, food, shelter, clean drinking water, and towards rebuilding their homes when the danger of a third earthquake has passed. 
I have several families in the Lombok and Gili Meno area that are my beneficiaries for the funds that are being donated.
The majority of the money will go towards my husband's (Rudy Armando's) family in Santong, Lombok, to help with the rebuilding of their homes.
The rest of the money will be split between four other families, one more in Santong, Lombok, and three from Gili Meno.
The names of the four other beneficiaries, who will be handling the donations for their families, are as follows:
1. Sony (name on Facebook is Soni Gilimeno)
2. Baron (name on Facebook is Baron Nesly)
3. Lindha (name on Facebook is Lindha Skyscraper)
4. Ana (name on Facebook is Ana Sasakisland Bungalows)
I will be sending all funds to these families via Western Union. Those who have bank accounts will receive directly to their accounts, and those who do not can pick up the money from their closest western union location, which is in Tanjung, Lombok
Any amount of money that you can spare could make a massive difference in these family's lives. 
Thank you for taking the time to read their story. ❤️
+ Read More