Library Telescope Program
$200
of $200 goal
Raised by
8
people in 29 months
I'm a member of the
Aldrich Astronomical Society
, a 501(c)(3) nonprofit in Massachusetts. When I joined in January, I became fascinated with the club's efforts to put a telescope in every library in the state that wants one.
As it says on the club website, "The goal of the Library Telescope Program is to help foster scientific literacy, stimulate an interest in astronomy, and provide people who have never looked through a telescope the chance
to experience the excitement that comes from discovery. Placing the telescopes in local public libraries allows a greater general access to the telescope since they are intended to be checked out of the library just as a book." My club, guided by our program coordinator John Root, has successfully deployed close to 50 telescopes state-wide.
I know this program works and changes the lives of young and old for the better.  My new friend Jared and his daughter came to the club via a library telescope and our daughters have become fast friends.  At our annual StarFest our daughters took their interest to another level as they launched rockets, met an astronaut who piloted a space shuttle, and watched a presentation on the New Horizons mission to Pluto.
I want to donate a library telescope, preferably to
Quinsigamond Community College
. I recently aquired the exact model of telescope from the Goodwill Auction website. I need funds to cover the remaining cost for accessories and modification that make the library telescope user-friendly.  A plaque will dedicate the telescope to my partner who has a rare form of vasculitis known as Buerger's disease (thromboangiitis obliterans).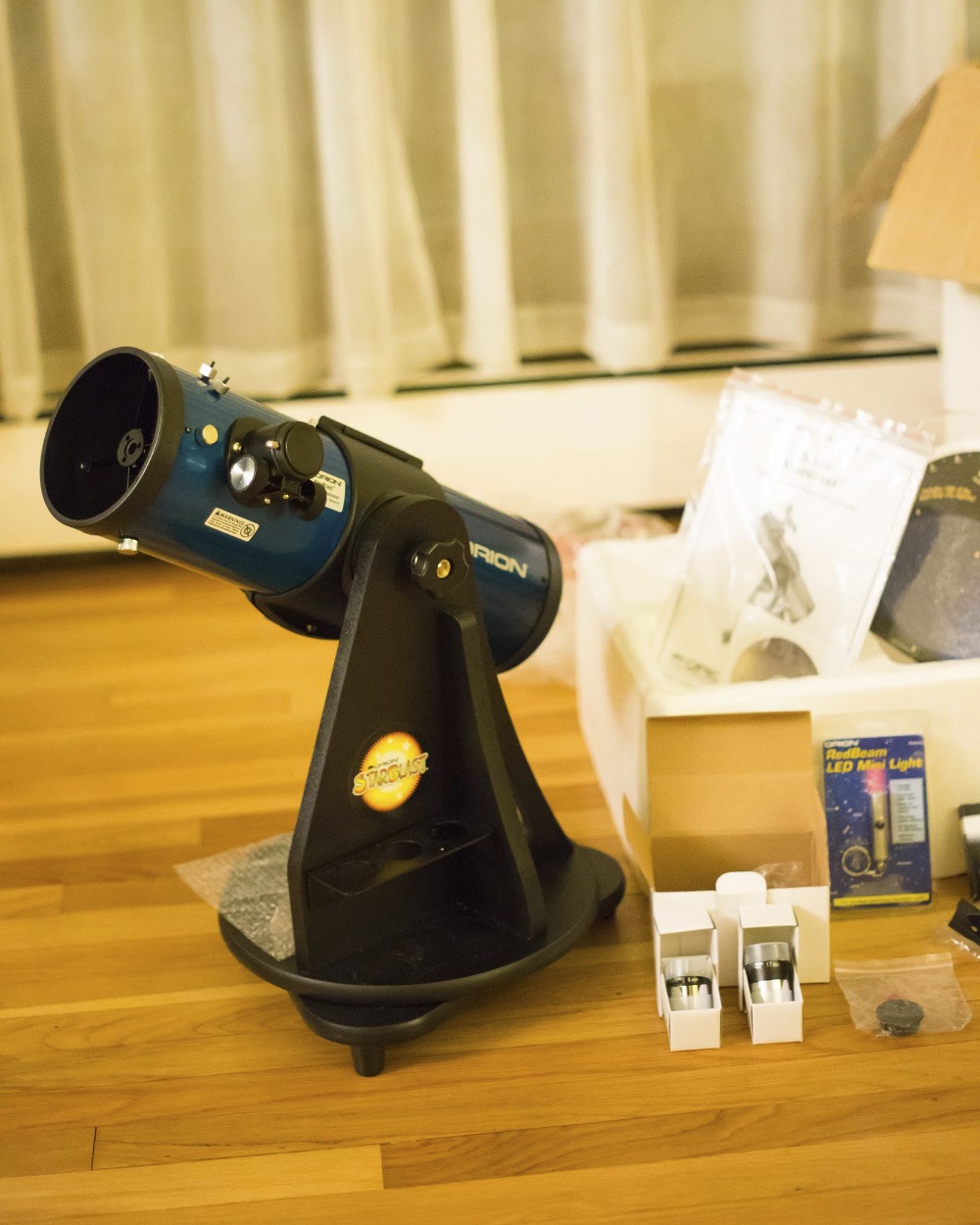 (above shows the various pieces I already have towards the completed library telescope)
Update: If you would like to donate the entire amount to cover the cost of placing your own telescope in your local Massachusetts library, contact me.  I will add more information about this option as the campaign unfolds.
+ Read More