289
8
Fund Legal Services for Immigrants
$56,193
of $50,000 goal
Raised by
309
people in 1 month
Keep Up the Fight for Immigrant Rights!Your donation to Santa Fe Dreamers Project helps bring free expert legal defense to those who need it most.Help us keep up the fight against Trump's racist agenda and continued assaults against our immigrant community.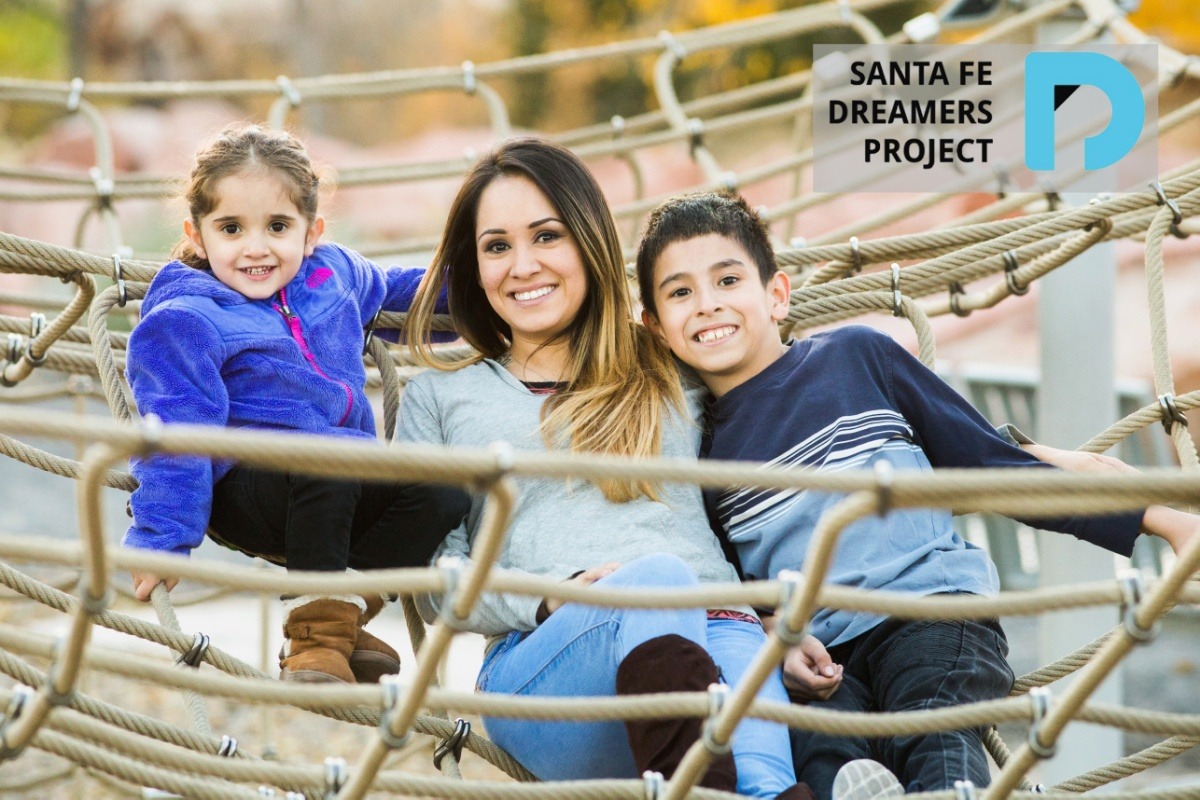 Photo by Kerry Sherck
Who We Are & What We Do

Santa Fe Dreamers Project is a leading organization in the fight for immigrant rights. We are a small team of dedicated lawyers who in the last four years have helped thousands of immigrant clients to stay legally in the country and to keep their families together, protected from detention and deportation.
Because of your support we've been able to do this without ever charging our clients a dime, and with your continued support we will serve thousands more.
Thanks to the generosity of donors like you, 2018 has been a year in which we as an organization have experienced significant growth. We've hired more attorneys, increased the scope of our services to include all areas of immigration law, and expanded our geographical reach with new offices in Albuquerque and El Paso.
We are taking our fight to the courts, and the good news is that we are winning! Your donations are helping us to build and fortify an effective system of defense for immigrant families, families who, tragically, are facing perpetual threats and brutal attacks in these deeply troubled times.By the Numbers
This year alone your donations have helped us to accomplish:
DACA Cases- 294Green Card and family-based petitions- 50U-Visa and Violence Against Women Cases- 39Special Immigrant Juveniles (SIJ)- 26Political Asylum Cases- 25People released from prison- 29Number of detainees given legal orientation: 1,000Who We Serve

Our clients are from all walks of life, they are sons and daughters, mothers and fathers, they are the fabric of our society, people like Gina and JP:                          
Photo by Sylvia Johnson
Gina
:
"By helping me get my papers, Santa Fe Dreamers Project didn't just help me, they helped an entire family.  Now that I have my papers, I'm not afraid to leave the house anymore and I know my kids are safe."
JP
: "I
'm a US citizen, and I asked her for a long time to get her papers, and she fought me for a long time saying, "No, every lawyer says I can't, and my visa is running out". There were many nights of fighting over the fact that I was afraid of what would happen to her or the kids. Thanks to Santa Fe Dreamers Project, now I have the security of knowing that I don't have to worry about going to work and hoping that when I come home, she's here. That fear is almost like a
debt,
like you never know if you're going to see that person again. And how do I explain that to the kids? How do I look them in the face
? 
What Santa Fe Dreamers Project did for us is beyond any dollar amount anybody could have given us, because it gave us an opportunity to create a family and live what they call the American Dream.
"
Why We Need Your Help Now-
2018-Immigrants Under Attack


The actions in the past year on the part of the Trump administration have been horrible beyond what many would have guessed possible. Thousands of immigrant families are being sacrificed, detained, deported, and torn apart for the sake of a powerful minority.
AP Photo/David J. Phillip
Anti-immigrant rhetoric and hate speech fuel the fire of Trump's misguided base. In addition to his words, Trump's actions are equally reprehensible. In recent weeks, he has issued a barrage of anti-immigrant attacks including the demonization of refugees,  announcing that he is thinking about reinstituting the horrific practice of separating children from their parents, changing the rules that govern the asylum process, and canceling constitutionally protected birthright citizenship via executive order. 
Trump's behavior is un-American and completely unacceptable from our country's president. Trump's actions and the policies he seeks to enact stand in blatant betrayal of human decency as well as the traditional American values of Justice, Equality, Opportunity, & Civil Rights.
We must continue to stand up to Trump's agenda and not sit idly by while members of our community are unjustly persecuted.
Without a doubt, in the face of these threats, having an attorney is the absolute best line of defense for immigrant families.
We are Not Powerless

We will not stand by quietly and watch as thousands of our neighbors are pulled from their jobs and their homes and their schools.
We will not stand idly by while women and children are detained in camps, and kept in inhumane conditions without legal access or any recourse to defense.
We will not stand by while Trump demonizes refugees and asylum seekers fleeing violence in their home countries.

We will represent them in court and give them the dignity and decency of due process of law. Your Donations at Work

Because of donations from individuals like you, in addition to our core programming, we have been able to send 3 attorneys to meet the caravan of Central American asylum seekers in Mexico. 
This allows our attorneys to begin the crucial preparatory work for their asylum cases and to provide general legal support before the group reaches the border and its members are put in detention.
AP Photo/Rodrigo Abd
Rapid Response & The Need for Unrestricted Funding
There are no federal or state grants to support what we do, and most grant funding from private foundations carries strict restrictions on how the funds can be spent. This means if there is a need to respond to an unexpected emergency situation, such as family separation on the border, grant funds can not be used. In addition to supporting our core programs, your donations allow us to focus our efforts where they are needed most and respond rapidly to crises as they occur.
That is why we depend on the support and generosity of private donors, like you, whose contributions make up 38% of our annual budget and the vast majority of our unrestricted funding.Keep Up the Fight
!
We will meet Trump's tactics at every turn, but in order to do so, we need help from donors like you whose contributions give us the flexibility to respond quickly and effectively to these types of crises as they are happening. We are resolved in our commitment to the fight for immigrant rights.
In the past four years, we have helped hundreds to escape from violence, and thousands to stay legally in the country. With your support, we will help thousands more!
We have Justice on our side, we have the Law on our side and we have YOU on our side.
The Smart Thing to Do
Keeping immigrant families together and keeping Dreamers in school and in the workforce is not just the right thing to do, it's also the smart thing to do.
Immigrants help our economy by paying billions of dollars in taxes every year, creating businesses, driving industries forward and contributing to our communities in countless ways. There's just no doubt about it,
immigrants make us stronger
.
#ResistTrump- Support Santa Fe Dreamers Project Today!Keep up the fight for immigrant rights! Defeat Trump and his message of hate.Your donations bring expert legal defense to those who need it most!
www.santafedreamersproject.org
+ Read More