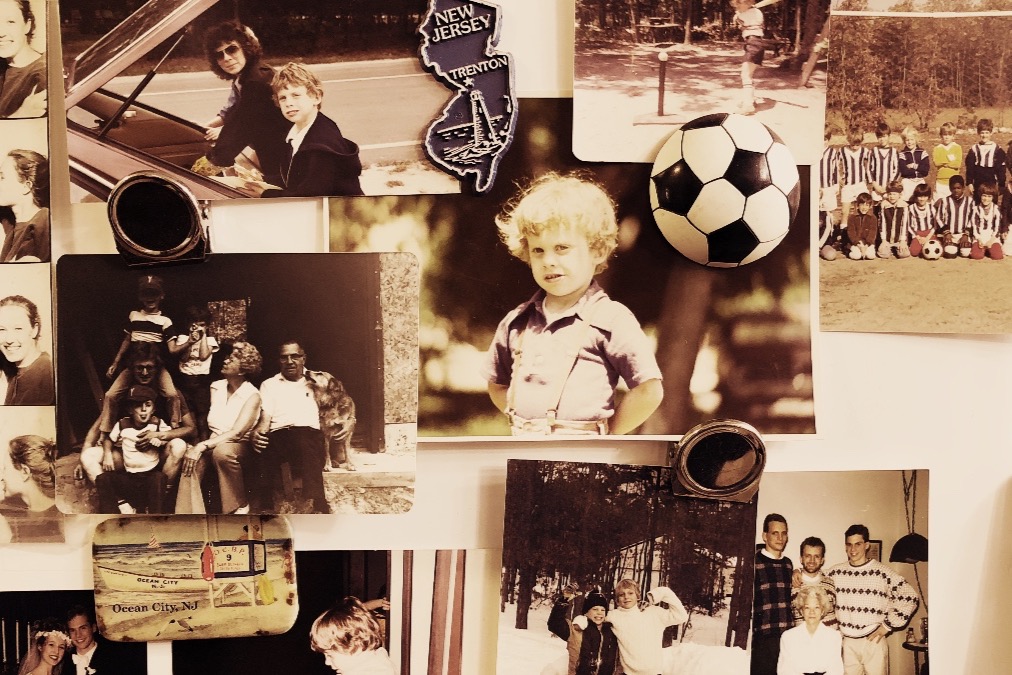 68
3
Lee Langdon's Debut EP
$6,615
of $9,000 goal
Raised by
69
people in 7 months
Bob Goff recently wrote in his book Everybody, Always:
"We were born to be brave."
I want to live in adventure! I want to do the things in this life I believe I was made to do. I don't want fear and worry to squelch the opportunities I've been given to reach some potential. I want to run full speed ahead into the unknown with the assurance of what I do know: I have purpose. 
Want to join me? Want to come with me on an adventure? Let's be brave together! 
This GoFundMe campaign is our next step into the world of music recording.   
In the fall of 2010 I entered into a small studio to record a song entitled Come To Me. My friend and producer, Erick Alexander, helped me make something that will forever be a blessing in my life. Over time I found out how much that song had become a blessing to others too, and I humbly learned the power of music and song all over again. Since that small project I've held onto the hope that one day I might make more music to bless the lives of those I love, and hopefully many others who will find my music. 
It's time to be brave. It's time to make some more music. 
I have written a collection of songs that I believe will impact and change the world for the better. I've found a top-notch recording studio in Edmond, Oklahoma with amazing sound technicians who retain over thirty years of experience in producing music albums for some really great artists. They also have a great team of studio musicians who will help create something wonderful. 
The songs are ready. The studio is ready. The musicians are ready. The team is in place. Now, we just need help with the funding to make this project a reality. 
As you probably already know, making strong quality music records and promoting them isn't cheap. Everything costs money: studio time, musicians, mastering, mixing, copyrights, artwork, photos, CD printing, distributing, marketing…it all seriously adds up. More than I would have imagined. But that's okay! It's time to be brave. So let's do this!
Would you consider sharing this page on your social media accounts? Any help in spreading the word about this campaign would be awesome! 
Also, find me (Lee Langdon) on Instagram and Facebook and let's connect!
Come join me on this adventure! It's time to be brave.
Let's do this.
LeeLangdon.com
+ Read More
Update 2
23 days ago
Share
To my wonderful donors,
After months of planning, fundraising, writing, rehearsing, recording, designing, more rehearsing...the time has finally come to celebrate together!
So, before I invite anyone else, let me just say...
You are officially invited to my EP Release Celebration Show!
On April 7th, at 7:00pm, in the Alameda Church of Christ Auditorium (801 East Alameda Street, Norman, Oklahoma, 73072) I plan to celebrate with as many of my friends who can come, and that very much includes you! I know I would not be doing any of this without your support. So, I would be honored if you can come celebrate with me!
We are planning a night filled with lots of fun! There will be other performers, special videos, CDs and T-shirts for sale, and some other surprises! I will play through all of the songs on my EP, as well as some other favorites of mine. I'm so excited!
Mark your calendars today and come join me!
Lee's EP Release Celebration Show!
April 7, 2019
7:00pm (doors open at 6:30pm)
Alameda Church of Christ, Norman, OK
FREE!
Thank you my friends!
Lee
www.leelangdon.com
+ Read More
Update 1
1 month ago
Share
WE ARE A MONTH AWAY!!!!
Hey Friends! My Supporters!
I haven't updated in a while so I thought I would tell you what's been going on.
I feel like I've been on a whirlwind since last August. Let me recap a bit for you:
1. In July of 2018 I created my Kickstarter campaign with the desire to record my first EP.
2. Unfortunately, I didn't reach my goal. HOWEVER, I was unwilling to give up, so I created this GoFundMe account for you, my supporters, to transfer your funds to, and to continue raising support (this is ongoing!):
https://www.gofundme.com/lee-langdon039s-debut-ep
3. I raised enough money to record, so on December 3rd I flew to Nashville and recorded my album with the Jars of Clay guys. It was a total blast! A highlight of my life. (Some footage is on my Facebook page:
https://www.facebook.com/leelangdonmusic/
and on my Instagram page: leelangdon)
4. The song files were sent to a wonderful professional mixer in Nashville and the completed songs all mixed down have been sent to me. I AM HOLDING THE FINAL AUDIO RECORDINGS!!!!! They are burning a whole in my pocket! I can't wait to share them.
5. Since the turn of the year, I've been working on the back end of the music business stuff: artwork, website, videos, advertising, LLC…stuff like that, trying to create the infrastructure I need to launch with a single release in March, and a CD release in April.
I cannot thank you all enough for the financial support you have given me to work on this dream project. This has been an amazing experience so far and I imagine it's going to just keep getting better!
For the transfers: As you know, I promised to you that if you transferred your funds over to the GoFundMe account, I would grant the items promised on my original Kickstarter, at your giving level. I am still holding to that promise and working on those now. Some things may come later because of lack of funding, but I'm going to do my best to get those to you as soon as possible.
Everything has a pricetag, as you know: t-shirts, CDs, website domains, business launch expenses, etc…it all piles up. I am still raising support here if you desire to transfer your pledge over, or want to contribute more now:
https://www.gofundme.com/lee-langdon039s-debut-ep
Also, be sure to come join my team on my website:
www.leelangdon.com
THIS IS SO EXCITING!
Come follow me on Facebook and Instagram if you haven't yet.
Love to all!
Lee
+ Read More
Read a Previous Update