Show the Beauty of the Latin Mass
$9,091
of $25,000 goal
Raised by
124
people in 43 months
Please help our young adults share the beauty of the Traditional Latin Mass as we work to propose Jesus Christ to the culture that we live in and work for the New Evangelization in the Archdiocese of Detroit and throughout the state of Michigan.
We have already had four of our needs met (
(1)
the buying of a suitable camera, 
(2)
the hiring of the archdiocesan TV station for our second Cathedral Mass, the underwriting of
(3)
our major upcoming silent retreat for young adults of the region, and
(4)
 chant scholarships), so your present generosity will help our efforts at
(5)
 organizing another chant workshop and will then fund the five further goals enumerated at the end of this photo-essay.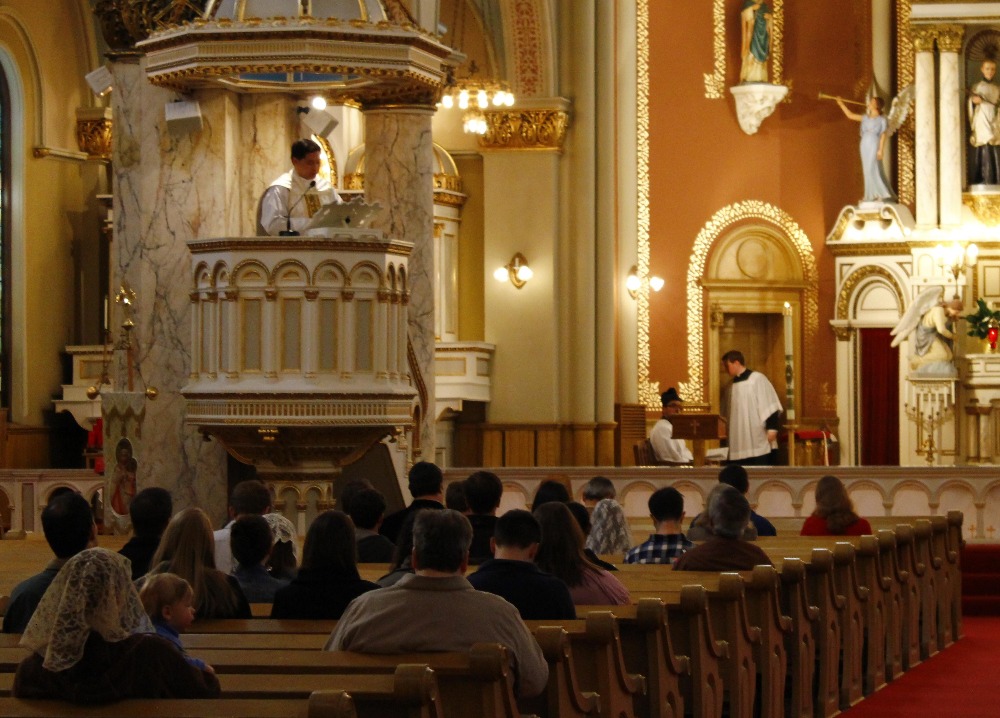 "$5,000.00" was our initial proposed goal for this GoFundMe campaign - and, having passed that goal, we are continuing to increase the campaign goal - for the additional purposes numbered and described below. In addition to your dollars, please support us with your prayers.  We would be glad to send a print or a digital-original of any of our
myriad photographs
, to any donor who gives at least $5.00 through this campaign and follows up by email with his or her preferred address.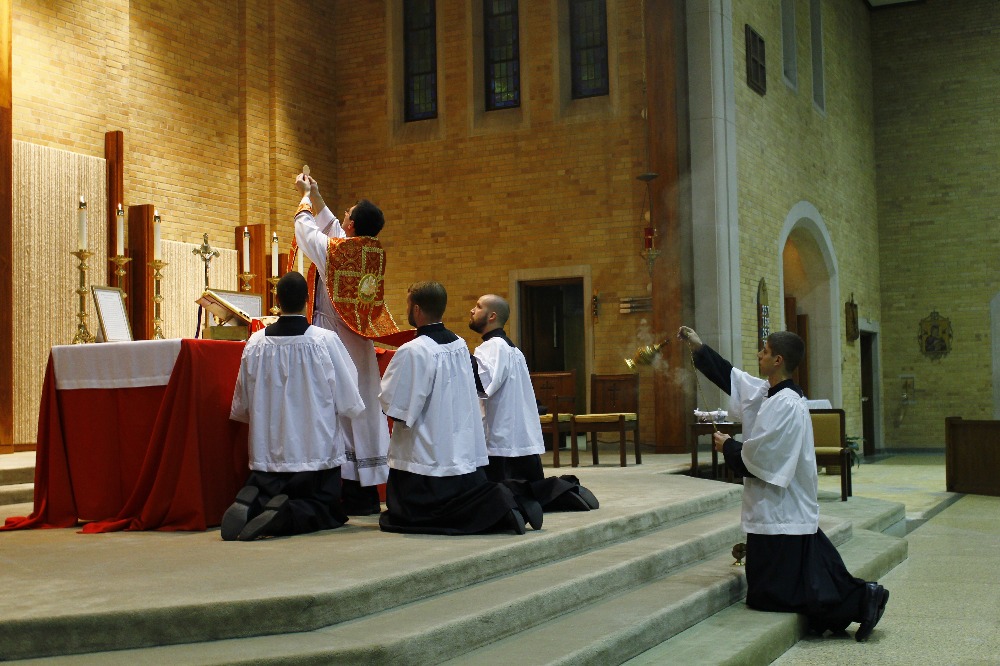 Juventutem Michigan is a group of Catholic young adults (aged 18-35) who pursue holiness by attending the Traditional Latin Mass ("TLM") and by tapping into other timeless traditions of the Faith. Organized as a Michigan non-profit corporation, Juventutem Michigan is recognized as a 501(c)(3) public charity by the IRS. For most donors, donations to Juventutem Michigan can be deducted from income on annual tax returns. Our full self-description
may be read
 on our website (but our
Facebook page
 is more fun to check out).
On July 7, 2007, Pope Benedict XVI opened the door for the return of the Traditional Latin Mass to the ordinary life of the Catholic Church. Since 2012, Juventutem Michigan has been laboring to take up Pope Benedict's invitation and to introduce our fellow young adults to this beautiful way of worshipping God. On the last Friday of each month, we organize a Missa Cantata and a young adult social activity. On twenty of
those occasions
, our monthly Mass has been a parish's "first ever TLM" or "first TLM since 1970." On seven of those occasions, our Mass has been a priest or bishop's first TLM.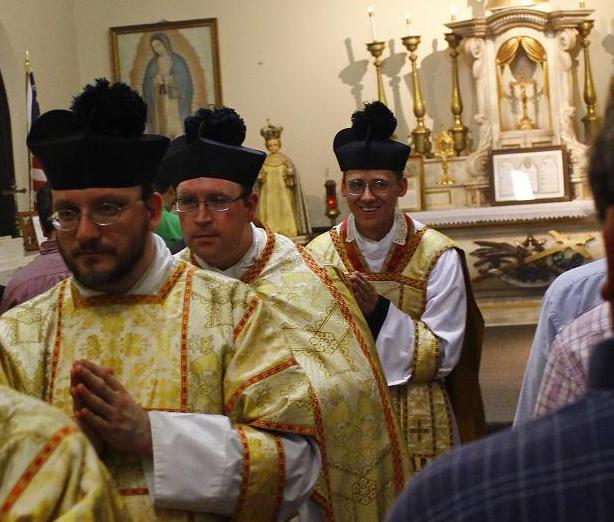 We continue to pray for two of our alums who are in formation with the Institute of Christ the King as well as our members who are studying for the priesthood for our local dioceses.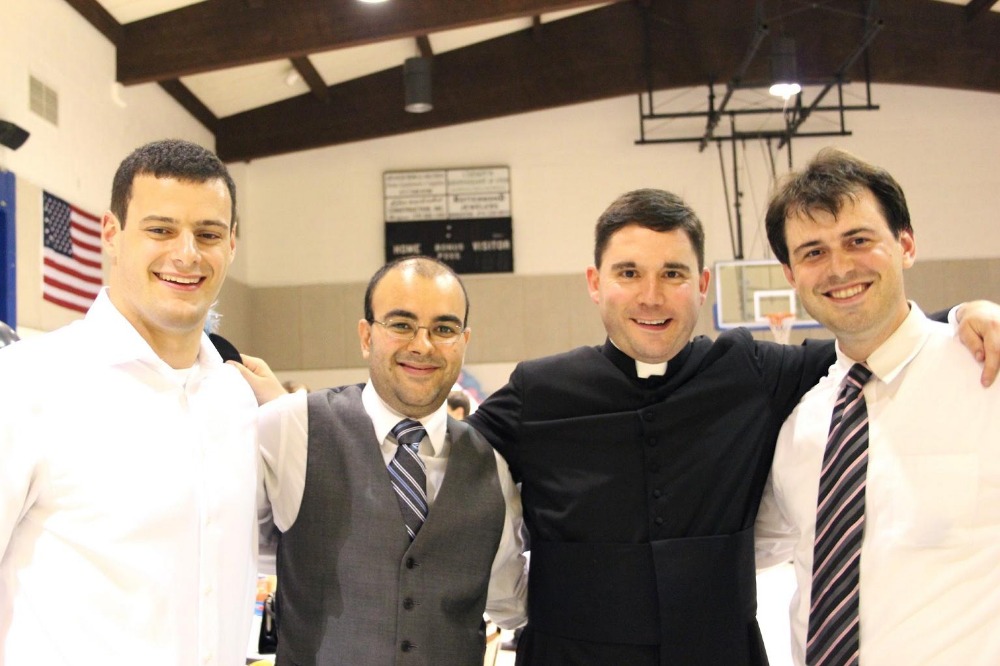 As may be evident from this solicitation: Capturing the images of our liturgies and gatherings is important to our apostolate and has contributed to the success of our outreach to our fellow young adults. We need your donations so that we can continue the work of introducing the Traditional Latin Mass to our peers and gathering in the myriad parishes of our state.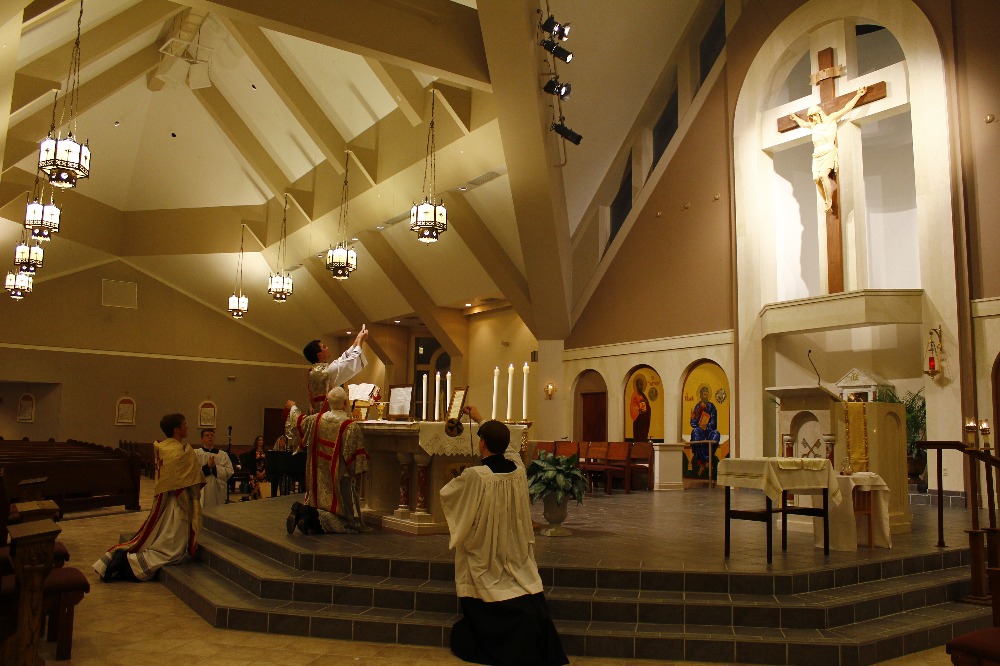 Items we need:Satisfied
(1) Camera: Canon EOS Rebel T6s Digital SLR with EF-S 18-135mm IS STM Lens (
Amazon
)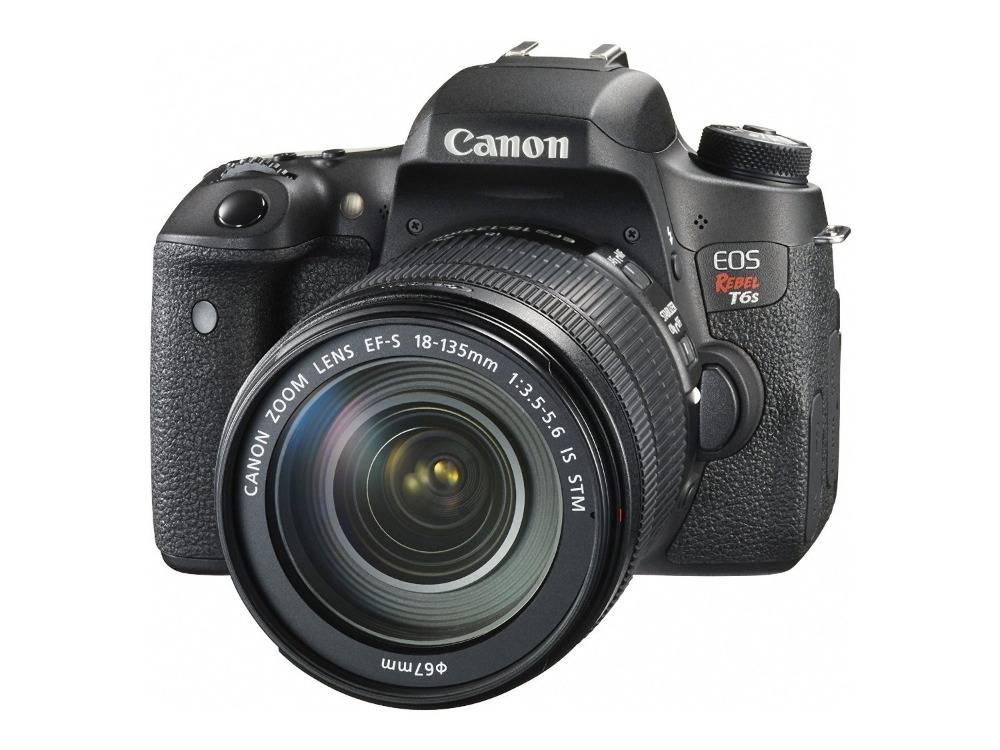 In November 2014, while on pilgrimage in Paris,
one of our most faithful and gifted photographers
 suffered the theft of his camera. Our donors having supplied this (
$1,149.00
) camera to him, he has committed to photographing our next 24 monthly Masses.
Satisfied
(2) Videography for Solemn High Mass at Detroit's Cathedral of the Most Blessed Sacrament
In August 2013, we gathered for the first TLM in decades at Detroit's Cathedral. As noted immediately previously, a
gifted photographer
 created a wonderful gallery of that historic liturgy. One July 31st, we returned to the Cathedral for a
Solemn High Mass
 that was blessed with a homily from our chief pastor, Archbishop Allen Vigneron. On the occasion of the Archbishop's praying with us, we worked to preserve his words and our memory in film - that most-American of media.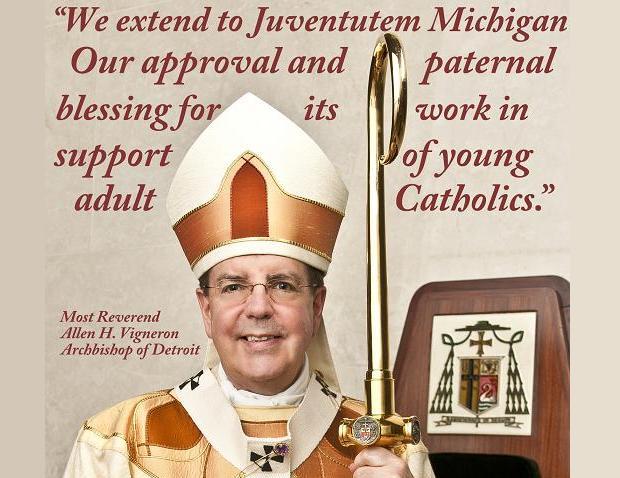 The
Catholic Television Network of Detroit
 has quoted us a very reasonable price of
$750
to record our Mass for the Feast of St. Ignatius and, based upon the experience of friends at
Extraordinary Faith
, we hope to have it fully edited for an additional
$1,000
- we will make it available on YouTube.  We will also send a DVD copy to every $100+ donor that requests it.
Satisfied
(3) Silent Ignatian Retreat at Colombiere Retreat Center, 16-18 October
Over the third weekend of October, we have been privileged to organize
a Silent Ignatian retreat for young men and young women
 at the local retreat center where Servant of God Fr. John Hardon SJ is buried.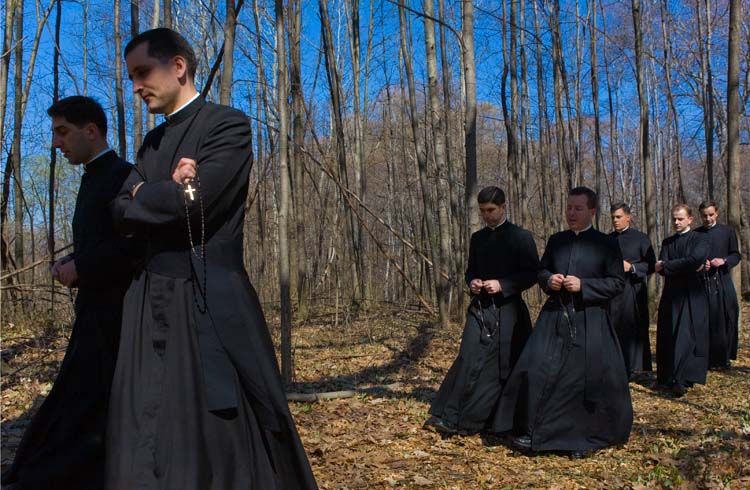 The retreat will be preached by priests of a young Argentinian order that has been present in the archdiocese since October 2000 and has
enjoyed the support
 of Raymond Leo Cd. Burke and other exemplary churchmen. While our monthly gatherings have given more than 200 young adults their first experiences of the Traditional Latin Mass, we expect that this retreat's liturgies and teaching will allow retreatants to go much deeper. Fortifying the interior life is an important first step toward rebuilding Christian culture.
The cost for us for 40 persons to make use of Colombiere for our retreat is $5,160. Because we are charging early registrants only $50 (comparable to other local young adult retreats), we needed to raise
$3,160
from faithful donors, as well as some stipend for the faithful priests.
As such, our three most pressing projects totaled to
$6,059
of need.
Because generous donors like you were quickly able to quickly meet these needs, we have expanded our request to include these further expenses that we hope to bear in the next 12 months:
Satisfied
(4) Scholarships for the CMAA's Sacred Music Colloquium
Between tuition and (double occupancy) lodging, attendance at the
CMAA's annual colloquium
 totals to something like $880.00 per person.
As we continue to build up Catholic culture and to supplement existing efforts to promote liturgical competency and even beauty across our state, we are offering two $700 scholarships to local young adults who would attend the colloquium or another CMAA chant workshop and then commit their increased skills to assistance at some of our successive liturgies.
$1,400(5) Fall 2015 / Winter 2016 Chant Workshop
During summer 2014, we were able to bring together more than 40 students for a chant workshop in Flint, including faithful from at least four different dioceses who gathered in study of the Church's music.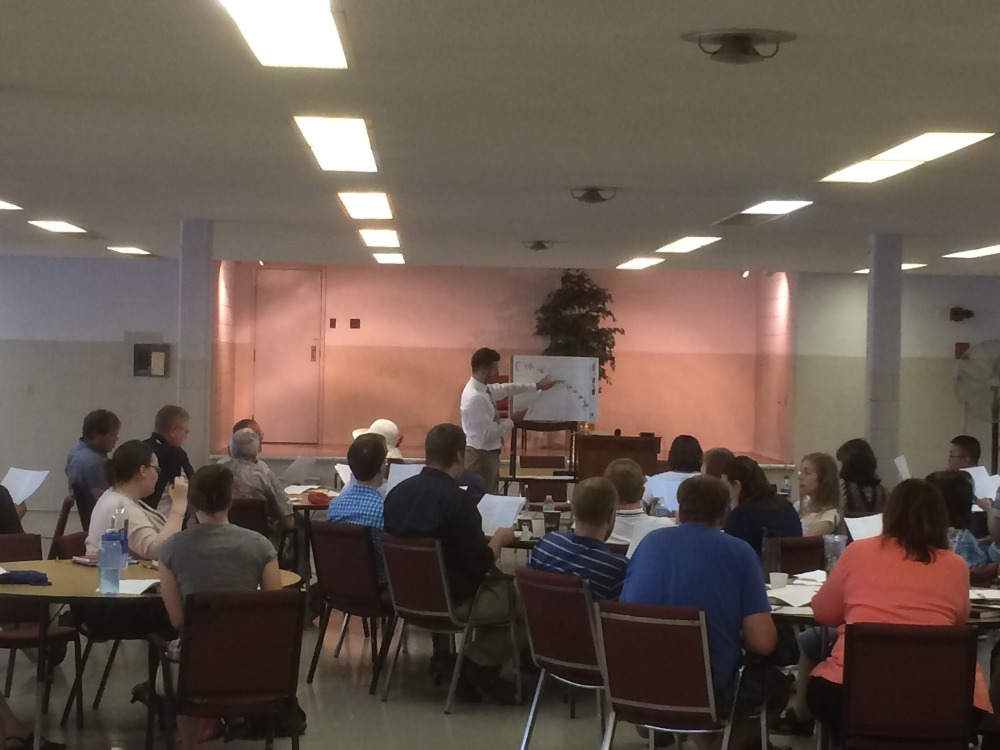 Between tuition, chant resources, advertising, and food, our costs totalled to
$2,432
. While we believe that we could achieve certain economies in another such workshop, we continue to believe that this would be a good initial fundraising goal to set out for.
(6) Our own sets of vestments and Traditional Mass items
As circumstances have required, the young adults of Juventutem Michigan have become very adept at borrowing sacred items for our travels to parishes all over the state of Michigan.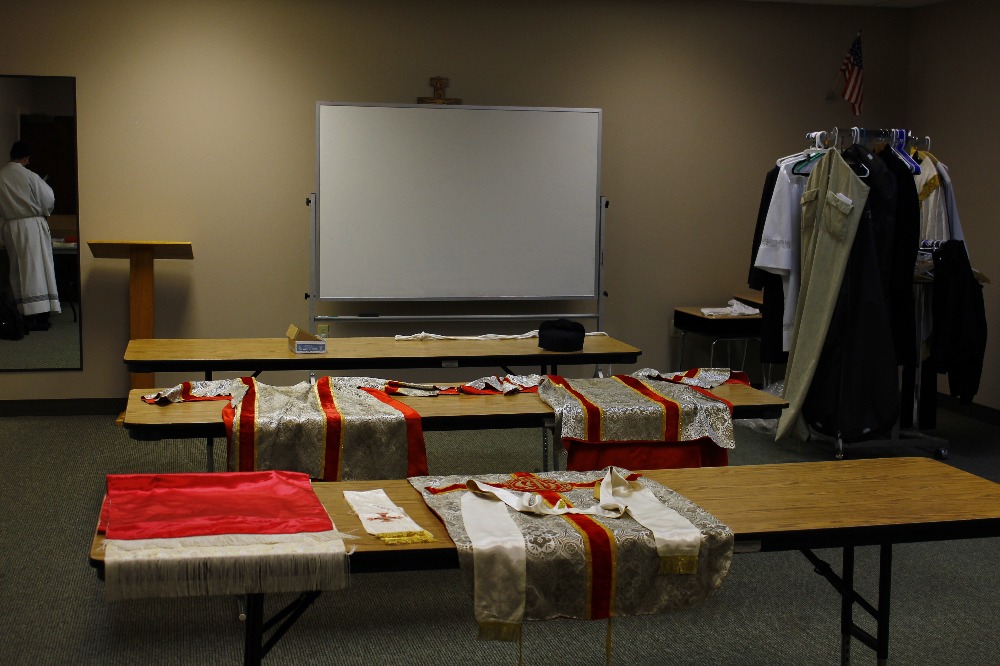 At the same time, as the founding Board members begin to look to pass the reins to a second generation of leadership, we know that the apostolate's work could be more easily and more consistently carried out if we owned items - vestments sets, sanctuary bells, a thurible (...), altar cards, additional (red) booklet missals - that are not available at every parish. We estimate that the costs in this area would be
$6,300
.
(7) Pontifical Mass and Juventutem Social at the 2016 March for Life
In 2013, Juventutem Michigan organized the first Pontifical Mass at the March for Life - a Requiem Mass celebrated for us by Bp. Joseph Perry.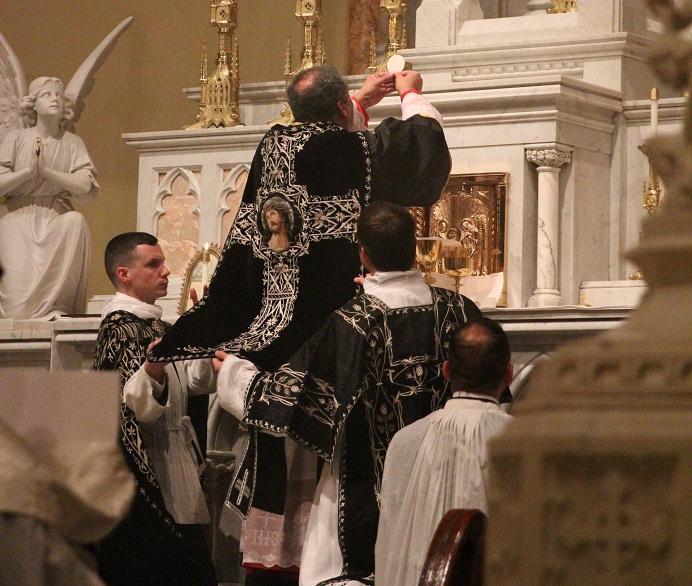 In the years since, we have supported the efforts of the Paulus Institute for the Propagation of Sacred Liturgy and have helped to organize the annual Juventutem MfL Social near its "Nellie Gray Mass."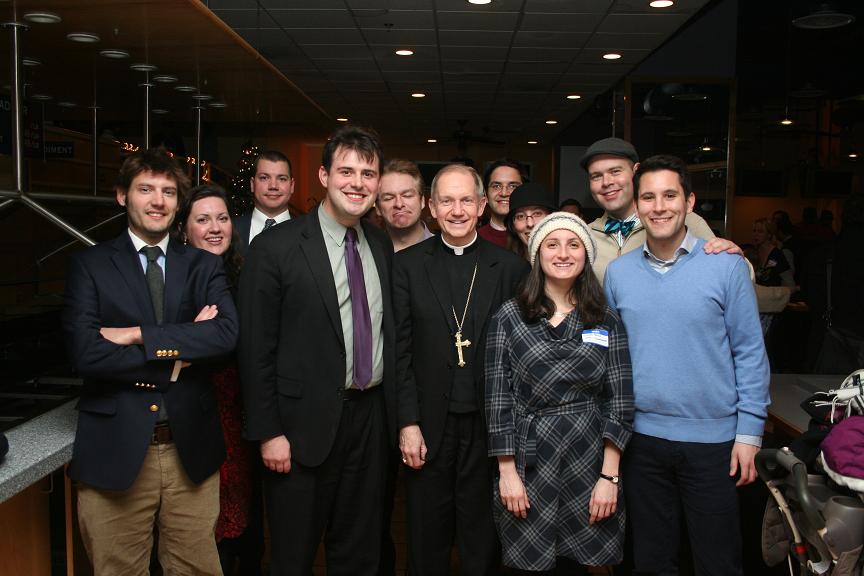 Because of the Standing-Room-Only situation at the Nellie Gray Mass in recent years, in 2016, we would like to promote an additional TLM for young adults in our nation's capital and to also institutionalize the Juventutem presence at the various collegiate prolife conferences that coincide with the March. Seed-money of
$2,000
would assist us in again bringing the Juventutem chapters together for this worthy gathering.
(8) "Alternative Spring Break" trip to Clear Creek Abbey
In 2013 and 2014, we were able to organize trips that took local young men and university students to Clear Creek Abbey in Oklahoma. Between simple living, staying with friends along the way, and renting one van, we were able to take eight guys for about $1,500 in 2014.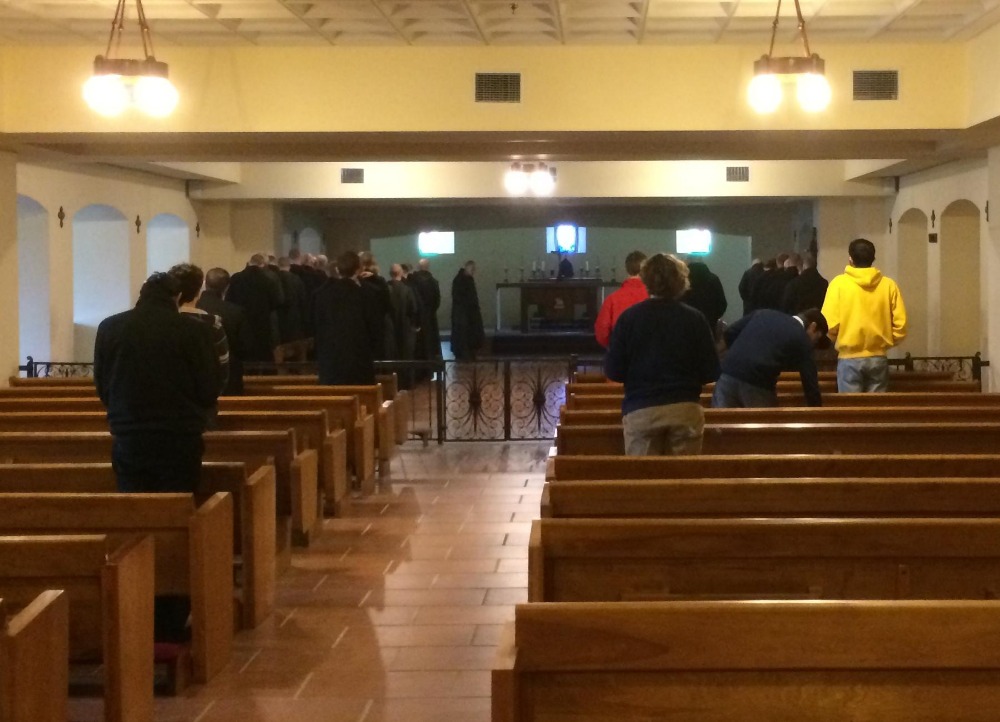 In 2016, we'd like to make the big jump to taking 45 young adults in a bus.
The additional cost to jump to the efficiency of a bus trip has been quoted at
$7,300
.
(9) Sponsor pilgrims to World Youth Day
Orbis Catholicus Travel is offering a full inclusive pilgrimage to World Youth Day for Juventutem members for $2,799 (
pdf
).
If sufficient support materializes in this campaign, Juventutem Michigan would like to send three of its most active members to Krakow to continue to build relationships with other Juventutem chapters from around the world.
$8,397(10) Hire an Executive Director
If donor generosity should somehow (Philippians 4:13) exceed the ~$34,000 of programs described in our first nine bullet points, the team at Juventutem Michigan would be interested in "going pro" - and being able to devote more time and attention to making the Traditional Latin Mass available throughout Michigan.
If you'd like our address in order to send a check (to avoid processing fees or to target your donation to any one of our hoped-for projects), or if you have questions of any sort, please contact us:
contact@JuventutemMichigan.com


Thank you for reading through this long description of some of our hopes and dreams for ways in which we aim to build upon the liberality afforded to the Traditional Latin Mass in most of the dioceses of Michigan.  God bless!
+ Read More
Update 1
Posted by Paul Schultz
23 months ago
Share
Greetings!

In a couple of weeks, Juventutem Michigan will be launching a new GoFundMe campaign.

We've received several requests for educational assistance from the local seminary and presbyterate and we'd like to build up a small endowment to provide for a year's worth of such needs.

If you have any questions or would like to be an early donor toward this cause, please email your phone number to us: contact@juventutemmichigan.com

Thanks!
+ Read More