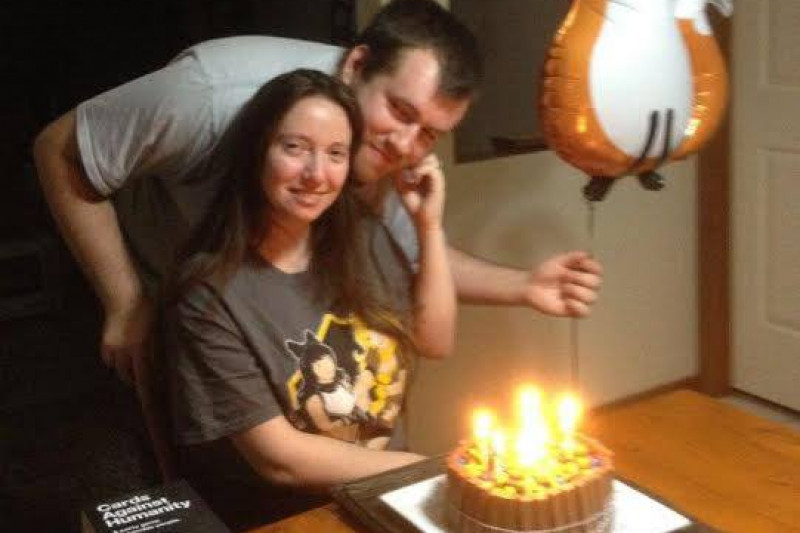 6
4
Last Leg to a New Beginning
$610
of $20,000 goal
Raised by
6
people in 14 months
To those who may not know us, here's a little background:

Ember and I (Jarrad) have been engaged for the past 5 years, and have been trying to save up so we can get Ember legally immigrated to Australia. We've spent time with each other's families (both of which went wonderfully) and some holidays that we've been able to manage. We would like to finally live together permanently, though, and get married.

 
However, we keep hitting major stumbling blocks, ranging from small scale but expensive financial issues like paying for Health Issues for Pets, to Hurricane Harvey taking away her job while damaging the house she lives in and infesting it with black mold.
 

The purpose of this GoFundMe, is to financially help Ember and I finally be able to pay for the necessary visas to get her out of Texas, and into Australia at last.
 

Considering how we are currently in a position where we need help to go through the Visa process, we are considering using a third party Legal Service ( http://www.noborders-group.com/ ), which will cost us roughly the same as going for the Visas without their help.

 Depending on which Visa process we choose, it will either cost us $16,000, or $20,000.
Basically, a rough breakdown of the funds is like this:
- Visa : $7,000 per Visa

- Legal Help: $1,400

- Flights: $2,000

- Medical Exams: $600

- Plus GoFundMe fees

Note: These are rough numbers, with $20,000 being the 'safety net' we know should cover most costs and stop any surprise costs hamstringing us.
Any extra money will be split between us (Ember and I) for our Honeymoon, and Ember's current roommate, as both a thank you for all the support she's given us and to help her get into a new place.

We are both incredibly grateful for any assistance you give. Thank you!
~~~~~
Pictures have been posted, to give a better idea of the damage from Harvey, and can be found in the Updates.

Thanks for taking a look and helping out!

~Ember
+ Read More
Update 2
14 months ago
Share
As promised, here are some pictures to give a better idea of the damage from Harvey.

The ceiling is altogether falling apart. The dry wall started falling in the bedroom, bringing insulation with it. Sky is visible between slats in the roof.

In the bathroom, over half the ceiling is covered in black mold. It has been scrubbed with bleach a couple of times, but still continues to grow.

We have had no response from our landlady, and moving is a problem as all locations are now either flooded, full, or far out of our price range.

~Ember
+ Read More
Update 1
14 months ago
Share
Sometime within the next 24 hours, Ember will be posting pictures of the damage her place suffered due to Hurricane Harvey! - Jarrad
+ Read More
Read a Previous Update