Prosthetic 4 Firefighter's New Baby
$23,060
of $100,000 goal
Raised by
220
people in 44 months
Hi,
My twin brother and sister-in-law (Chris and Lacee) are both amazing firefighters here in Southern California. Every day they unselfishly serve the public and risk their lives for people like you and me. Now, I feel we have an opportunity to show our support for them by helping their daughter out in her time of need. They were recently blessed with Identical twin baby girls named Kylie Grace and Makayla Mae. They were born premature and not only did they weigh approximately 4 pounds, but Kylie was born with an upper limb reduction. Translation…she was born without her left arm from the elbow down. My brother and sister-in-law have fully embraced this and remained extremely optimistic. Whereas many would view this as a travesty, their reaction was "OK, lets move forward. This will not define her and we are not going to treat her any differently than her sister. If anything, we hope Makayla can keep up with Kylie!" Obviously, they are very active people and they want Kylie to endure all the same activities as her sister. They do not see this as a limitation and they do not want Kylie to ever view it that way either! This is where I need your help. They are working to get Kylie fitted with a prosthetic arm.
As you may suspect, prosthetic arms are very expensive. To compound that, being born with a congenital arm amputation means Kylie will need various prosthetic arms throughout her childhood due to her growth and need for different arms as they want her to have the diverse prosthetics necessary to play sports and musical instruments! Prosthetics have come a long way in recent years, but the cost is still extremely high. A study by the U.S. Department of Veterans Affairs estimated the average lifetime cost for prosthetics and medical care for loss of a single arm for a veteran of the Iraq or Afghanistan wars to be $823,299. A myoelectric prosthetic arm with a functioning hand might cost $20,000- $30,000 or more. In addition to this cost, patients require physical and occupational therapy, which helps them learn how to perform daily tasks at home or work. Physical therapy typically costs $50-$350 per session, and occupational therapy can cost $50-$400 per session. Total costs for therapy can cost tens of thousands of dollars.
Now you can see why it is so important we help out Kylie. I want her to have all the same opportunities as her sister and I do not want her to miss out on any life experiences because her parents cannot afford the proper prosthetic and medical treatment. Hopefully, we can all come together and raise enough money to take care of her prosthetic cost for at least her years as an adolescent. Thank you so much for your support! Kylie and Makayla appreciate your help!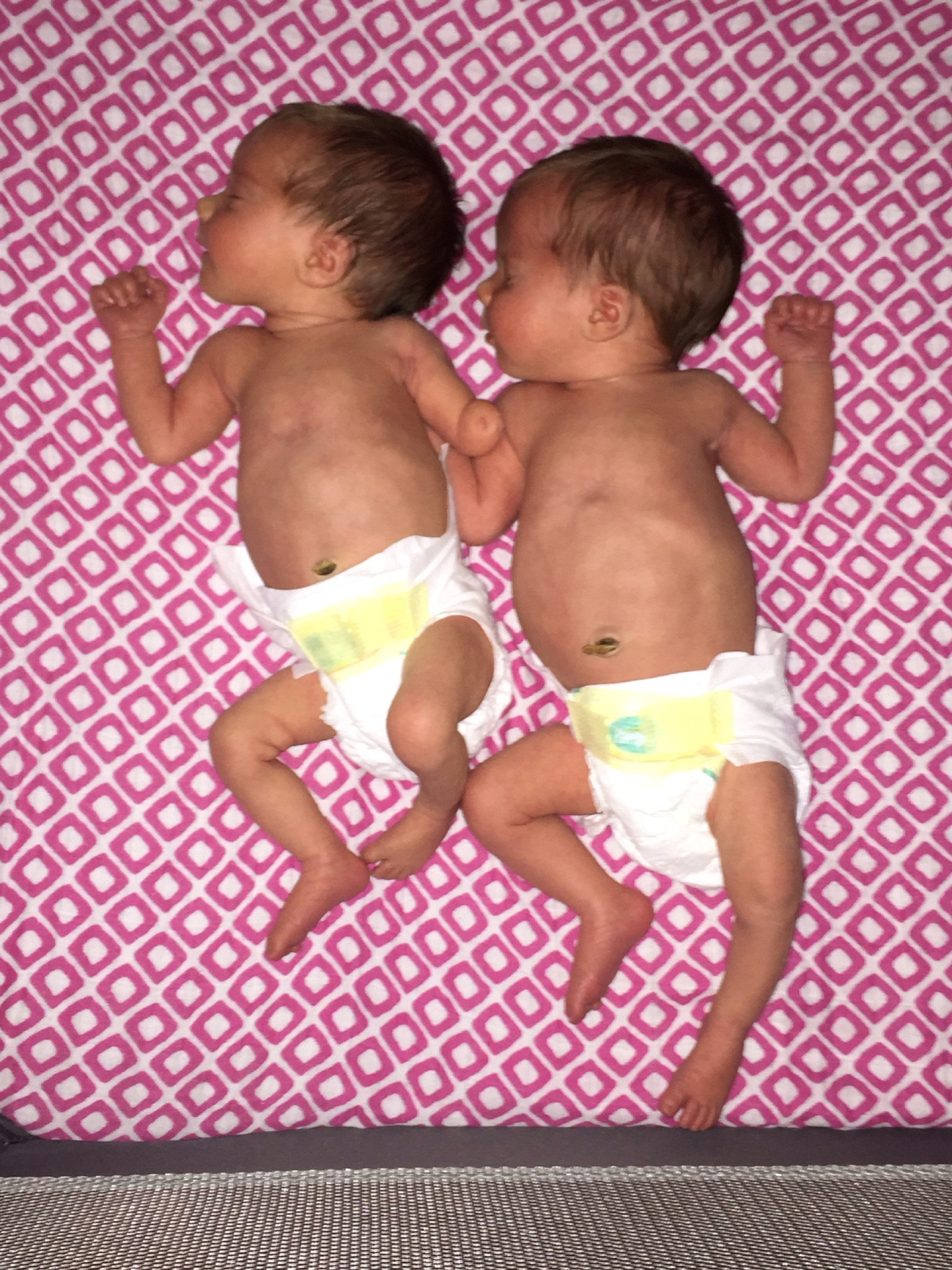 + Read More
Update 1
44 months ago
Share
Hi all!
Thank You so much for
Your amazing support! The first 24 hours have been awesome and we can't express in words how grateful we are. Please keep spreading the word! Very much appreciated!
+ Read More
Chris Valente
44 months ago
First, let me start by thanking my brother, Teddy, and sister-in-law, Jennifer! This was very unexpected and I don't know how Lacee and I will ever repay you guys! For all of you that know Lacee and me, you would know we initially felt uncomfortable seeing friends and family give us donations. We want you to know that we couldn't be more thankful for this experience now! Every penny is going to get Kylie the best medical attention possible. She will probably get fitted with her first prosthetic at around 6 months of age! I know...they start them early now. As Teddy stated, having a congenital condition like this can be very expensive as she will continuously needed to be fitted with new prosthetics as she grows throughout her childhood. Your donations will help us give her the help she needs and allow her to to have every opportunity her sister has! We know she will be fine and we know her twin sister, Makayla, will be there for 100% of her journey! I want to thank everyone who contributed so far. We are getting a nice and gracious turnout from our family as well as our friends from childhood, college and so forth....and even friends of friends and strangers! I want to give a special thanks to members of the crew from my brother's show, The Voice! You all came out strong and got this thing started and we are so thankful for contributions! To everyone who contributed a donation, shared our post or left us a message, we want you to know we are forever greatful! This was an extremely moving experience and you have my word that nothing will go to waste. We plan on teaching our girls the same principles that have been displayed on this board! We will pay it forward! Thank you all from the bottom of our hearts!
+ Read More
Hi! My daughter, Faith, had her left hand amputated when she was only 9 months old due to an injury during labor. She will be 8 this year and I just want to encourage this family by sharing Faith's story! She amazes me every day! She taught herself to swim when she was 3, how to tie her shoes when she was 5, and now at only 7 years old she is surfing almost everyday! We have found an online community called The Lucky Fin Project, please join our online: LFP California Chapter and you will see when we plan outings in the area, as well as find a place for emotional support and encouragement! Mwr have our first Helping hands West outing planned for October 3 in Carlsbad, CA! I hope this family can make it and see what a blessing this community is to limb different families! ❤️
+ Read More