96
24
Dance Diva Daughter Fights Blindness
$6,445
of $10,000 goal
Raised by
93
people in 1 month

On May 30th, Kura Robinson's life changed forever when she was diagnosed with Pseudotumor cerebri resulting in severe Papilledema.  Just having received her first-ever actress award in theatre,  Kura, whose Mother is 90s Dancefloor Diva Janice Robinson of the group Livin Joy, is now experiencing a 65% loss of vision due to an excess amount of fluid in the area surrounding her brain. With the swift-thinking of her Mom, the singer and songwriter behind the international hit song, "Dreamer", to get her better care, the family of three - Mom and two daughters  - got in the car and drove 120 miles to the Bascom Palmer Eye Institute in Miami. There she was directly admitted to the Holtz Children Hospital due to the severity of her case where she is currently in the ICU. The initial procedure has taken place and the doctors are monitoring any improvement in her vision. There will be several more procedures, and the next several months of her life will be closely monitored to ensure that her vision returns and that no excess fluid is building on the brain. 
Kura's Mom is a single Mom who is raising Kura and her little sister, Amaya, who is nine. They have been living in the hospital since last Tuesday. It does not look like they will be able to return home for at least another week. This fund is to help with the medical costs incurred during their time there, and once she is released.  This is a single mother and her daughters doing the best they can to survive an unexpected life scenario. Please donate today to help this young lady and her family as they wait and keep their faith that Kura will regain her vision and recover her health as soon as possible.  
Stated by a friend of Kura's and agreed upon by all of us, "I love Kura so much and every day I am so sad to know she's in so much pain.. She is such a beautiful individual inside and out."
Please help us help Kura and her family in their time of need, and may you be blessed in all that you do. 
#kurascause
 # teamkura #prayersforkura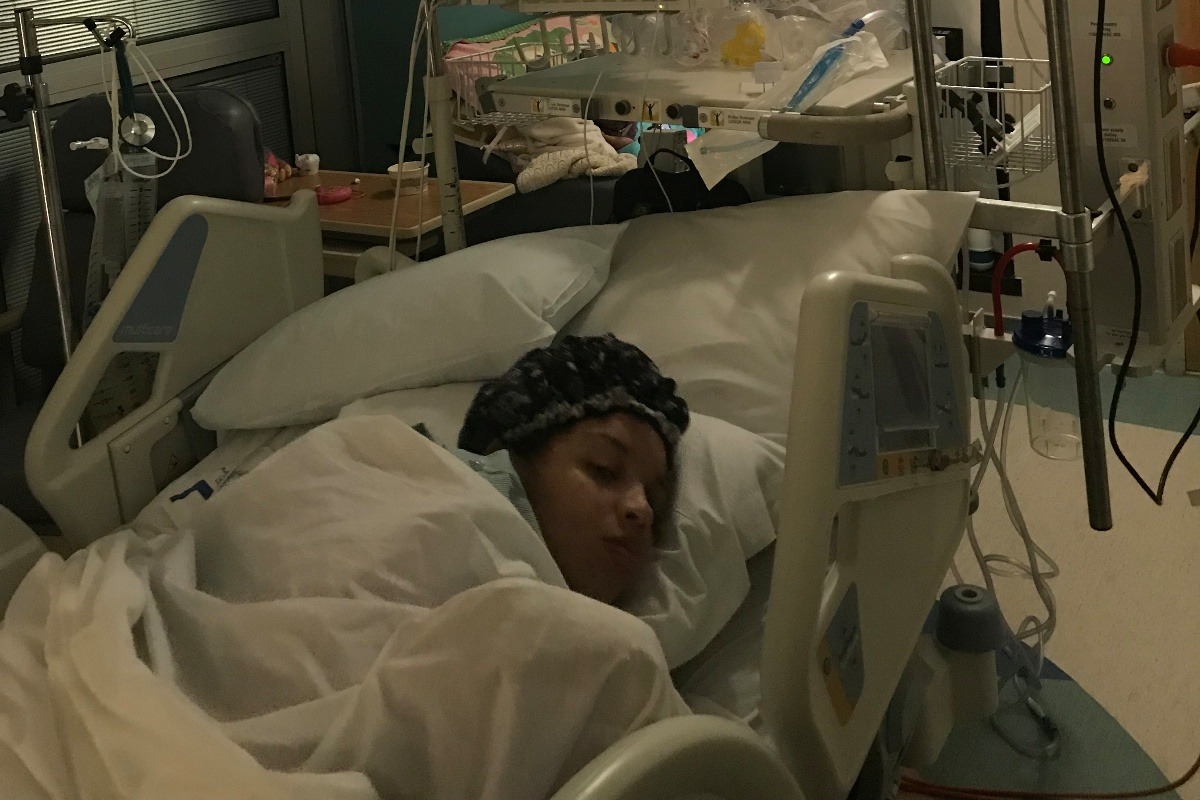 + Read More