Archivo Digital Etnográfico Atitlán
$1,630
of $5,000 goal
Raised by
12
people in 45 months
www.archivoatitlan.org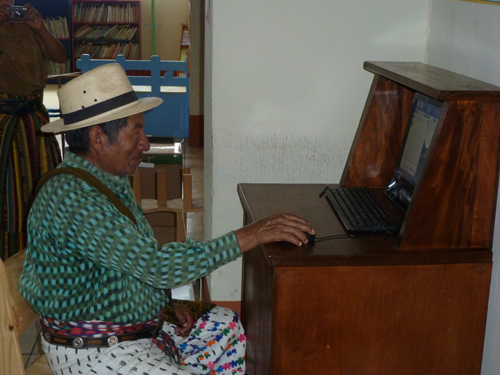 The Archivo Digital Etnográfico Atitlán is an educational project based in the Tzutujil Maya communities around Lake Atitlán, in the highlands of Guatemala. Within Guatemala, the Archivo Digital Etnográfico Atitlán has pioneered the use of museum-style access stations (called Kioskos Etnográficos) to provide access within the "source communities" to "ethnographic"/historical material relating to their community.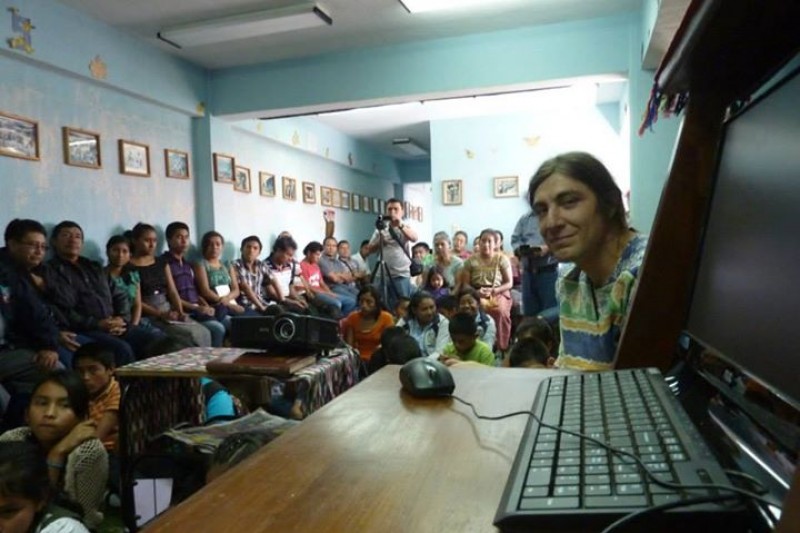 The Kioskos are located in educational facilities within the Atitlan region and are freely accessible. Since 2010 we have set up four Kiosks in the towns of Santiago Atitlán, San Pedro La Laguna, and San Juan La Laguna.

The Material included includes historic photographs dating from the 1870s to the 1990s, as well as audio, video, articles and historic documents and manuscripts. The manuscripts include material from the national archives of Guatemala, Mexico and Spain (Archivo General de Centroamerica, Archivo General de la Nacion and Archivo de Indias) as well as from different private universities and museums abroad. These documents include ecclesiastical documents such as parroquial records (1647-1900), censuses, comunal land documents as well as important native documents such as the Popol Vuh and the Memorial de Sololá, Titulo de Santa Clara La Laguna, etc.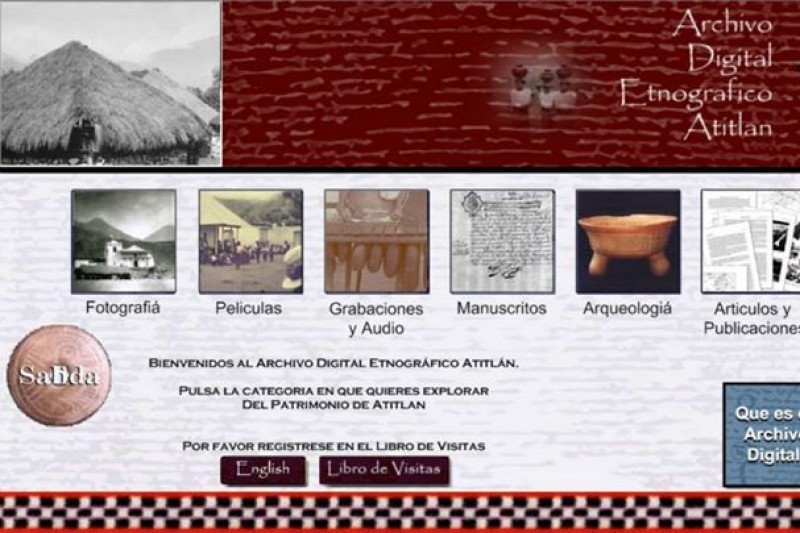 While this material is essential for the longterm continuity of Guatemalas diverse cultural identity and customs, it is mostly held in archives and universities outside of Guatemala, the use of which is outside the possibilities of most Guatemalans, let alone the Maya communities.
The Archivo Digital Etnográfico Atitlán was created to use digital technology to bridge this gap and provide for the longterm access of this material within these communities. As the price of technology is relatively cheap, we have been able to do a lot with a little.

our project includes these Sections:

-Investigation

Investigation and location of unpublished archival material and photographs relating to specific communities within Guatemala. 
this is accomplished partially through local ethnography and the reading of published articles, as well as the use of various institutional online catalouges:
Fichero Pardo
PARES 
Guia General del AGN
Familysearch

-Digitization/Acquisition

Digitization of Historic Manuscripts held in institutions
(Archivo General de Centroamerica, Archivo General de La Nacion, Archivo de Indias, Fondo Franciscano-BNAH, Stanford University)
Preparing of the Digitized Material- Foto editing and tagging, Thumbnail Generation, OpenZoom image pyramid Generation

-Database Cataloguing and Storage

Cataloguing in the Filemaker Databases (Hosted and Offline versions)
Storage on Archivo Atitlán HDs and dedicated SD cards, Upload to Box.com, GoogleDrive and MEGA for added information safety. THis ensures the long-term access to this material.

-Outreach and Education
Public Exposure to relevant documents and fotographs and their importance  within the "source communities". this includes:

      Kiosks within educational facilities around the Lake Atitlan region accessible free-of-charge.

 Public Slideshows and/or thematic Lectures

Outreach with relevent institutions/asociations working  in other regions of Guatemala in order to learn from other experiences.

Online database
www.archivoatitlan.org

Hosted Filemaker 12 database accessible through a PHP webpage. With this we hope to provide an online cloud-sourced catalogue of important Historic Photographs and Historic Documentation from Guatemala in a searchable dynamic format.

     Still In Process: Record images will be displayed using an IIPimage server as back-end to serve the pyramidal images and the Wellcome Player as a front end.

 Our current expenditures include:

Worldcloud Online Hosted Filemaker 12 Database  $168 per year
Domain Name
$25 per year
IIPimage Server Deployment

Digitization Sessions  
Transportation $30
Cost per Legajo $6

Ethnographic Kiosks     around $500 each



+ Read More
Be the first to leave a comment on this campaign.