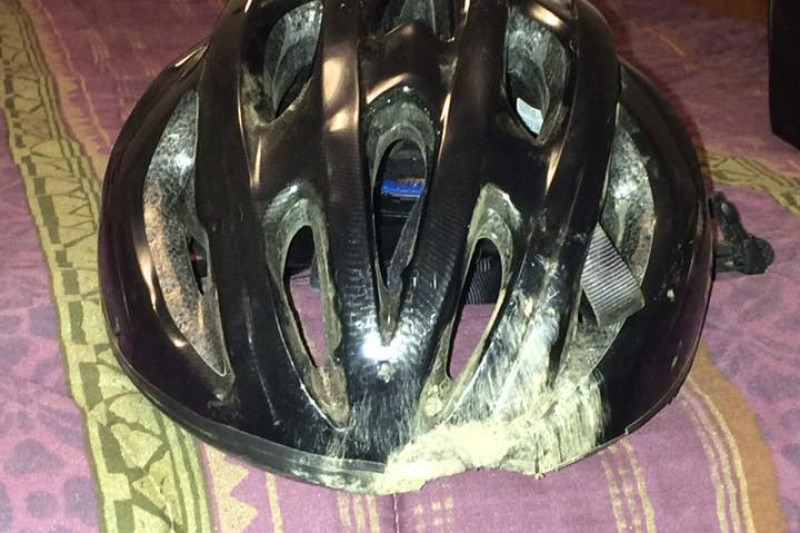 12
3
Kevin Hildingson Medical Fund
$1,032
of $7,500 goal
Raised by
13
people in 11 months
Graphic Images Included!
Our close friend Kevin Hildingson had just met my husband Jim and I for lunch on July 4 as he was on his way to his much needed summer vacation. Kevin is a high school teacher and has worked with some of Alberta's most vulnerable youth over the course of his career. Kevin was excited to be getting away to Panorama for a few days to mountain bike and we chatted about a hike to Mount Windtower we were all going to do in a couple of weeks. 
Kevin posted his first vacation photo the next morning July 5 not knowing that in just a few short hours he would be found laying unconscious and bleeding badly at the bottom of a steep incline. 
I received a message from him July 6 morning saying "No need to plan hike. I'm badly injured from mount bike......face plant lost teeth". Kevin sent this message before he went into a two hour reconstructive surgery to his nose (which was half ripped off his face) and mouth as he suffered extensive damage to his tongue and soft tissue inside his mouth as well as having 6 teeth knocked out.
Kevin's facebook post July 8, well a few people know, and I guess I should make it public. WEAR YOUR HELMETS. IT SAVED MY LIFE. This is after rebuilding my nose, which was torn half torn off my face and digging out "a crap load of gavel and grit from my chin". And yes lost 4 teeth gonna need to pull the fifth. You should see the helmet. A big thanks to the medical teams at panorama, Invermere and Calgary foothills hospital. Oh and btw, this is one day after surgery.
Kevin was NOT riding his bike when this happened. He had DISMOUNTED as the bike trail was not well marked and had became very steep and he was attempting to connect to the trail below.  As he started down the trail he felt his feet start to slide and he later regained consciousness as a fellow had found him. Although Kevin was wearing shorts and a t-shirt his only other injury is one other small scrape on the back of his wrist. He went head first and his face scraped all the way down the slope to the bottom. 
HIS DECISION TO KEEP HIS HELMET ON WHILE HE WALKED DOWN SAVED HIS LIFE!
Kevin will be laid up for over a month while his body recovers from the trauma and will require extensive medical and dental procedures, including plastic surgery and either dentures or implants, to fully recover from this terribly unfortunate accident.  Kevin does have medical/dental coverage but it will only pay 50% and a maximum of $1500 per year. It is anticipated that the dental bills alone could run $3000-$5000. 
Kevin experienced many other expenses as his bike and car had to be brought back from Panorama and taken to his home just outside of Edmonton. He was also stuck In hospital in Calgary away from family and friends for five days.
Please help support our friend as he comes to terms with his injury and during his long road to recovery he has ahead of him.
+ Read More
Update 1
11 months ago
Share
Kevin has been to the dental surgeon today and was told his dental bills may be covered by insurance. He will find out for sure in one month when he returns to the surgeon. He has asked that I suspend the GoFundme page until that time as the donations that have been raised to date will cover the expenses he incurred since the accident. A BIG THANK YOU to everyone who has supported him through this so far and we will be in touch with all of you in one month.
+ Read More