Kenzie's Service Dog
$5,905
of $9,000 goal
Raised by
139
people in 13 months
As many of you know, I was diagnosed with juvenile arthritis at the age of 14 which has since progressed and turned into rheumatoid arthritis. I am now 20 and have also been diagnosed with fibromyalgia, cervical dystonia (a neurological disorder), chronic migraines, and endometriosis. Each diagnosis holds its own extremity of chronic pain, fatigue, and several other debilitating effects. In addition to this collection of diagnoses, I have dealt with and adapted to living with severe constipation for majority of my life.
In high school it was well controlled by Miralax and diet changes, yet it remained an uncomfortable and embarrassing problem. After moving to college in the fall of 2014, things took a turn for the worse and were soon accompanied by quite a bit of abdominal pain/cramping. This persisted throughout my freshman year and into the summer when the stomach pains became much more severe and the nausea became debilitating. After being seen by a rheumatologist at Mayo Clinic in July 2015 to get a better treatment plan in order for my rheumatoid arthritis; I am now on a lose dose chemotherapy injection called Methotrexate and several other medications to get the inflammation under control. After my visit there, I was referred to a gastroenterologist as well as prescribed an anti-nausea medication. This medication made my chronic constipation problems much worse, but it was the only way I was able to function without vomiting constantly or laying in bed all day. When I moved back to school in the fall of 2015, it was near impossible to adjust to living independently again. I ended up going to the ER after the first day of classes due to the presence of a significant amount of blood in my stool.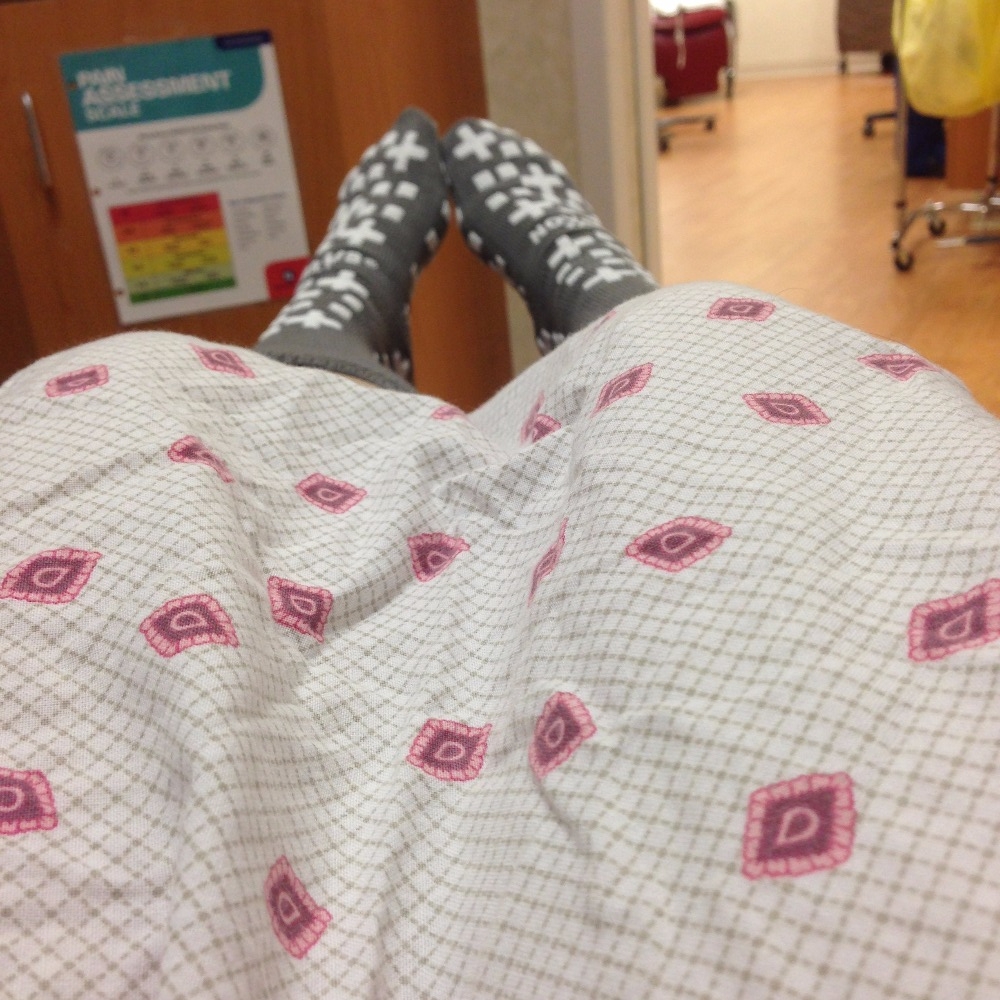 At the end of that week, I underwent a colonoscopy which revealed moderate inflammation at the end of my small intestine. We were later told that this could mean possible early stage Crohn's disease, but it was left undiagnosed. I was then sent back to the same gastroenterologist to follow up. When I went to see her a few weeks later she said "McKenzie, your colonoscopy was overall quite normal. You do not have a textbook case of inflammatory bowel disease. There is nothing wrong with you."
Frustrated and in tears, I left her office feeling defeated. On my drive back to school, however, I realized how wrong she was and how little she had paid attention to how these symptoms were taking so much from me and the independent life I was desperate to lead. It was then that I decided to get a second opinion. We called our insurance company and various clinics until a PA at a nearby hospital decided to see me. By now, I had lost nearly 30 pounds because I couldn't hold much down and had absolutely no appetite. Her earliest opening was in December 2015 which meant there would be several months of waiting to get my symptoms evaluated, but I was hopeful that I would receive answers while seeing her and looked forward to getting some of my other conditions (especially chronic migraines) under control in the meantime.
I saw a specialist in December 2015. The first thing she asked me was "have you ever had an upper endoscopy?" After responding no, she said "McKenzie, I am almost positive you have a stomach ulcer." She got me scheduled for an upper endoscopy first thing the next day and sure enough, the procedure revealed a 10mm bleeding duodenal ulcer. Still, the PA did not think we had gotten to the bottom of all of my stomach pain...and more specifically, my chronic constipation. I was started on a medication called Linzess which is supposed to make the colon contract and allow stool to move through it more regularly. This medication worked WONDERS the first week. I felt the most normal I ever have and I finally regained some of my appetite. Unfortunately, once my colon "realized what was going on" it refused to naturally contract once again. We tried several different medications, laxatives, stool softeners, magnesium, magnesium citrate, enemas, suppositories...blah blah blah! You name it, we tried it...until we ran out of options and my constipation began to cause excessive bleeding due to the presence of multiple fissures and hemorrhoids while additionally causing me to lose another 10 pounds.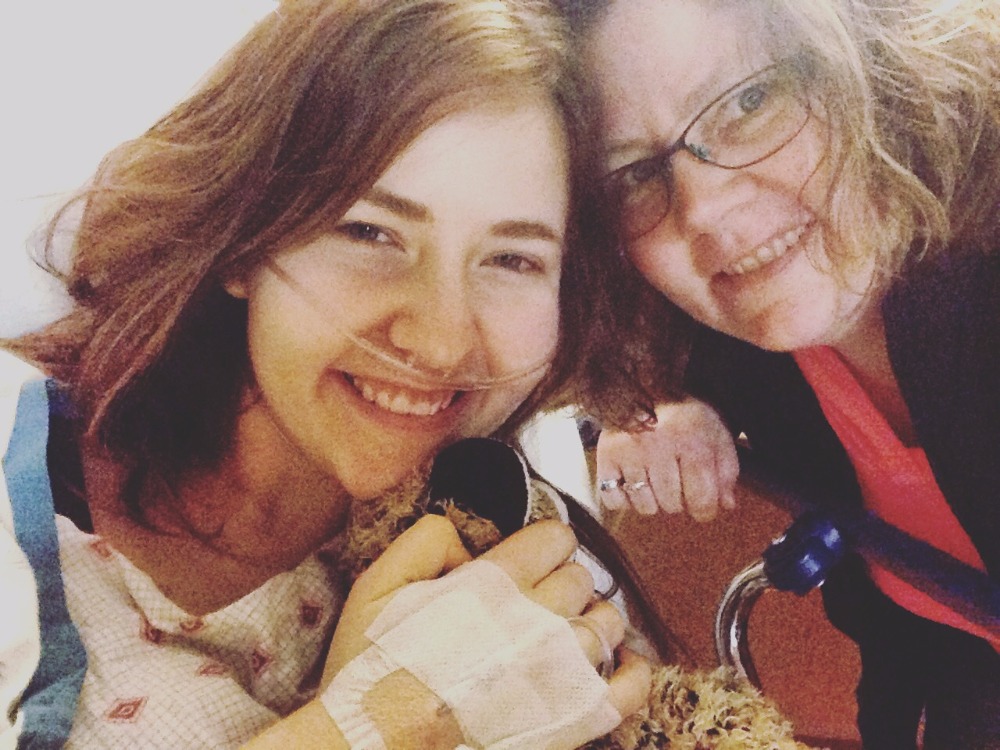 At this point, my PA became very curious and ordered a colonic transit study. Basically, you swallow a small capsule filled with tiny markers. These markers go through your digestive tract and "land" wherever the digestive tract is not moving things along. After 6 days, an x-ray image is taken and reveals where the markers landed. After those 6 days, all 24 markers were still present in...you guessed it...MY COLON! I was officially diagnosed with severe stage colonic inertia. This means that my colon no longer contracts on its own and there is an immense amount of inflammation surrounding it, causing severe pain. This inflammation could very likely be related to my autoimmune history and there is a concern that my arthritis has become systemic...meaning it is now attacking one (or possibly several) organs. I was immediately referred to an AMAZING colorectal surgeon.
After multiple opinions, additional testing to rule out other possible causes, lots of poking/prodding, and one too many nights puking my guts out and crying on the bathroom floor (hey, just being honest!), my team of doctors, my support system, and I have decided to proceed with a subtotal colectomy. All of my colon except for 2-3 inches of my sigmoid will be removed on Monday, April 4th. My small intestine will be reconnected to the remaining 2-3 inches of colon during the same surgery. This will all be done laparoscopically if possible and as of right now, I will not have to have an ileostomy/colostomy bag for any period of time. Following the procedure, I will be in the hospital anywhere from 5-14 days; we are estimating it will be more like 10. The recovery will be a long and painful process, but the success rate of this surgery in patients with severe stage colonic inertia continue to give me so much hope.
I have moved off campus and back home recover. Putting college on hold. Trying to adjust to what my life will be like without a colon. Making a lot of diet changes. And to be completely honest? Some days, I do feel like I am losing and have already lost so much due to my health...but the last time I screamed out to God with hot tears running down my face asking Him why on earth this was happening to be, He reminded me of the book of Jeremiah. God destroyed the city of Judah and He did so not for the sake of destroying, but for the sake of refining and rebuilding. THAT IS THE PROMISE! He does not allow pain without purpose. That is what I am choosing to hold onto and believe. That is one of the things keeping me going.
What else is keeping me going? The fact that several of my specialists have approved and "prescribed" me to get my very own service dog! This dog will be trained to help me with mobility tasks such as dressing/undressing, picking up fallen objects, opening doors when needed, and acting as a support when I stand up from a seated position. Not only that, but we would like to have this dog trained so it is able to wake me from the night terrors I have as a result of PTSD from past procedures and other personal experiences. I can't put to words what it would mean to me to have a constant companion along this journey...through blood draws, hospitalizations, surgery recovery, anxiety attacks, PTSD episodes...you name it! This dog could even prevent falls associated with my low blood pressure. I haven't stopped praying about this possibility since the day my psychiatrist recommended it and something tells me I won't stop dreaming about it until it is a dream come true! At the end of the day, the fact is that this dog could be the answer to me living an independent life for much longer than possible on my own.
The money collected through this campaign will go directly towards the cost of my service dog and the gear associated with it. I have done most of my research on standard poodles (due to some significant allergies) and have high hopes of selecting that breed!
If you feel so inclined and wish to support me in this next leg of this journey, I would be forever grateful. Update soon.
---Kenzie
If you would like updates preceding and following surgery, feel free to access my CaringBridge site: 
http://www.caringbridge.org/visit/kenzielibbesmeier
If you would like to read more about my journey, feel free to visit my blog:
www.lifeaccordingtokenzblog.com
+ Read More
Update 2
Posted by Kenzie Libbesmeier
4 months ago
Share
Not more than a year ago, I sat in my bed holding my stomach and writhing in pain. To distract myself, I did a google search on my phone: "service dogs and chronic illness." Thus began a journey. A long journey, to be exact, that left me feeling hopeless far more often than I'd ever wanted to experience. 9ish months, 3 surgeries, countless tears, and so much pain passed...and then, everything changed. On a chilly Monday in November, I got the call. That, Thursday, I met my girl. A week later, she came home with me. Truly...nothing compares to experiencing the feeling of "worth it." All the highs and crazy lows made complete sense as I spent the past month loving on my girl. ALL OF THEM! My sweet, sweet service dog in training! We finally found eachother. Introducing Miss Ophelia to all of you. (Ophelia means "help" in Greek! My little helper dog... ❤️) Tomorrow she heads to training for 2 months, but the past month of bonding has been such a gift. She is my girl and I am hers and nothing has ever been more crystal clear!
+ Read More
Update 1
Posted by Kenzie Libbesmeier
12 months ago
Share
Surgery went well with no complications on April 4th! I spent 7 days in the hospital and was then discharged to continue recovering at home. :) Pain has been manageable but I'm still sleeping in the recliner at night to avoid swelling/spikes in that pain. When I'm not sleeping, I am most certainly researching poodles, goldendoodles, and the like for sale in my area. Please continue sharing and donating as you feel led -- and thank you in advance to all who have! Such sweet support and special encouragement during this time.

Update soon.

---Kenzie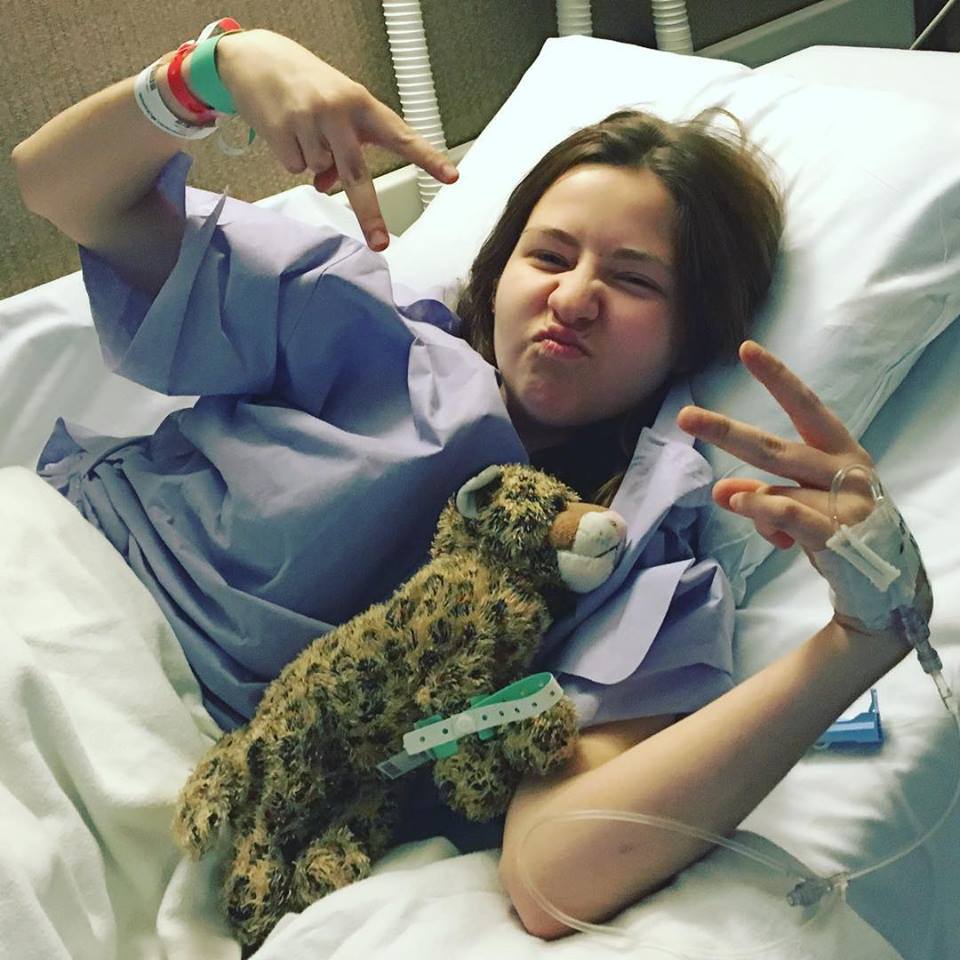 + Read More
Read a Previous Update