Meet the Joneses,
a funky, fun family who love to create, learn and laugh. They are pretty sure that "Normal" is just a setting on your dryer and that beauty is all around us if we just stop to truly see it. Unemployment, Autism, Celiac Disease and life threatening food allergies are all a part of their lives but none of those things define who they are and their family motto is CHOOSE JOY!
This family of 6 has a BIG ask, TO RAISE $25,000 in a very short amount of time TO SAVE THEIR HOUSE in Batavia, Illinois. We know it sounds CRAZY but we also know that the world is full of AMAZING and BEAUTIFUL people who can do CRAZY AMAZING things when we ALL WORK TOGETHER!
5 years ago Andrew and Sarah decided to leave a career in film and television post production in NYC to move their family back to the Chicago area and a job in higher education to be closer to extended family. With 4 little ones, (2 with Autism), they know it truly does take a village! They love their community, neighbors, church and friends and can't imagine doing life with any other people anywhere else. However, after 2 extended periods of unemployment due to lay-offs in the last 4 years
they are now facing LOSING THEIR HOME
in just a few short weeks.
Their daughters with Autism struggled to transition to a new home for almost 2 years when they moved to Batavia 5 years ago. Since then they have begun to thrive gaining dear neighbors and friends as the years have passed. A move from the stability and routine of their neighborhood, home and friends will be traumatic and will likely result in regression both developmentally and academically. This also affects their younger siblings and parents significantly.
This page is a result of a group of incredible people coming together to do whatever we can to help this funky and fun family keep a stable environment for their kids, so that they can continue to thrive and grow and learn.
GET TO KNOW US A LITTLE BIT MORE...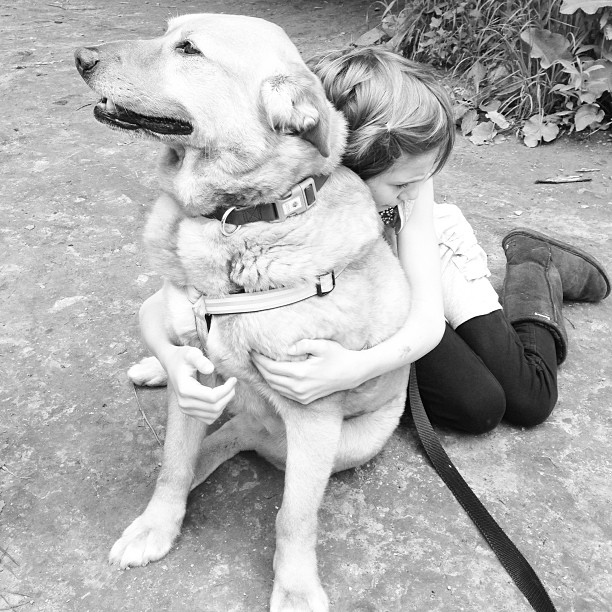 Sweet
Niamh
's name means "Bright One". She overcomes the daily struggles of Autism, Celiac Disease and life threatening food allergies with courage, hope and her own unique flair, getting support from Boomer, a shelter rescue who joined the family this year to train as her therapy dog. He comforts her when she is upset and alerts us if she begins to wander or is in an unsafe situation. Niamh has benefited tremendously from a homeschool environment which allowed her body to heal for the first time since her diagnosis. After 3 years without growing, this summer she grew 3 inches! Her favorite book is
THE FANTASTIC MR. FOX
, she is pretty much an expert on deep sea ocean life, plans to go to China one day to help in an orphanage, and Audrey Hepburn and Temple Grandin are her heroes.
Lovely
Efa
with her artist's heart and crazy sense of humor is also on the Autism Spectrum. Her name means "Full of Life" and she is! She has flourished in a homeschool environment as well and can usually be found doing her work with a little moral support from her constant feline companion, Fighter Pilot the cat. Every day she can be found sitting in the living room window reading or drawing with her cat nearby. Efa loves to spend time outside, toes in the dirt, finding bugs with her favorite little neighbor Audrey who loves her back and calls her "EEBA!" Efa lives and breathes art, waking up and falling asleep drawing most days. She is a bee charmer and a horse whisperer and would prefer to live in a swimming pool if she could. Wallace and Gromit are her favorites and she wants to open a Dinosaur Museum on the roof of her house.
Tadhg
is, as his sisters call him, "The Brother", Always the determined planner, always coming up with a new plan or idea to change the world. He loves Mythbusters and Vikings and WWII tanks, but is the first to jump in and start a living room dance party, making his sisters his back up singers (which is just right since his name means "Poet Warrior"). He is the protector of his sisters and the most loyal of friends, especially to Asher his best friend and honorary brother who lives next door. Tadhg is the first to help, compassionate to anyone who is hurting or left out, and LOVES minecraft "Because you can build AND destroy whole worlds!!!"
Last but not least is
Eilidh Jude
, which means "Sparkle of Light and Praise; Thanks". Her name is the perfect description of who she is. She is tiny but fierce, the one who makes sure everybody gets hugs and smiles each day. She will do anything to keep up with her brother and sisters, and is pretty sure she is much older that her real age of 4. Full of joy and an endless love for learning, she never gives up and never stops asking questions. Everyday Eilidh wakes up and asks "What is our adventure today?!?" She wants to play the drums on a stage, ride a unicorn and fly an airplane all before she turns 5.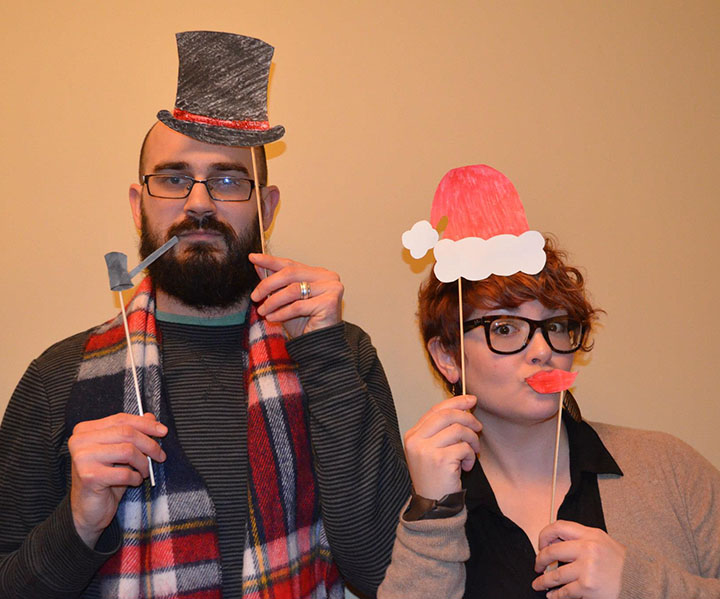 Andrew and Sarah
met at Judson College (now University) when they were made the co-chairs of the Student Senate Communications Committee and have been working together creatively ever since. (Raising a family with autism in the mix is definitely creative work!) They have been active in the planting of River City Church and enjoy volunteering in ways that bless their community.
Andrew loves films by Tarkovsky, music by
Over the Rhine
and anything written by C.S. Lewis, especially
The Space Trilogy
. The kids have followed right along and love those things too ;) He has worked as a post production supervisor for Discovery Television and award winning independent films, has a decade of experience teaching film theory, editing and digital film making in higher ed, has worked in IT and Event Production and volunteers on the creative team at church. He is a story teller and a shepherd of souls, loves teaching more than he ever knew he could and has been actively seeking employment for 14 months so if you know of a job, he would love to hear about it! He says that the most important thing he has learned from unemployment is that "God's love and goodness never run out and our value isn't wrapped up in what we do or what is in our bank account."
Sarah has been an artist for as long as she can remember, just ask her mom about the carvings she made into bedroom walls when she was supposed to be in a time out ;) She educates all 4 kids at home with a faith based Waldorf style full of nature and science and art, using each child's natural gifts to help them overcome their struggles. She has become an accidental vegan chef while learning to navigate the world of food allergies and Celiac Disease. She is involved in the Batavia Artisan Collective, loves to create and contribute to the creative team at River City Church, especially River City Kids. Photography, painting murals, illustration and mixed media are all her favorites and she cannot believe how blessed she is to get to share these things with her kids on a daily basis, even though they did once tell the neighbors that she was "slaving" them by requiring them to complete their schoolwork. Sarah says "I am so grateful for the love we have found since moving to this community and being a part of a local church where our friends have become like a family, for the gift of seeing things from a different perspective than I ever fully noticed before. If we were never in this place financially we would never have known of the needs or the opportunities to give all around us every day. Our life is simpler but sometimes that is a good thing. I look forward to the chances to bless as we have been blessed."