Help Jeb fight Leukemia
$2,650
of $50,000 goal
Raised by
56
people in 31 months
Ray Denmark, or known fondly among friends and family as "Jeb", is a quiet, kind-hearted, and intelligent brother, son, and friend. In 2014, he received his Bachelor's degree and became a licensed Radiologic Technologist in a private hospital in Iloilo City, Philippines. In August 2015, a month before his 22nd birthday, Jeb was diagnosed with Chronic Myelogenous Leukemia (CML). CML is a rare type of blood and bone marrow cancer that slowly progresses and is caused by a chromosome mutation that occurs spontaneously. His body produces an enzyme that causes too many white blood cells. The diseased white blood cells build up in large numbers which causes the crowding of healthy blood cells and damage to the bone marrow. The normal range for a white blood cell count is 4.5-11 billion per liter. Jeb's lab results showed that he had 498 billion WBC per liter. He was rushed to the hospital on two separate occasions because his spleen enlarged to 4x the normal size. The lack of health insurance/coverage in the Philippines has caused the family to shoulder the complete cost of chemotherapy. Like a lot of families, my sister's family live pay check to pay check so they decided to try a more affordable and alternative treatment. He suffered from adverse effects of the treatment and was later told by the doctor that their plan of care was no longer effective. In order to fight leukemia, the chemotherapy treatment he requires would cost a little over $1000/week (Php 48,000/week)
My sister Delfa was widowed in 2012 when her husband passed away after being diagnosed with end-stage Pancreatic Cancer. Along with Jeb's two older siblings, they have done as much as they can to financially support the medical costs of Jeb's treatments. Jeb will need a lifetime of chemotherapy treatment and checkups.
Family, friends and the community stepped in and provided support and prayers. As Delfa's sister, I want to help relieve as much of the financial burden of the costs of chemotherapy, weekly lab tests, check ups, and the hospital stay. Please help my single parent sister and her family in their fight against cancer. We would be grateful for any amount of support you can provide whether donating to help with the cost of his chemotherapy, through sharing his story and most of all your prayers. Taking part in this fight will go a long way to save a son, nephew, a friend- Jeb's life. Thank you very much from the bottom of my heart.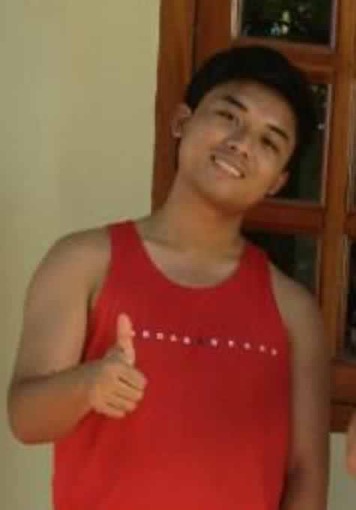 + Read More