Classical Music For Pets ™ Launch
$2,295
of $3,200 goal
Raised by
25
people in 15 months
Thank you for visiting this gofundme page.  Please allow me to take a brief moment of your time to explain why I have posted said page.

My name is Dr. Karen Walwyn.






I would like to bring your attention to my project, that you may or may not be aware of, in the area of music therapy for pets.

I began Classical Music for Pets™  some years ago, after conducting research investigating how music affects household pets. This research was inspired by my dog Miles, a beautiful German Shepherd.



One afternoon as I was practicing Schumann for an upcoming concert, Miles had been lying near my feet per usual. However when I stopped playing, and started singing, he got up and came over to me to examine my mouth; for context, many of you may know that I do not have a pretty voice!  

Miles gave me the most horrified expression, turned around, and quickly walked the 30 ft span of the room, just to find refuge in the hallway.

I was not hurt by his reaction, knowing that I do have a horrendous  voice.  (smile) But that lead me to wonder, what would happen if I just stopped singing, and simply resumed playing piano. I decided to play some Bach. In about 10 seconds, he came back into the room, sat down near my feet, and didn't leave my side until I had finished my practice session.

Since then, it has become a passion of mine to help bring this specific brand of comfort to pets.



As I proceeded with the project, I became very busy with  concert engagements, and composition commissions. And thus, the project eventually took to the back burner.  

Due to an unexpected and unforeseen personal tragedy, and financial adversity in my immediate family, I have chosen to once again prioritize Classical Music for Pet's™.   And aim to debut additional albums for pets, with the hopes of being able to finance both my mother's medical and living expenses.

My stepfather recently passed away after a long battle with paranoia dementia at the age of 97, and due to his failing mental state, he took my mother's name out of his will, removed her as Power of Attorney, and stripped her from all of his bank accounts (all due to early, unrecognized symptoms of paranoia dementia).

They had been together for over thirty-five years, and married for twenty-eight years, before his passing.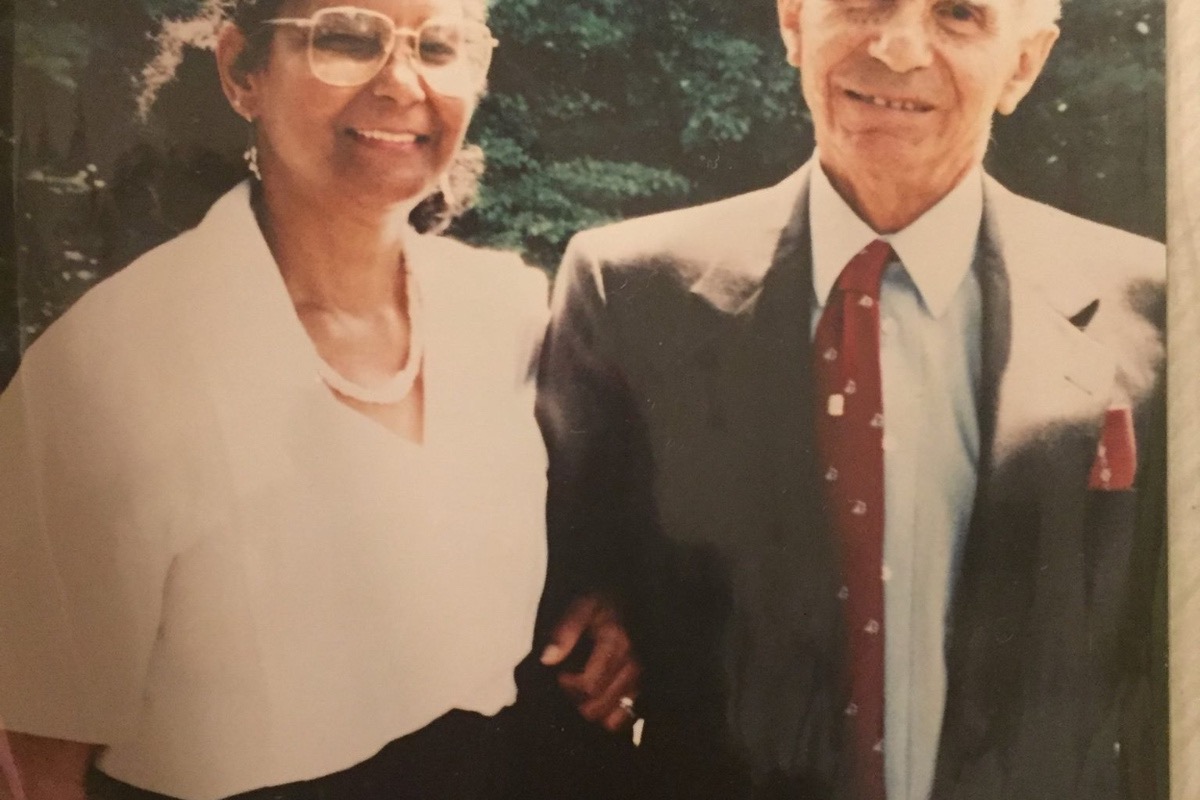 Astonishingly, our legal counseling lead us to a dead-end verdict, leaving no resources for my mother, despite  the fact that my step-father had no children. Instead, the money was distributed amongst the families of his nine siblings.

I have been financially supporting my mother over the past three years during this devastating time.
Unfortunately, I no longer have any resources to continue said support. Because of my mother's age and health requirements, she can no longer live alone.

Therefore she has recently moved in with me, her only child, into a two bedroom apartment enabling me to serve as her caretaker.   The good news is she is enjoying my cooking!!

Nevertheless, this has shifted my financial needs dramatically, thus my focus on Classical Music for Pets™.



(One of three, Classical Music for Pets™ albums)

I am hoping that with the right amount of publicity, marketing tools, and support,  I can use Classical Music for Pets™, as an opportunity to improve my current financial situation.

Classical Music for Pets™ is the first to offer albums of classical, live recorded, solo piano music, for pets. All selections on my albums are recorded on the world's universally loved piano, the Steinway grand piano.  

In addition, Classical Music for Pets™ is the first in it's field to offer live recordings performed by a Steinway Artist (inducted 2014; See link below).
http://www.steinway.com/music-and-artists/solo 

Many of you may know me as a pianist and composer.
Above is my debut performance at the Kennedy Center when I performed "Reflections on 9/11" a few years back. It was my debut composition for solo piano.

One of my next avenues is to compose classical music for pets. For now, Classical Music for Pets™ albums are an accessible music therapy tool, specifically crafted to soothe your furry companion.

The music within  Classical Music for Pets™ helps to carefully slow the heart rate, so that pets can fall asleep peacefully , or simply be at ease in the midst of major or minor distractions. Useful for when pets are left home alone, napping, or simply partaking in recreation .  The albums are also a useful tool for doggy day care centers, kennels, and grooming facilities to help bring calm to pets.

There are, so far, three albums: Left Home Alone, Naptime, and Leisure Time.  

I had the opportunity to have a pet mommy share her experience after having tried one of the albums. Hear her words with her cats' reactions below:




My goal is to raise $3,200 by March 14, 2018,  to help me launch my booth at my very first Pet Expo (The Super Pet Expo).  Some expenses include the reservation of the booth along with the supporting items to set up the booth. As well,  promotional materials such as banners, business cards and rack cards are additional costs. Expenses also include the completion of the website and technical work associated with online promotional materials.

The expo will be held at the Dulles Expo in Chantilly, VA,  where 20,000 potential patrons are expected to be in attendance.



This is a huge opportunity to get traffic to not only my humble booth at this expo but to promote and create a new concept of bringing comfort to both pets and their doting parents.

The event takes place over three days with tens of thousands  expected to  attend!!





I have learned that I am the only vendor who will be selling music for pets, and with the positive responses I have thus far from pet owners, I am optimistic about the potential demand for my product.


An exciting update:  As a result  of many efforts to boost my album's promotion, I have been invited to appear on the top pet tv show here in the metro DC area, "The Pet Show with Dr. Katy", late this month!!



In addition, I  am also waiting on a date confirmation from "Let's Talk Live", a local news show on news channel eight. If you are local, I hope you will tune in!



With these opportunities, I hope to direct some attention towards the launch of the  Classical Music For Pets™ website. 
Ideally, said attention will encourage a pet loving audience to purchase the Classical Music For Pets ™ albums.  

Thank you for visiting my gofundme page.

Your contribution would not only assist me in supporting my mother's medical and health expenses, 


but, would also bring a touch of comfort to our beloved furry friends.



Thank you again for your time in reading through my gofundme page. I appreciate your support. If you are able to make a contribution, I would be most grateful.  

I want to take the time here to say a huge heart-felt thank you to Ms. Jennifer Rae Lucas,  a former student of mine, from Howard University, who has been a tremendous help to my project. Without her, I would not have been able to to prepare for the upcoming Pet Expo in just a matter of a couple of weeks. You will hear more about her as she is a stunning singer, song writer, and multi-talented in technology and media presentations!!


Many Blessings.


More about Dr. Karen Walwyn: 




 Dr. Karen Walwyn is a concert pianist, composer, recording artist for Albany Records and is a Steinway Artist.

She has spent many of her years devoted to the recordings of classical music by African American composers. And, in more recent years, she has composed works that honor such figures as Nelson Mandela, and works that honor stirring  events in our nation's history such as 9.11, Mother Emanuel, and Charlottesville, VA (2017).

To learn more about Dr. Walwyn, please visit www.karenwalwyn.com
+ Read More