Justice for Roxie
$1,245
of $50,000 goal
Raised by
7
people in 31 months
On May 13th 2016 my husband shot me in the face and back. I was 6 months pregnant at the time and my 3 year old daughter was also present.
One bullet entered my left cheek, destroying the nerves, bone, teeth, gum and part of my mouth and throat before exiting the right side of my neck. Due to this, my face is numb to touch but not pain from my lower lip down. I cannot feel my bottom teeth and lip which makes it difficult to talk and eat. My face is also disfigured from the piece left of my jaw bone sticking out against my cheek.  Local surgeons have said the damage is permanent and I will forever need to take medication to make the pain bareable but it will never go away. However, there are surgeons in NYC who think they can help me through extensive nerve grafting surgeries. But they are expensive. The initial consultation is $450.00 and surgeries could be well over $50,000.00
I am a mother of 4 (one being then baby I was carrying) and now single.
I have not seen nor spoke to my husband since they day he shot me. He is still free on a 200k bond and has several restraining orders against him while he awaits his trial.
He withdrew everything from our checking account and has not offered a bit of support for me in any way.
Besides being shot in the face he also shot me in the back which broke my scapula and clavicle and damaged my lung. I have insurance but it has not covered over 30,000.00 in medical bills. I have had to travel to the nearest trauma hospital, which is 2.5hrs away, numerous times after spending 2 weeks there recovering.
I am now unable to pay for any further treatments and care for my family.
I just want to be able to get the surgeries I need to be out of the constant pain so I can have my life back.
You can follow my story on facebook by searching Justice For Roxie
I will try to add more details and pictures when I can.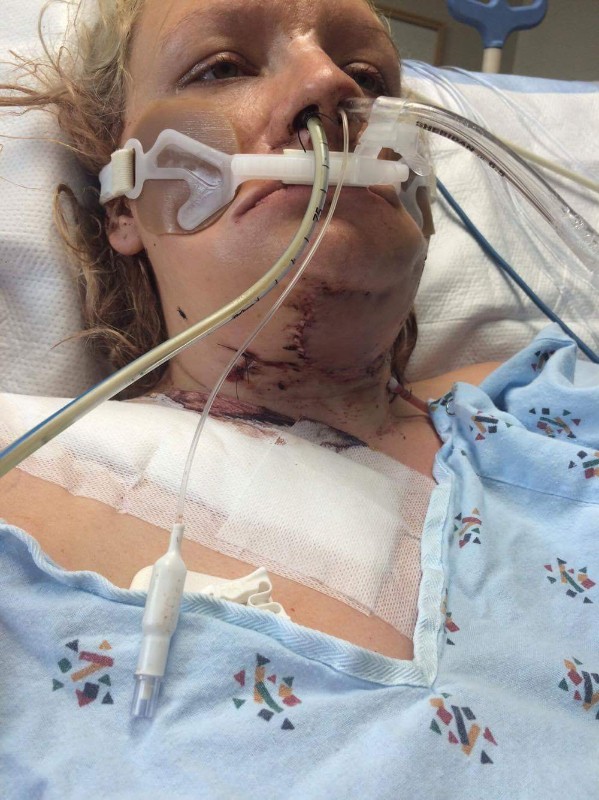 + Read More
Judy Bennett
31 months ago
I hope the lord helps you to reach your goal and heal god bless you.
+ Read More
I want to thank everyone who contributes to help Roxie. I am her ex-husband (not her current husband who shot her). She's the mother of my three children. II'm doing what I can to help her, but it sucks having to watch her just sit and cry at times because she's in so much pain. God bless you all for sharing this. I hope she can raise enough to get the surgery she needs to make this all go away. She lives everyday with more pain than anyone can imagine.
+ Read More