Home school in the Jungle
$510
of $1,425 goal
Raised by
7
people in 26 months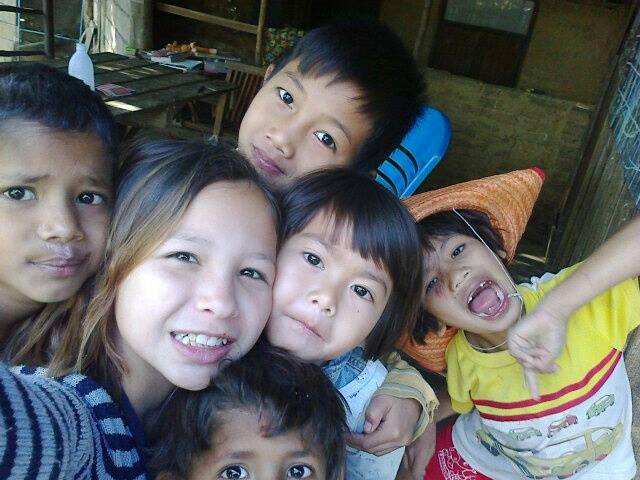 Totally frustrated with the Thai school system, we want to go back to home schooling. Sabine has applied for a job as a doctor in a small jungle village. Going with her are:
Elisabeth, 12;  Bente,11;  Dominic 11;  Sebastian, 9 and and Timothy,7 years
.  We need a small solar system, a smart phone and a laptop for studying. All teaching material needs to be downloaded in advance. The kids will study in the morning with Sabine and then do their assignments, while Sabine looks after her patients or teaches local health care professionals.  Sabine homeschooled them when they were in pre-school, they then entered the Thai school and learnt to speak, read and write in Thai.  They need to learn now proper English plus French and German, as Elisabeth and Sebastian are actually German citizens. The aim is to make them fit that they can join an international or German school later. Bente and Elisabeth would like to go to a Hospitality Training Center in Mae Sot when they are 16 and then continue their studies abroad. Dominic loves construction and would like to attend the STTC to learn welding, electrics and general construction.  With good English, German and French he will be able to do further studies in engineering, if he wishes.  
Sophie 7, Felix 6, Nicolas 9 and Charlotte 11
will move to a private boarding house and
vocational school
very close to Sabine's village, that they can see her very often and spend the weekends together. They will study in Karen and English and learn Burmese and Thai as well. With 13 they will start vocational trainings in the afternoons (weaving, sewing, computer, medical and more). The home school kids are interested as well in joining this school for 1-2 years before going to the vocational colleges. 
Needs:
250 $     new clothes, mats, mosquito nets, household 
275$      solar system (complete)
120 $     tent as emergency housing
75 $        smart phone
30 $        pre-paid internet
300 $     laptop 
250 $     food for the 1, month
125 $     new clothes for vocational school kids
Total: 1425 $ US
our website
+ Read More
Be the first to leave a comment on this campaign.