"Jump": A short black comedy film
$9,161
of $10,000 goal
Raised by
61
people in 6 months
JUMP UPDATE

Due to unforeseen circumstances we have pushed our filming date back to early 2019. We will continue the crowdfunding campaign into the new year and are still working towards a budget of $10,000. All the donations we have received are very greatly appreciated and any more will certainly help in making this film as good we know it can be. Thanks!



What are we doing?
We're making a film! A short film to be a little more precise, and to be even more precise, we're making a short black comedy called "Jump" that we are incredibly excited to be bringing to life. We'll be shooting the film in Sydney in early 2019 and with the help of all you generous people, we're looking to make it an unmissable project that will hopefully play at festivals across the world.
So, what's it about?
Joe stands at the edge of a building. He peers over the edge at the world beneath him. A world that he's given up on, a world that he feels has given up on him. He steps forward but as he does so he notices a stranger, Bill, approaching, headed for the edge… What follows is a story about the importance of human interaction through a conversation that takes place in the most unlikely of places. It's a film that is darkly comic, the audience will be laughing while the characters certainly aren't. Inspired by films like "In Bruges" and "Fargo" it's a story that deals with serious issues in a way that is fresh and interesting, ensuring that it only makes you laugh as much as it makes you think.


About the team:Jake Speer (Producer):
 Among his many talents Jake is an actor, writer and producer. Though perhaps best known for his role as Oscar on "Home and Away", Jake has performed in a number of productions across theatre, film and television including "Backyard Ashes", "Marjorie Prime" for The Ensemble Theatre and the Australian tour of "Kinky Boots, The Musical". More recently Jake has turned his attention to producing, having just completed post-production on his first short film "Inside Water", a gritty tale of survival in the Australian outback.
Isaac Brown (Director/Producer):
Isaac is a filmmaker, photographer & actor. After working his way through the ranks in the camera department of Home and Away Isaac turned his attention to fashion photography – where he has been working for the past few years. Having recently completed the short film 'Inside Water' (with Jake) and the online series 'Delete History', both as Director of Photography, Isaac is looking forward to getting comfortable in the director's chair for 'Jump'.
Harry Borland  (Writer/Producer):
Also from an acting background, Harry has appeared in films (Emo: The Musical), TV (Winners and Losers) and on stage (Ugly Mugs: Malthouse/Griffin Co-Production). With a passion for story and writing, Harry has studied at RMIT, receiving a Screenwriting Departure Fellowship Award in 2017 from RMIT's Advanced Diploma of Professional Screenwriting. "Jump" is Harry's first short film to go into production.
Darren Gilshenan  ("Bill"):
 Darren is an actor and writer who has worked in some of Australia's biggest and best loved comedy series. Darren graduated from the National Institute of Dramatic Art (NIDA) in 1988 and has been making people laugh in films and television since. He has also taught extensively at Australian Theatre For Young People, Bell Shakespeare and National Institute of Dramatic Art.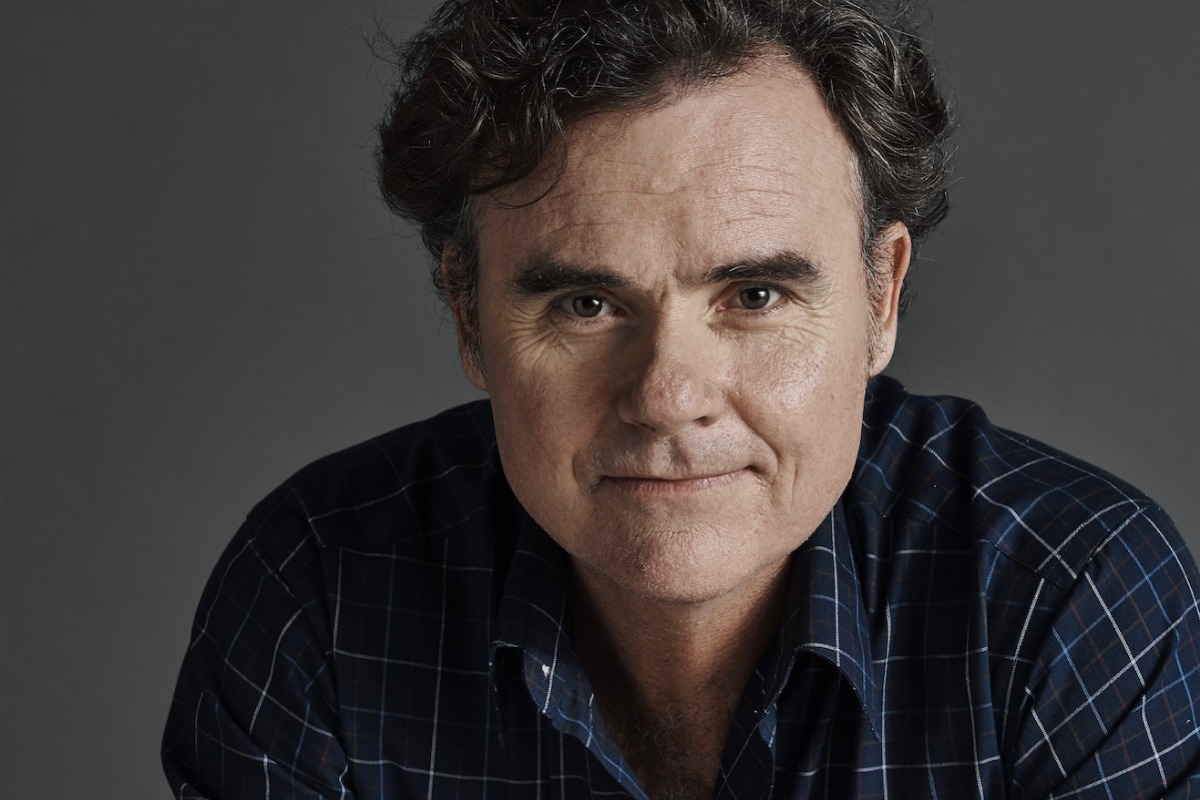 Steve Le Marquand  ("Joe"):
Steve has had a remarkable and incredibly versatile career in film, television and theatre in Australia for over 20 years. If you haven't seen Steve's face somewhere, you haven't been looking hard enough. On stage he's worked with the MTC, STC, Belvoir and more. He's appeared in many films including "Two Hands", "Last Train to Freo" and "Kokoda" and has also appeared on countless classic Aussie tv series like "Rake", "Underbelly" and "Wentworth".

Will Lovett (VFX Coordinator):
Will has worked in the visual effects department for some of the biggest blockbusters in cinema history. From 'The Avengers' and 'Black Panther' to the upcoming 'Mary Poppins' sequel, Will has worked as part of the VFX team to help bring these stories to life. Will is looking forward to plying his vast knowledge in visual effects onto a project that is more grounded in reality and to help make the dangerous situation in "Jump" feel as real as possible.

What makes 'Jump' special?

"Jump" is a special project to us, and one that we are incredibly passionate about and excited to be making, but we want YOU to be excited about it too. We think there's a few things that are going to make our little film stand out from the crowd.
We're super excited about the cast we've assembled. The film is basically a two-hander, so the relationship between our main characters of Bill and Joe is incredibly important. In Steve and Darren we have two actors who will not only bring their characters to life in unique ways but will also make the relationship between the two compelling, believable and funny.
We strongly believe that the art of the dark comedy is often underutilized and underappreciated. There's a misconception that if a film is tackling a serious topic, then it needs to be dramatic, sometimes to the point of feeling like it's preaching to the audience. We don't agree with that. We think that sometimes the best films will have you laughing while you watch them, but then you notice you're still thinking about them long after you've left the cinema. That's the kind of film we want to make. A film that explores serious issues and raises important points but that does it in a way that might surprise you, and hopefully leads to an even more lasting impression. 
What we need:
First and foremost, we need your help! Making a film is an expensive business and even though we're doing everything we can to keep costs low, including our cast generously giving their time for free, there's still things we're going to need to pay for. 
Cameras:
Highly important for filming the actors. Otherwise we'd be making a play.
Lighting:
To make our lovely actors look as good as possible.
Sound Recording:
Unfortunately, this film has dialogue, so a sound recordist is a necessity.
Location:
A movie set on a rooftop works best on a rooftop.
Catering:
Keeping the cast and crew happy is a lot easier when they've eaten.
Post-Production:
The filming is only half the battle and good post production: editing, colour-grading, sound mixing etc, can turn a good film into a great one. 
Along with our sincere thanks, there will also be a bit of additional incentive to donate in the form of some perks, dependent on how much you give.
PERKS!
Any donation: Your name will appear in the film's "Special Thanks" section of the credits.
$50 or more: Early release private link to watch the film before (almost) anyone else.
$100 or more: Invitation to join us at one of two screenings of the film in Sydney or Melbourne.
$500 or more: Join us on set, meet the cast and crew and spend a bit of time seeing exactly how the film is being made.
$2000 or more: Executive Producer Credit. You'll appear in the credits as an Executive Producer as well as receiving all the other perks listed above. 
Any donation you might be able to give will be hugely appreciated and will go a long way to not only making this film a reality, but also to making it as good as it can be.
Many thanks in advance for coming on board and helping to get "Jump" off the ground, 
The "Jump" team.
+ Read More