Dave and Julie Hendrickson
$27,876
of $40,000 goal
Raised by
233
people in 33 months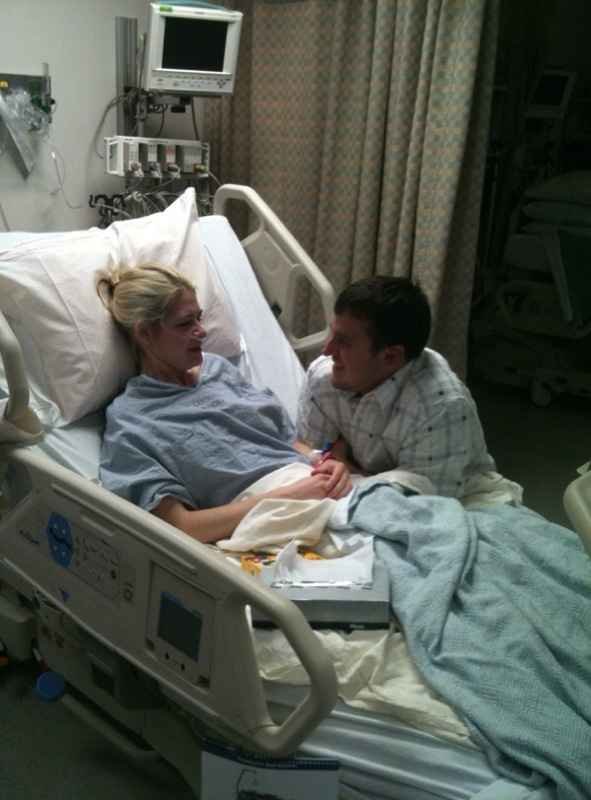 Julie and Dave just before her lung transplant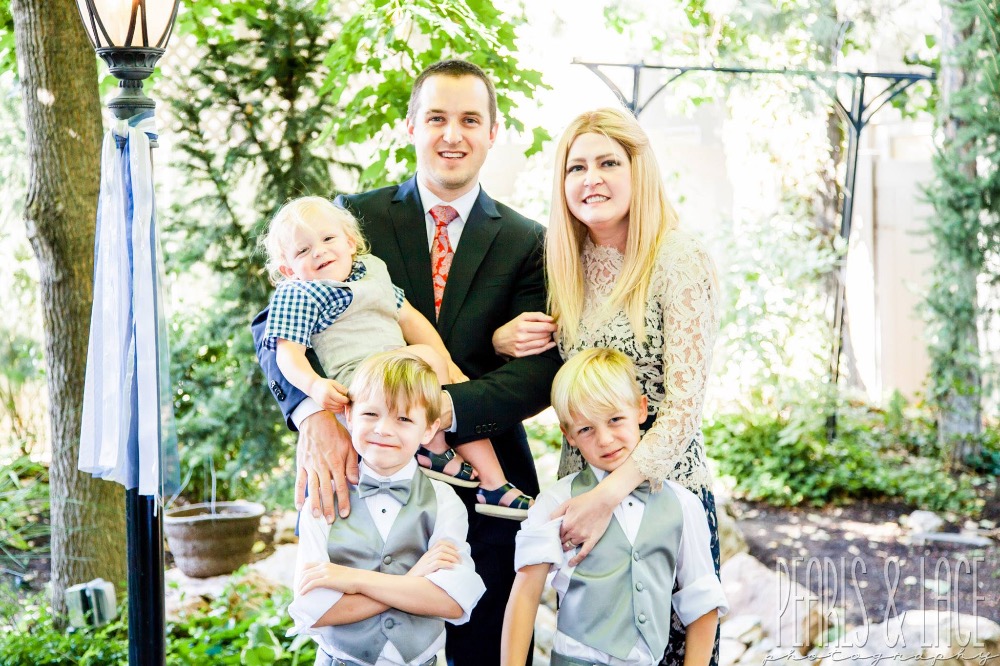 Dave, Julie and their three boys at her brother's wedding following her grueling rounds of chemo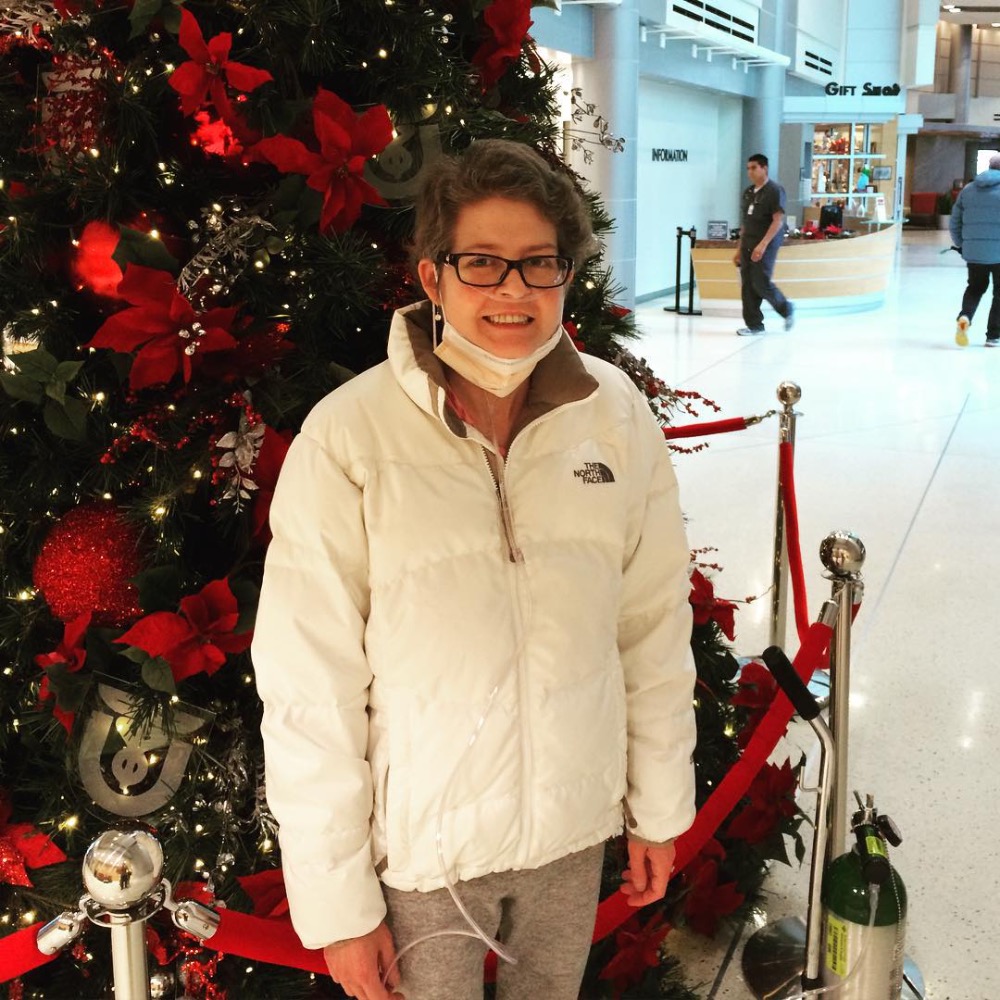 Julie was able to come home for Christmas after an ICU stay at the hospital 
(written by Suzanne Higginson, David's sister) 
Just over 9 years ago my brother Dave married the love of his life, Julie Hendrickson, who also happened to be terminally ill with Cystic Fibrosis. When someone has been sick throughout their life, and told their life expectancy is maybe age 30, then a certain shift takes place in their perspective. That kind of perspective on life means they must find the "why" to keep on living.
When Julie was single, finding a spouse to start a family with was her
WHY
, it quickly shifted to having children after she was married. She worked tirelessly from a near life-ending lung infection in 2005 to come off oxygen in her mid 20's so she could feel "normal" when looking for a spouse. She was told she would never come off oxygen again. She came off. She met my brother shortly after and they married just over 9 years ago. She didn't have enough lung function to safely have children, and they explored surrogacy. After two failed attempts and courting several surrogate candidates, my sister came forward and offered the irreconcilable gift to carry Julie and Dave's child. That 3rd attempt at IVF (via surrogate) turned out to be Ben and Jack, now 7 year old twins.
As she neared the end of her life in 2010, her then 2 year old twins gave her another
WHY
. She was faced with the choice of an 80% chance of dying in the next 5 years or having a complete shift of lifestyle for a short period of time. Raising her boys was her WHY to live. She underwent a work up for a double lung Transplant when she had the flu and was less than 25% lung function. My brother remembers her slaving through the different procedures, with nurses and doctors telling her she didn't have to do them that day. She was transplanted 6 weeks after they turned in her work up. She was off oxygen within days, walking the day after, out of the hospital 9 days post op, and running 3 weeks later. She immediately shifted to wanting to carry a child. It was absolutely crazy what she was risking; everything. Yet she saw it as the ultimate sacrifice to bring another child into this world. That child will always know that she risked everything to get him here. Finding out she had stage 4 endometriosis, she pushed on and said to Dave "I just want to try. If it doesn't work, I can live with that. I can't live without at least trying." After 4 attempts at artificial insemination, Charles was born 7 months later.
About one year after Charles was born, Julie was faced with a rare aggressive Post Transplant Lymphoma (1 of 35 transplant patients of all types of organs in the last 18 years to get) and she had to find another
WHY
to live. She did. She fought to be here with her family, both immediate and extended. It has become increasingly important to her to be with her family; to have harmony in her family. She was cancer free after a brutal run of chemotherapy. Now she is faced with the damage that life saving drug regimen did to her transplanted lungs. She is
battling
to save those precious lungs. She has been in and out of the hospital for months now after being declared cancer free due to lung infections and neutropenic issues (little or no immune system due to chemo and anti-rejection drugs). My brother has had to hire help to care for his children while he is at work. Family and neighbors step in and help as much as possible but outside help has been necessary. She has multiple drugs she must take on a daily basis as well as the general costs that come from frequent hospital stays. Please help us raise money to bless this dear family and help make their financial load a little easier to bear despite the physical and emotional battles they have been fighting and continue to fight. Julie's life, and therefore Dave's life, will never be without physical challenges because of her cystic fibrosis, but we can help carry this load by financially easing the burdens that come from terminal medical care.
www.lungsforjulie.com
+ Read More
Lindsay Davis Blackburn
33 months ago
I forgot to comment above. Trent and Carla are our good friends. God bless!
+ Read More
I am sorry to hear about this. It's very hard dealing with Cystic Fibrosis. My son was born with Cystic Fibrosis and I know how difficult it is. I am hoping for the best for your family.
+ Read More