67
8
Julian Seager Baghead Awards Travel Toronto Fest
£1,085
of £2,000 goal
Raised by
65
people in 5 months
Baghead has won an amazing amount of awards (24 so far and is Oscar submitted) and is the most exciting short ive ever worked on! I recently won Best Supporting Actor at The British Horror Film Festival in London and I am totally stoked for what 2019 could bring.
I'm touring with it and trying to attend as many Festivals as I can to support this great project. So far I have been to London, Edinburgh and Atlanta where the film has been very well received.
Now I would love to go to Toronto as it's playing there in January and I love the Canadian film scene!
I've never asked before for help in my 10 years working in the film industry but now I am as i simply cant afford to go. Please can you dig deep and help me realise my dreams. I feel as a unique actor I could do really well in Canada and this is a great opportunity. thanks in advance. Jules xx
Why? Because Baghead has been nominated for Best  Short Film.
Julian Seager resumes are here:
https://www.spotlight.com/0851-7839-5589
https://www.imdb.com/name/nm4788909/
I am swallowing my pride as the film is showing internationally and getting to Canada to represent a film I am truly proud of is beyond the realms of financial possibility. So this is the first time I am asking for crowd funding to support me and fund my trip. 
The costs are looking  in excess of £2000
If you're not able to support me financially, I know that doesn't mean you don't support or encourage me but literally every spare
baghead trailer
 £5, £50 ..£100 will help.
The funds would be used to pay for Return flights to Toronto , the drive to Gatwick, airport parking, (260 miles each way) accommodation, travel whilst in Canada,  cost of attending the award ceremony, travel insurance and any other expenses. Anything else will cover travel to other festivals. The next few we have coming up are New York, Manchester, London and Australia!
Please do what you can to help. I have helped a lot of people in the past working on low paid or no pay films and projects, I have provided film locations, cast movies for projects, location scouted, chaperoned, given people lifts that didn't have transport, helped people record self tapes, learn lines. I even got two broken ribs on the last free project i filmed nd wasn;t covered by insurance!
All of the above and more I have performed because I am helpful and supportive and believe in the pay it forward theory. I am now humbly asking for help and something back. Do something good for someone and something good will happen to you.
Thanks in advance.
Much love xxx
Julian Seager
If you donate £40 I will post a signed photo anywhere worldwide. If you donate £80 then I will donate a signed photo and a signed Blu-Ray of Death Race 4 Beyond Anarchy. This doesn't have a European release date yet so it's a very rare item!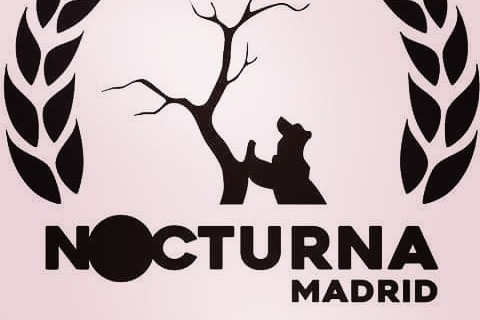 PS we haven't got long so please donate asap. I'm heading to Edinburgh this weekend, then Atlanta, then London. If I receive enough sponsorship then I may go to New York, Manchester and the Australian film festivals to support our amazing project:)
link to trailer below:
https://www.imdb.com/title/tt7938420/reference?mode=desktop&
+ Read More