Prayers for Jourdan
$5,075
of $6,000 goal
Raised by
92
people in 29 months
This little fellow is Jourdan Loyola. His parents are Chelsi and Joe Loyola from Marrero, La. Eight days ago Jourdan came home from his 3rd day of Kindergarten and didn't feel well. His mother took him to an urgent care for medical treatment. He was diagnosed with acute asthmatic bronchitis/right sided pneumonia. He started steroids and antibiotics. As well as breathing treatments and medication to control his fever. He seemed to be making a recovery but 5 days later he became weaker and his fever was constant and not breaking. He was seen at a local ER. The following day he followed up with his pediatrician. That evening he was finally feeling up to eating, as his appetite had been pretty poor. At that point mom noticed he could not lift his right arm to feed himself. It was paralyzed. They rushed him to Children's hospital immediately. After waiting a few hours he seen a doctor and was admitted for observation after the Cat Scan performed was normal. The next morning, a few hours later, he had an MRI done the results showed that there were lesions/damage on his spinal cord. After multiple procedures, blood tests, etc.. He was diagnosed with a rare form of transient myelitis or acute flaccid myelitis. His case is presenting different than others that are sometimes seen. Basically a simple virus rhino entero virus, the virus that causes the common cold caused his immune system to attack his muscles. Aggressive IVIG treatment has been started but there are no signs of improvement yet. Another aggressive treatment will be added to his plan of care. Even if successful, the reversal of the damage done may take months or longer. He will most likely end up with residual effects. He is predominantly right handed and the paralysis has affected the right arm. His neck muscles have also been affected and his respiratory function is slightly depressed. This energetic little firecracker went from being extremely active to disables within hours. His father owns a local AC and heating company and was scheduled to leave to help with the recovery efforts in Baton Rouge prior to this event. At this time neither parent is able to work and provide for themselves or their other 2 children who are being cared for by family members until Jourdan's condition is stabilized. Both Joe and Chelsi are the most giving, generous people you will ever meet. They never ask for help because they are always taking care of others. This is an extremely difficult time in their lives that was unexpected and they were not ready for. As no one ever is. It took a lot of convincing to get them to agree to take part in this Fundraiser as they are usually the ones helping others. Any amount will be helpful. it is beyond appreciated. If you cannot help please continue to pray for Jourdan, his family and the medical team caring for him. God Bless.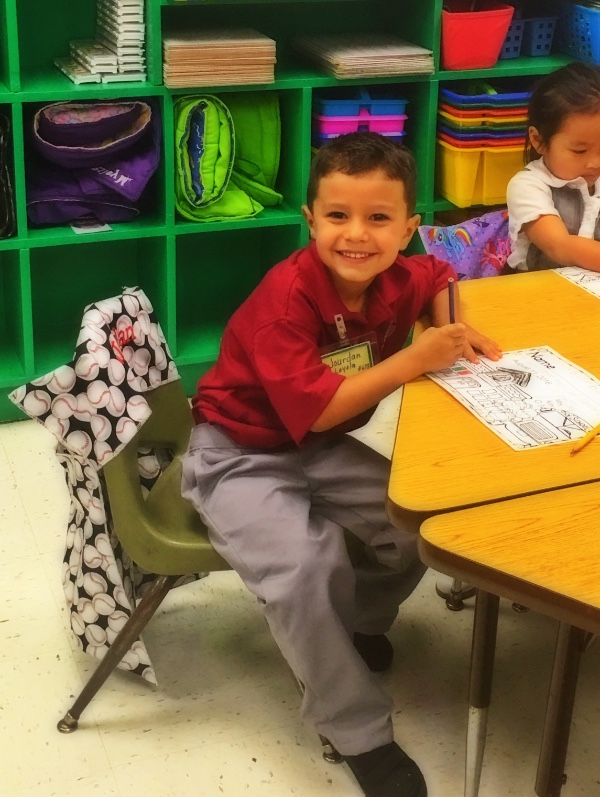 + Read More
Update 1
Posted by Chelsi Michel-Loyola
28 months ago
Share
We are a month into this nightmare and no closer to an answer. I want to personally thank each and everyone who has helped us in any way. Monetary, spiritually, whatever. Thank you thank you and thank you. It's so encouraging so that we can try to focus on Jourdan and Jourdan alone. We have been here a month and have now encountered some new concerns regarding his care. We are now looking into getting him out of this facility and into a better place that can actually help us. We have been trying our best to keep income coming in by working as much as we can. But now it looks as if we are going to have to step back and focus entirely on Jourdan. I will share my story soon on Jourdan's page to fill you in on our thoughts and concerns, but it has been very hard finding time to get everything done that's needs to be done. Any help is more than appreciated. God bless! You can also find ways to help on Jourdan's page if you cannot contribute. We have never been so helpless. Too much time has been wasted and now it's time for justice.
+ Read More