Join Matt's Journey
$62,518
of $150k goal
Raised by
301
people in 5 months
The day in July 2015 when I was diagnosed with brain cancer is etched in my memory. 
One of the most feared forms of cancer, brain cancer kills more children in Australia than any other disease and more people under 40 than any other cancer. 
"Realize deeply that the present moment is all you ever have."
Eckhart Tolle
After a brain biopsy and brain cancer diagnosis my life changed forever. Numerous doctors told me I was going to die and there's nothing that could be done. They told me the average life expectancy was 7-8 years and that I should enjoy what time was left.
But when I looked at my children, I knew I had to fight, to never give up. I don't accept there's nothing that can be done so I remain positive and hopeful, exploring options and enjoying every moment I have. 
There's nothing more important to me than my four beautiful children, so time with them is my number one priority.
To read more on my journey see below, BUT you can help me now. I am raising funds to save my life... with a range of treatments including but not limited to ground-breaking antineoplaston treatment at the Burzynski Clinic in Houston, Texas in the US.
To Join Matt's Journey,
click here
.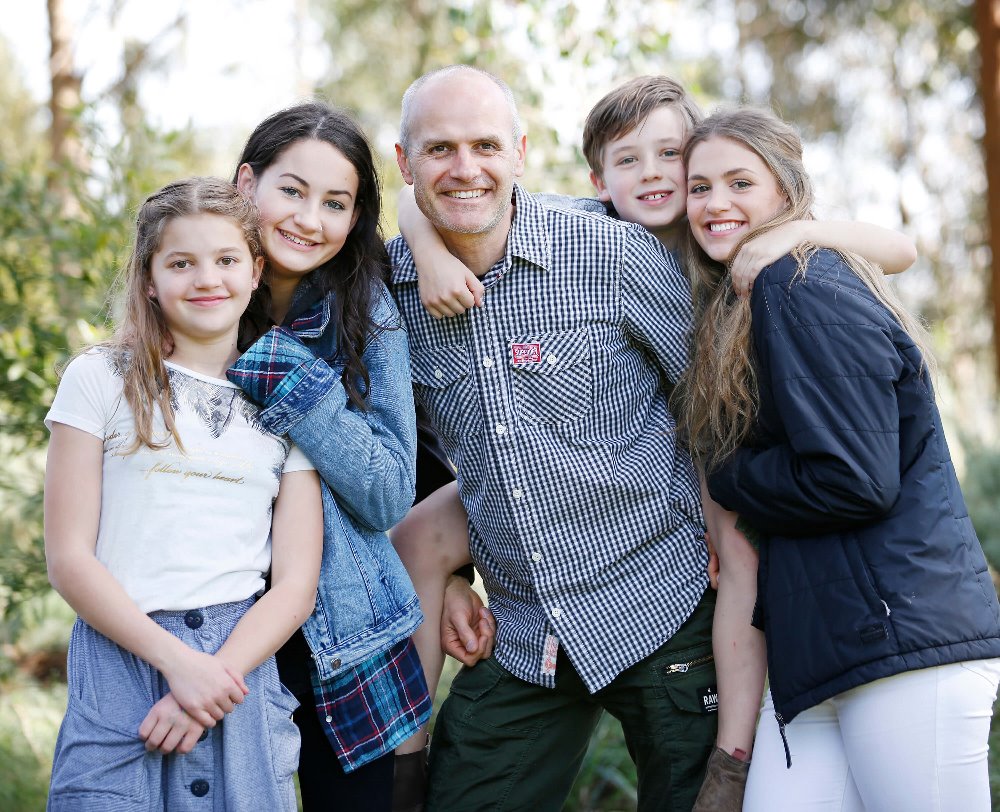 Niamh (11), Maya (15), Matt, Dash (9) and Jasmine (17)
Burzynski Clinic treatment
Dr Stainislaw Burzynski of the Burzynski Clinic in Houston Texas in the US has developed an antineoplaston treatment, which uses naturally occurring peptides and amino-acids to activate tumour suppressor genes that prevent cancer and turn off oncogenes that force cancer cell division. 
Antineoplastons are naturally occurring peptides demonstrating ability to re-program a cancer cell without destroying normal cells. Due to their low-toxicity and anti-cancer activity, it represents a revolutionary avenue in cancer treatment. 
Dr Burzynski has a high success rate for brain cancer – but the treatment is also very expensive. If you'd like to find out more see What will the money be spent on? below. 
Life affirming, death defying
After brain biopsy surgery and being diagnosed with a grade II astrocytoma diffuse brain tumour in July 2015, I quickly went about understanding treatment options. I researched options around the world and have consulted leading doctors and medical experts in the field in Melbourne and Sydney.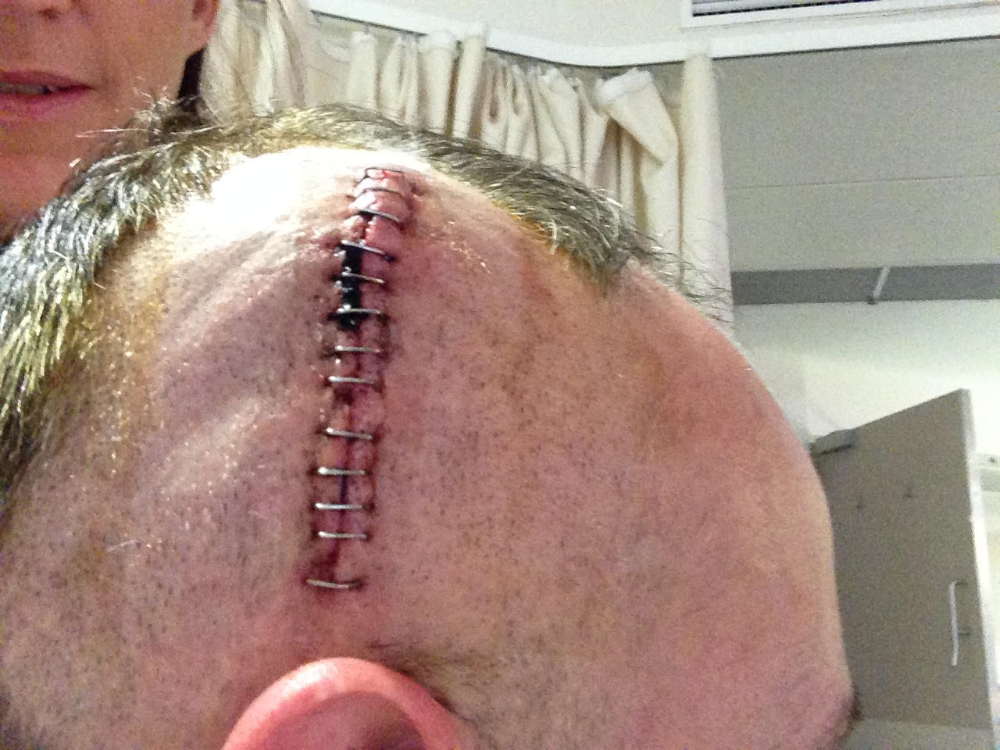 After Matt's brain biopsy surgery
As part of the prevailing medical establishment, doctors provide little hope and no real solutions... with any cancer they have three options (as they see it) surgery, radiotherapy and chemotherapy. From their own assessment, none provide solutions for me and essentially would only be a palliative treatment.
Yet somehow, in the face of a dismal prognosis, I remain up-beat and hopeful. I am determined to look for new options on a whole range of fronts.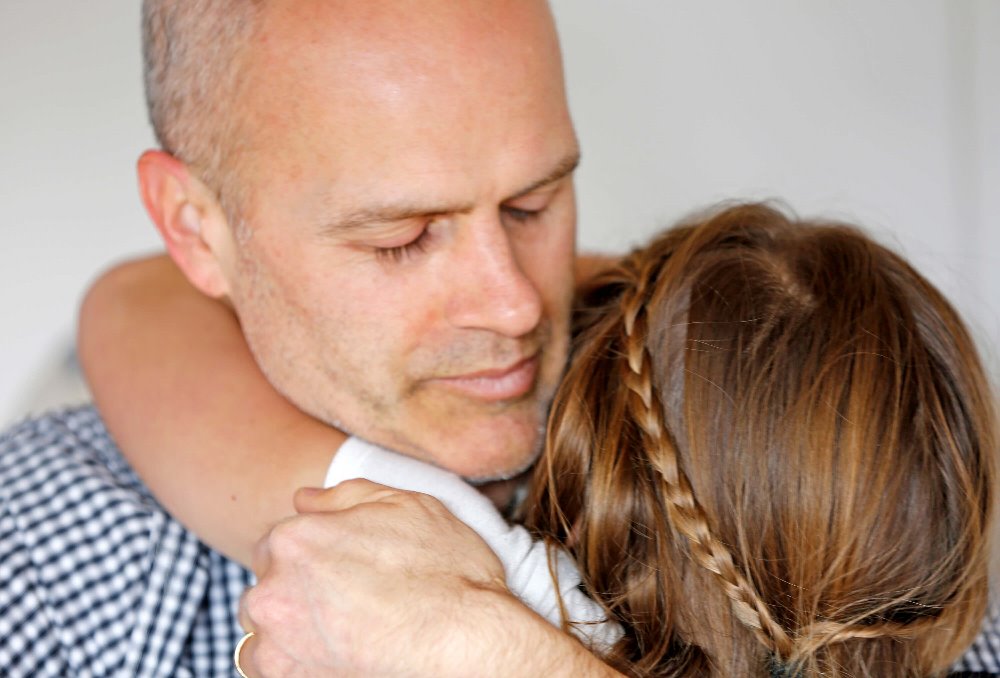 Matt and Niamh
I've taken this on as a life affirming challenge, a chance to extend myself and take on what may well be the biggest challenge I will ever face. I've chosen to challenge and change myself. I can genuinely say that, I am a very different person than I was just a short time ago. It hasn't been without pain, heartache and loss but it's also been a time of significant personal growth, awareness and a time of amazing discoveries.
As you might imagine, I've faced some pretty dark days, but I've also found a whole new fascinating way of looking at life. I've done a lot of research, a lot of reading! I'm essentially working to heal myself (naturally) following the research, principles and factors that can lead to radical remission.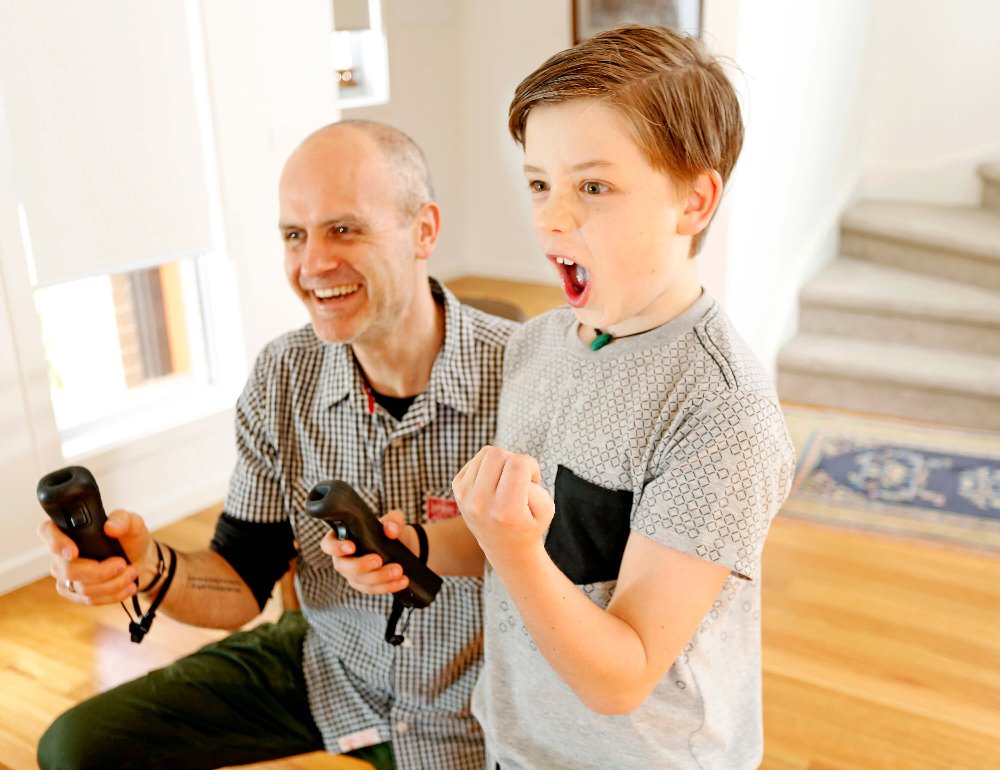 Matt and Dash (playing Wii U)
My journey since diagnosis has seen many life-altering changes, including meditation/mindfulness, removing stress, dietary changes (organic/veg) with large amounts of juicing as well as emotional healing and spiritual exploration. Key other areas have included targeted supplements, recognising the significant link between mind and body, getting good support and maintaining exercise, including picking off half marathons and other physical challenges.
In terms of my natural treatment, I am following numerous natural-based methodologies based in the immunological/metabolic side of things as well as specific protocols including Essiac, Ribraxx and Laetrile (B17). All of my work has been supported by expert health advisors.
There's a wide range of things that bring joy in my life, none more so than spending time with my beautiful children that each in their own unique way are a source of positive and encouraging energy.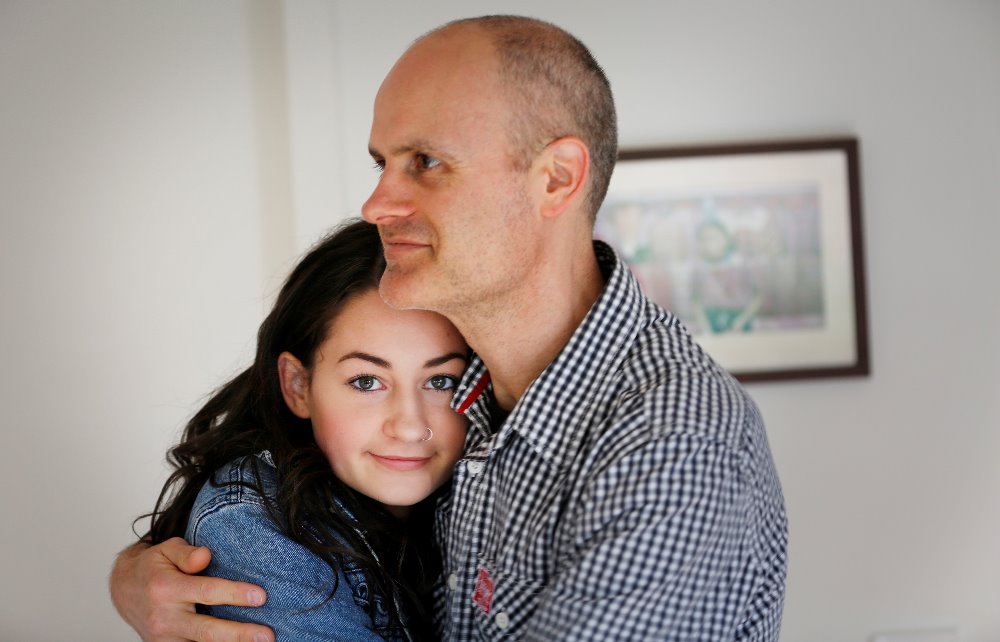 Maya and Matt
I remain positive, up-beat and enthusiastic about the future and will take each new challenge as it comes recognising that the present moment is all we ever have.
What will the money be spent on?
As you can imagine, my family and I have already spent a great deal on the initial brain biopsy surgery, medical and broader integrative medicine consultations, supplements and natural-based, immunological/ metabolic treatment protocols. I do have private health insurance but it is surprising how much it doesn't cover! 

Matt, Jasmine and Maya
By asking many to give a little, I hope to continue my focus on healing naturally and to gain access to treatments that I believe may hold the key to curing this cancer. 
There are a range of costs associated with my campaign to get well including but not limited to the option of the antineoplaston treatment at the Burzynski Clinic in Houston Texas in the US. 
The treatment in the US uses antineoplastons which are naturally occurring peptides demonstrating an ability to re-program a cancer cell without destroying normal cells. They are components of a complex biochemical defense system that controls cancer in the human body and are reproduced synthetically by the Burzynski Clinic for medicinal use.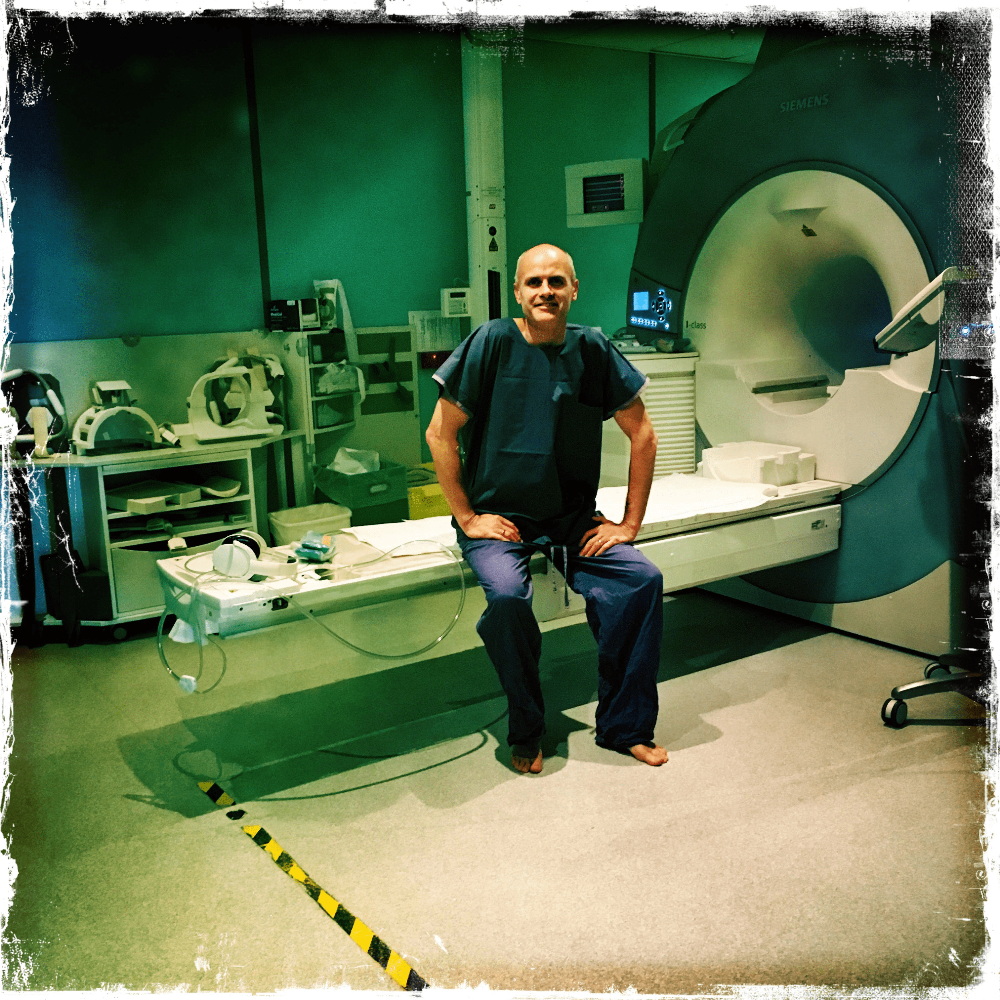 Matt about to have (another) MRI
The Burzynski Clinic uses personalised targeted therapy based on what stimulates a particular cancer and: 
-
employs the most up-to-date technology to help identify the genes (targets) that are helping grow and sustain the cancer through sophisticated blood tests and cancerous tissue testing.
-
based on the extensive testing results, develops a combination of FDA-approved targeted medications which will work to destroy the identified targets; thereby selectively destroying what is activating and sustaining the cancer. 
There are significant costs associated with the targeted (
not
one-size-fits-all) approach. There are also substantial costs for me to travel and stay (as an outpatient) in the US on multiple occasions over the course of the treatment.
Initial calculations estimate that the costs to start this treatment are in the order of $30,000 and depending on the course of treatment, medications and case management could see costs in the order of $20,000 to $40,000 per month. To learn more about Dr Burzynski's amazing campaign to save lives
click here
.
Now, you can join me in this journey of healing by supporting my work to get well and help fund potentially life-saving treatments.
If you look, as I do, into the eyes of Jasmine, Maya, Niamh and Dash, you'll see why I can't give up. I will remain positive and hopeful, exploring options and enjoying every moment... please join my journey. 
Thank from the bottom of my heart! x
To Join Matt's Journey,
click here
.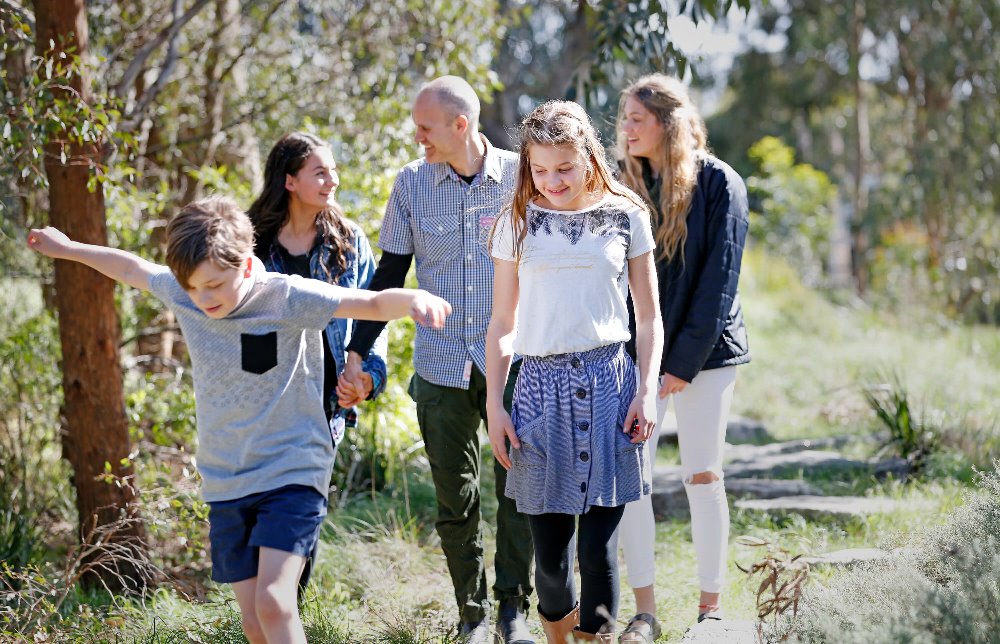 Dash, Maya, Matt, Niamh and Jasmine
To connect with Matt and follow progress...-
To friend Matt on Facebook,
click here
.
-
To follow Matt on Twitter,
click here
.
-
To follow Matt in Instagram,
click here
.
#joinmattsjourney
Please share, publicise and promote this story as widely as possible - one way is to promote the link
gofundme.com/joinmattsjourney
and to use this social media tile, below.

Can I make a direct donation (outside this GoFundMe platform)?
Yes, you can Join Matt's Journey by making a direct donation to Matt's dedicated medical treatment account. If you would like to do this please make contact.
Can I support you in other ways?
Yes, you can. The best way is to share, publicise and promote this story, so tell your family, friends and colleagues! I have received numerous offers of support in the form of accommodation, prizes, vouchers, give-aways etc that could be auctioned in some way. This will be explored further as we build the campaign. If you would like to offer something please make contact.
Thank you!
Thank you to the wide range of people and businesses that have already supported me and this campaign. Thank you, thank you, thank you!!!
+ Read More
Be the first to leave a comment on this campaign.