The Joan Geraci Scholarship Fund
$1,980
of $5,000 goal
Raised by
21
people in 37 months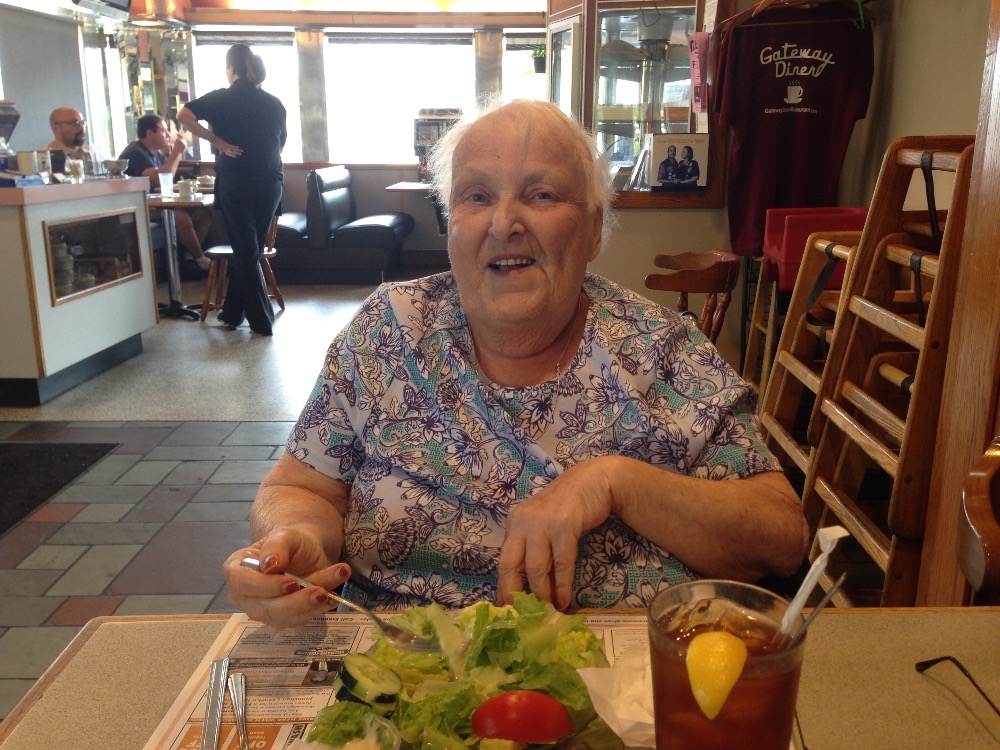 Update 10-27-15: Some people have kindly informed me that they've received error messages in attempting to donate to my mother's scholarship via this page. I've alerted GoFundMe and they're working now to remedy this. I'd be very grateful if you'd please email at ron@rongeraci.com if you encounter any technical problems.
Thank you,
Ron
Ron Geraci
ron@rongeraci.com
_____________________________________________
Our dear, beautiful mother, Joan Geraci, passed away this past Sunday afternoon, August 16, after fighting lung cancer. She was 81. 
Everyone who knew and loved Joan knew she was an incredible human being. We, her four grown children, are heartbroken that she has left us, and we are trying to just get through each new hour without her gentle eyes and warm smile as best we can. She was the life and light of our family and her leaving has left a void that hurts unbearably. We want to honor her.
This is why we are creating a scholarship in Joan's name for both prospective and current bachelors and masters students in the School of Social Work at Rutgers University in Camden and New Brunswick, New Jersey. 
Rutgers is Joan's alma mater, and she was a most non-traditional student. She enrolled in college when she was 58. 
We've created the
Joan Geraci Memorial Scholarship
 so other wonderful human beings like Joan can fulfill their dream of becoming a social worker...without waiting 35 years to do so.
Joan's story
Joan has always inspired us. Having stopped her education at the eighth grade in Mt. Ephraim, New Jersey, Joan began working to support herself in Philadelphia in her teens and married her husband, Samuel, in 1954 when she was just 19. They soon settled in Bellmawr, NJ.  After watching John F. Kennedy make a speech about volunteering in the early 1960s, Joan decided she wanted to be a social worker. But it was not to be, for more than three decades.
After raising four children and while caring for her husband Sam during a long illness (he passed away on Christmas Day in 1997, a few months before their 43rd anniversary), Joan  started college to become a social worker at age 58. She soon earned her bachelors and masters in social work at Rutgers University in Camden in her early 60s.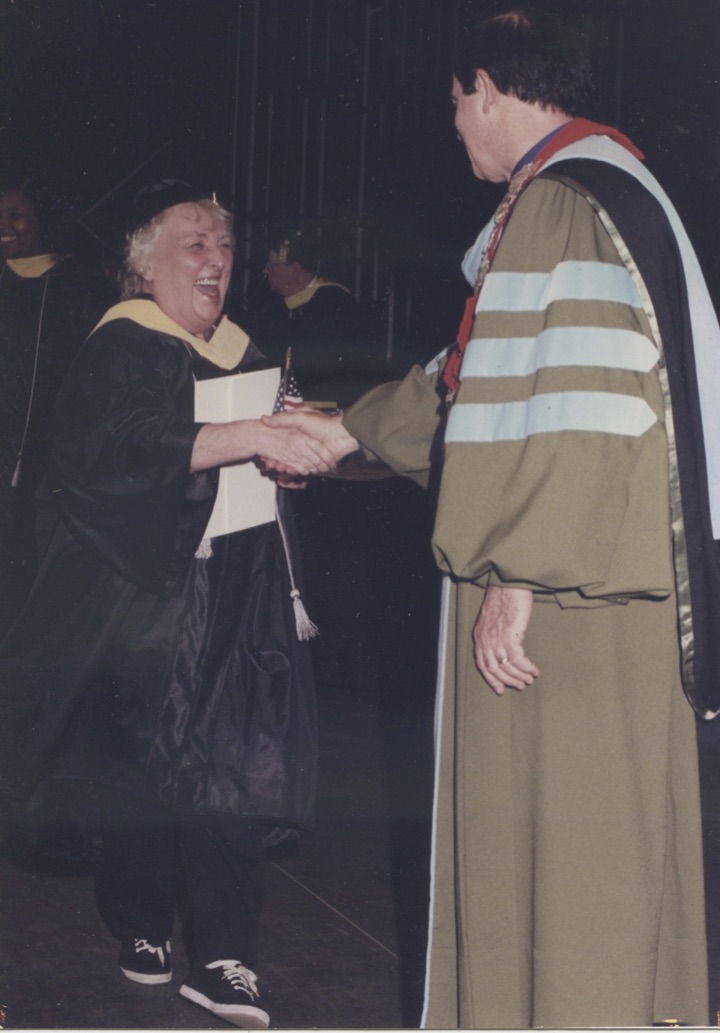 Joan then had a successful career as a social worker, working with juvenile sex offenders, incarcerated youths, displaced children and troubled families throughout Camden County. She has many "success stories" who have better lives today due to their regular sessions with "Miss Joan" -- most poignantly  a little child named Brittany who mom helped escape a very troubling life in foster care. Joan considered little Brittany to be her most special "success story," and though she was not allowed to contact Brittany after she left mom's oversight at age 8, mom thought of her often. Brittany would now  be in her late teens, and is one of many children and adults who remember the caring, patient, tireless woman who became her friend and protector and port in a storm in an unkind world.
When Joan stopped working full-time in social work in her mid 70s, she still continued helping many people end addictions, leave abusive relationships and find resources to care for needy or sick loved ones. Most passionately, she encouraged--championed--anyone who wanted to further their education. She helped many young and older people enroll in community colleges, trade schools, four-year universities and masters programs. 
We've created this scholarship so that Joan might continue to touch lives in this way. 
We approached mom with the idea of this scholarship for students majoring in social work just a few days before she passed away. She liked it very much. When asked whether the scholarship should focus on non-traditional students aged 35 and older, or be available to all students, her answer was clear even though her voice was quite weak. "Open to everyone," she said. 
Each year, the Joan Geraci Memorial Scholarship will help a promising, passionate student at the Rutgers University School of Social Work in Camden or New Brunswick earn their BSW or MSW with a little less burden.  Joan struggled financially to complete her college education in her late 50s and 60s. She couldn't afford books and had to borrow teacher's editions and photocopies. It took her many years to pay off her loans. Through her scholarship, we hope to help students seeking a career dedicated to helping others struggle just a little less than she did in the years they spend earning their degrees. 
The yearly scholarship will start at $4000 and will grow over time, as the Fund grows. Joan's family will work with Rutgers University to award it to a deserving student each year. We plan to award the first scholarship in the fall of 2016. 
If you knew Joan, you know there is so much more to say here. (We are talking a woman so indefatigable, she once found a way to phone the baseball manager of the Dodgers, Tommy Lasorda, in the dugout during a live game to request a signed photo of 1960s-era pitcher Sandy Koufax for her youngest son. It arrived by FedEx the next day.)
If you didn't know Joan personally, we'd love to tell you more about her. She is our hero. Even though mom has been taken from us, her love and compassion and courage remain as vivid as ever in our lives.
Thank you for considering making a donation, from the bottom of our hearts.
Sincerely,
The Geraci Family
c/o Ron Geraci
ron@rongeraci.com

+ Read More
Be the first to leave a comment on this campaign.