Send Scammed Family to Disneyland!!
$2,790
of $2,500 goal
Raised by
30
people in 50 months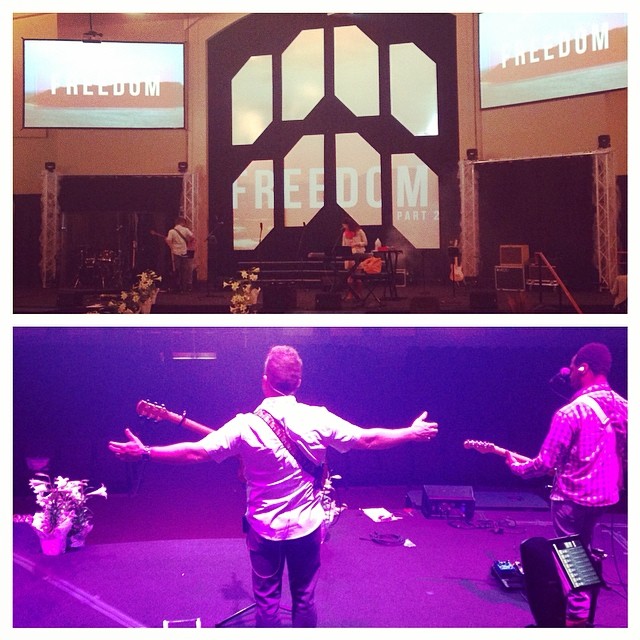 In this picture is my boss and one of my best friends. Michael Sweet is the Lead Worship Pastor for our church The Rock in Castle Rock, CO. His family and his wife's sister's family, The Newells, traveled to CA. to take their children to Disneyland for a Christmas present. Unfortunately, after 13 years of using Craigslist for tickets of all sorts, Michael was scammed and lost not only the Disneyland tickets but the money. This man gives of himself to our church unendingly. His family sacrifices having their father around on any special occasions as he serves our church unselfishly. Please consider any amount that you could donate to send this family to Disneyland. I cannot imagine the disappointment the 8 children feel being in CA and not able to go to Disneyland as promised and the helplessness of the parents. This is a very time sensitive request as the family will not be in CA. for long.
Thank you and may God bless your generosity!
+ Read More
Just wanted to say that my family and I are so blessed and honored to receive such a blessing from so many amazing people. So much love and compassion expressed from our little scam incident in SoCal. Wanted to give a big thank you to all that helped the Newell's and the Sweets make it to meet Mickey. I think what has been so amazing is that even before the funds were raised our whole party had a peace that Our God would prevail. I also believe that the man that scammed us will come to know The Lord someday. Thank you all again for your generosity... It's been such a testimony to my kids.
+ Read More
Well we made it home, and I just wanted to take a moment to express our deepest thanks and gratitude to all of you who made it possible for us to still go to Disneyland after being scammed! Me and my family, and by my family, I mean my extended family too (The Newells) are so overwhelmed by your generosity and love. You truly made a difference in our lives to start off this new year! I was overcome by tears when reading the short encouraging words from those of you that donated. A special thanks to Lana Wagner and Pam Scappatura, for setting up the fund and spear heading the fundraiser. Again, words cannot express how much you blessed us! One special story that came out of this, was that of little Knox Gauntt son of Christine-Derek Gauntt. When he heard of our situation, he ran up to his piggy bank and pulled out $5 which was everything he had, and brought it down to his mom and said, "I want to help the Sweet's go to Disneyland". Knox, that meant so much to us!! You brought tears to all of our faces when we heard that. You are awesome, little man! We love you all, and hope one day we can return the blessing!
+ Read More