An End to Female Genital Mutilation
$1,978
of $2,000 goal
Raised by
12
people in 39 months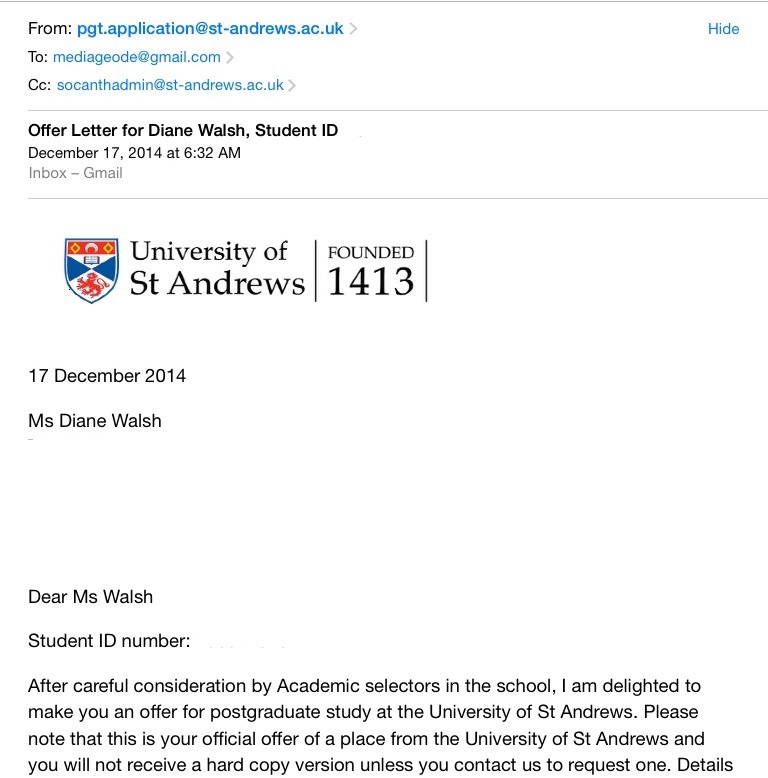 An End to Female Genital Mutilation -
A PhD study that matters  
International migration, and the import of Female Genital Mutilation practices to Western countries, has propelled the need for the UK, Europe, Australia, the U.S. and Canada to confront the heinous practice of FGM.
To be graphically clear, FGM is the practice of mutilating young girls. Adults hack and irreparably mutilate the genitalia of young girls. These are horrible crimes that are very difficult to imagine, let alone confront.
In countries which welcome and enjoy the benefits of migration and integration, the practice of FGM is too often also introduced into Western society. 
Because FGM in modern societies, as a practice and a crime, has been poorly defined and under-exposed, proliferation has occurred 'below the radar'. There has been little ability or incentive to publicize or prosecute the frequent movement of young girls for the sole purpose of mutilating them.
Publicizing such horror is a thankless task and the messengers are often vilified and sidelined, thus perpetuating FGM practices.
In offering an opportunity and forum for advanced research into Female Genital Mutilation at PhD level, St Andrews University does not shrink from the difficulties attached to research of this nature.
I am honoured to have been accepted into the St. Andrew's research family, especially given the sensitivity of my research subject.
In my work around FGM abolition over the past 8 years at UN levels in New York and Geneva, and my involvement in encouraging integration of anti FGM efforts internationally, I've seen directives and mandates censoring and criminalizing FGM practices. See #ENDFGM and #GAFGM on twitter. Also a UN Special magazine article - one of many articles I've been able to publish
https://indydianewalsh.files.wordpress.com/2014/05/un-special-article-by-diane-walsh-foreign-correspondent-fpa-london.pdf
UN Special website
http://www.unspecial.org/2013/02/change-the-fate-of-girls-it
's-in-our-hands/
Volunteers to end FGM have seen successes. All too often these successes have further inspired those who would continue or enable mutilation practices, to misrepresent the work of those working to eradicate the practice.
It's a perverse conundrum for anti FGM campaigners. Advanced research is needed to discover effective ways of acquiring strong public understanding of the problem and its scale without such publicity being used to undermine the eradication purpose.
Campaigners are almost entirely volunteers. My work has been almost entirely unfunded.
It's now time to match St. Andrew's brave offer with proper research funding.
So, to those whose understanding of FGM practices is already enlightened, I respectfully ask for your financial support which will enable this unique opportunity to add to the international efforts to spare so many millions of young girls from mutilations that bring pain and misery to them, thus normalizing a barbaric and criminal practice.
 Anti-FGM leadership at a university with this level of prestige can have a marked positive global influence. Coupled with the 2012 United Nations resolution to end FGM in one generation, it is in this historically pivotal area that I can and will make a useful contribution. Please consider pledging your support.
Time is of the essence.
It is not me as an individual that you would be helping - it is about what you would be doing for girls and women in harm's way - joining together to fight FGM on a global scale. In a global village it is only through an international federated effort that female genital mutilation will be successfully stopped and it is with this objective that I am asking for your financial support.
Remember:
If current trends aren't stopped, as many as 30 million girls are at-risk of being mutilated. Internationally more than 130 million girls and women have already undergone FGM in 29 countries in Africa. However less frequently cited are (Egypt), countries in the Middle East,  Asia (Indonesia), the Caribbean (Jamaica)...
Please always feel welcome to contact me with any questions.
Diane Walsh, MA
@dwalshmedia
+ Read More
Be the first to leave a comment on this campaign.