In Memory of George Emerson Stone
$2,323
of $10k goal
Raised by
36
people in 4 days
Dad never wanted us to fuss over his body or his death. When we were kids, he used to tell Emerson and I that he was going to donate his body to science, or, when he was ready to die, he would walk deep into the woods, lay down and die. When he would mention this, I could sense the sadness that would come along with his death. No one wants to imagine their parent dying. 

As Dad grew older, and the times I saw him became less frequent and further apart, he would reassure me that he was going to live until he was 120, and that we still had time to be in one another's lives again. Despite the irrationality of this idea, I believed him. But, last year around this time, his best friend and caregiver, Aida, advised I visit, and to visit soon. Dad wanted to meet his grandson, and there was no denying that despite Dad's 120 year promise, the fact is we never know what the future holds. 

We made the 2,000 mile trek in our vintage motorhome. It was the second time my husband and I made the trip to El Paso in that beast; our son's first. It felt like a reckless adventure at times with our baby in tow, and I oftentimes wondered as we barreled down stretches of deserted roads, "Why couldn't we be a normal family; fly out and rent a hotel room?" Of course, where's the fun in "normal"?

But by the end of the two month trip (yes, two months. It's a long story, but let's just say, we decided to take the scenic route), I was glad that we chose to take our motorhome. Our experiences on that trip harbor my favorite memories to date.  It strengthened our family as we came to know one another extremely well in the 120 square feet of steel and aluminum on wheels; just us three, and our two chihuahuas.

The day we left Dad, I hugged him; pulled him close. I could feel the bones of his jaw underneath his soft white beard. He was frail. I understood it might be the last time I saw him alive, and sadly, it was. Still, I recently daydreamt of one more trip to see him. He could no longer hear me on the telephone, and his eyesight had become poor; he could no longer read or write. 

I investigated airfare as we could not afford to take time to make the trip by motorhome again. We began to budget the cost, but the daydream came too late.  A week later he was gone.

In the midst of trying to find solace, we are faced with having to come up with money for our trip to El Paso, and funds to have Dad's remains cremated. We would also like to hold a small service in celebration of his life. We understand that these things held very little importance to Dad; "the body is just a vessel," is what he used to say. But for those he left behind, we feel  traveling to be near Aida, Sofia and Tito, his caregivers, and his dear friend Marie at this time, all who have become family to us, is important. We want to greive together with them and to be able to hold one another and remember Dad together. We want to send his spirit off in a way that represents his life: beautiful and meanful. He dedicated his life to serving others and he never asked for anything in return, and we wish to celebrate that together.

If you can help, I've listed the expenses below in the order of their priority. Sunset Funeral Home has agreed to hold Dad's remains until we come up with $1000 for cremation and we will be charged daily for his stay. We hope to come into funding as soon as possible so we can move forward, and not have to pay too much for them keeping him. From there, we'll figure out the rest.

Shalom, shalom. Thank you, thank you, thank you.

Anna Stone (George Stone's daughter)

-Cremation: $1000

-Ceremony: $300

-Assistance for Aida and Sofia, who selflessly cared for Dad full time for the past 3 years. They will not be able to afford the home they cared for Dad in any longer and will have to move. I would like for them to have at least 3 months rent so that they have time to get back on their feet, mourn, take care of themselves and find another home: $6000

-3 airline tickets from Milwaukee, WI to El Paso: $1500

-1 airline ticket from Oakland, CA to El Paso: $500

-4 night hotel stay for his kids and grandchild: $600

-Excess funds will be used to scatter Dad's ashes someplace special. We know he had a number of places in this world that he held dear to his heart. Some that come to my mind are Cloudcroft, New Mexico, Missoula Montana, Alaska (he always thought he'd visit there someday). I'm sure Aida knows of more places as well, but even if we don't recieve the funds to do so, he so dearly loved dusty El Paso, and I'm sure he'd be fine with us scattering his ashes in the desert mountains somewhere there.
+ Read More
Share now to help this campaign
 134 shares on Facebook
Update 1
Posted by Anna Stone
3 days ago
Share
Thanks to all of you dear friends, you covered the cost of cremation and Dad's memorial service. The words "thank you" feel bland against the immense gratitude I feel for your thoughtfulness and generosity.

I understand our financial goals are lofty. When I opened the campaign yesterday, I tried to channel Dad's belief system in the abundance of the Universe, which has never been an easy belief for me to harbor.

I was gifted a healing session from a friend just last week. At the end of the session, I dug through my purse to find the money to pay, resistant to accept the generous gift being given to me. The energy worker demanded me to stop. "Feel worthy, learn to receive and in return, Spirit will continue to give freely." The timing of this lesson seems obvious now.

And so I give thanks. I open my heart to receive. And in the nature of life and flow, I hope to return the same love and light to wherever it is needed most. Thank you for the opportunity to know you and receive your blessings.

If you find it appropriate, please consider sharing my campaign with others.

Yours truly-

Anna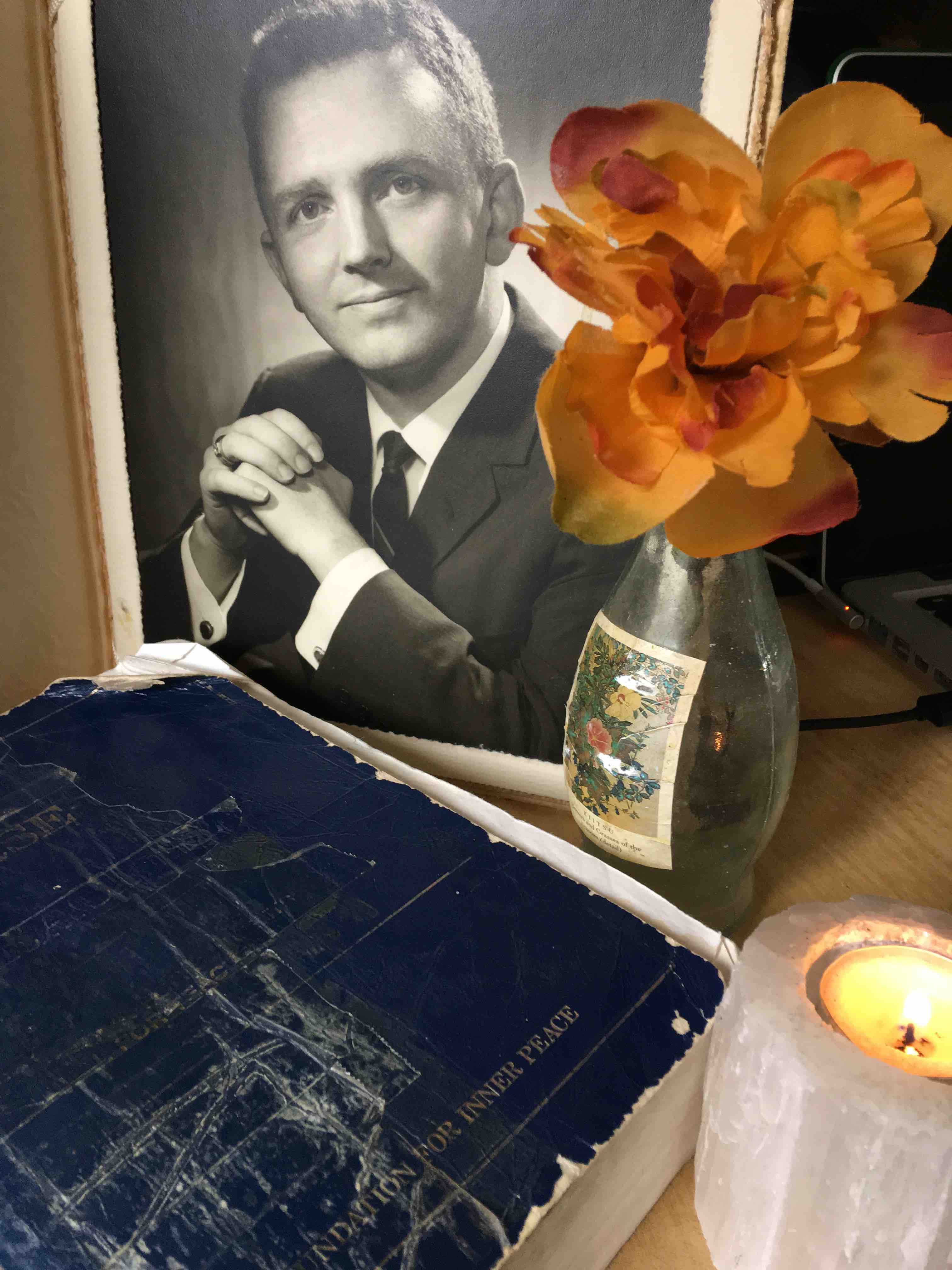 + Read More
Help spread the word!
 134 shares on Facebook
Be the first to leave a comment on this campaign.