Re Occupy The Yippie Museum
$715
of $50,000 goal
Raised by
18
people in 50 months
HELP US RAISE THE FUNDS WE NEED TO KEEP OUR HISTORIC HOME!  View clips from "History Of The Yippie Museum, #9 Bleecker Street documentary,  below.


For over four decades, #9 Bleecker Street has been the headquarters of American and even international counterculture. It is the official home of the Yippies, (Youth International Party)
a group of late 60's activist pranksters initiated by the legendary Abbie Hoffman working to create positive social change by mocking and subverting the establishment.
Notables such as 
Allen Ginsberg, Paul Krassner, John Sinclair, Phil Ochs,  William Kuntzler, Tom Forcade, Dhoruba Bin Wahad, Bob Fass, Comedians Randy Credico,   Rosanne Barr, 
Penny Arcade
and many others have used the historic location to rally support for a number of social, environmental and political causes.
In 2006, the space was converted into 
The Yippie! Museum and Cafe.
a space devoted to preserving the history of American activism and providing a location where young activists can mobilize - such as the Occupy Wall Street movement who used it to stage meetings and hold fundraisers.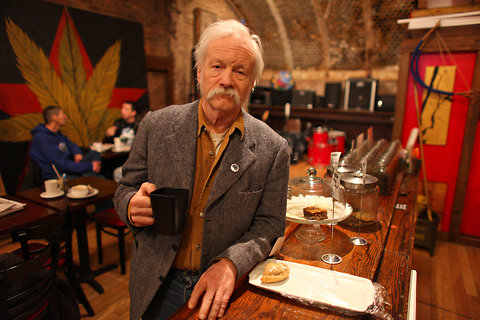 "Uncle" Dana Beal at the Yippie! Museum.
In late 2013, the Yippie! Museum was snatched away by unscrupulous real estate developers who specialize in gentrification.  They used deceptive and outright illegal tactics to take possession of the space and shut it down, robbing the national activist community and the world of a vital one-of-a-kind resource and historic location. 
We are asking for ALL who read this message to join our crusade to Re-Occupy The Yippie! Museum by making a donation!
Nothing is too small or too large!  
Anything you donate will aid us! 
For example ...
we need funds to pay our legal bills, maintain the museum's objets d' art, artifacts and documents -- including irreplaceable Yippie! archives,
videos, films and classic 60's through 21st century demonstration posters that heath the history of the movement that changed the world!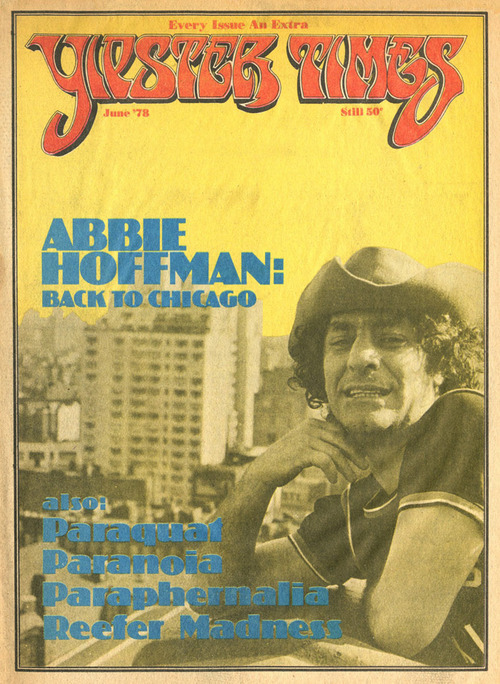 Yipster Times Magazine.
Many of the current reforms in drug policy can be credited to the work that took place at #9 Bleecker Street including
marijuana smoke-ins, needle exchange, the Global Marijuana March,
  and the 
Ibogaine movement
(an African rainforest plant extract that can cure drug addiction) all have their roots at this location.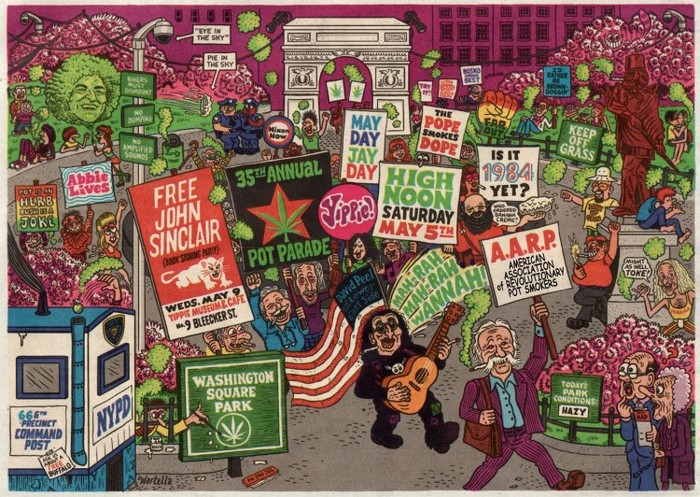 Village Voice Marijuana March Cartoon with Dana Beal leading the way!
Dana Beal and "pieman" Aron Kay in "Death Penalty For Pot" music video.
In addition, it was also a center for social change. 
The Rock Against Racism concerts
in the 80's -90's featuring groups such as the
Fugees,
Fishbone,
In Living Color
and many more were planned at #9.  Phone phreaking and hacker underground originated at 9 Bleecker in the '70's, as did anti-apartheid in the 80's and anti-war protests up to Iraq and the Drug War today!  When Occupy Wall Street was evicted from Zuccoti Park, we  regrouped at #9!  We are determined to not let it slip away.  Take a tour of the Yippie! Museum. (view the youtube clip below)
The Yippie! Museum/#9 Bleecker Street is a vital part of our history that must be preserved. 

Yippie Museum At Night!
"For what it's worth" we're going to fight like hell to preserve it.  Please help us to achieve our goal and take our space back!
Help us to continue the 2nd American Revolution ...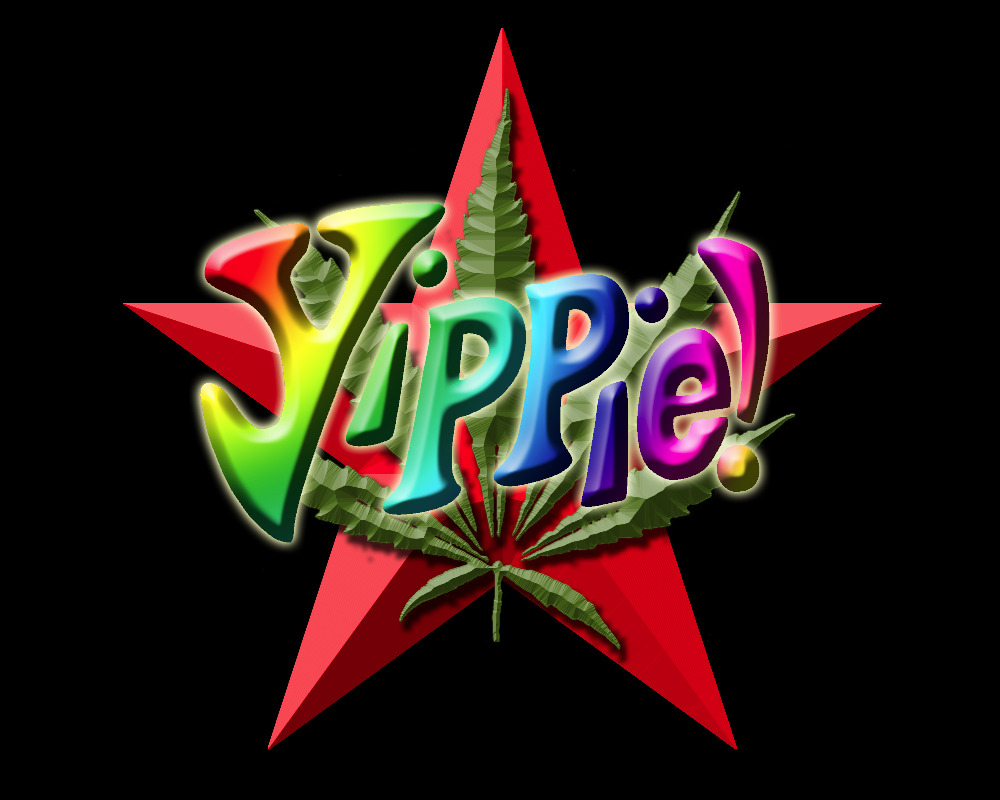 + Read More
Due to a glitch the donations window for this go-fund-me account was shut down for the last 10 days. Now you can donate. Unfortunately, due to mistakes that were made in 2013, I probably have to pay a little tax on this, but I will do that out of my anemic savings so that every cent you donate will go to the cause. Or maybe we can get our 501 C3 back up and have it apply retro-actively. Thank you for your patience.
+ Read More
Update 1
Posted by Dana Beal
50 months ago
Share
High! It's Dana. We're starting our drive to Re-Occupy the Yippie! Museum and generate a Reality TV show tomorrow, Wednesday, December 3rd, 2014 -- a date that will live in parody, heresy, comedy, satire and subversive politics! Buy your ticket here. Contribute to the Greatest Show on Earth, Join in and Enjoy!
+ Read More
Read a Previous Update