28
2
HOPE FOR DIANE'S CANCER BATTLE
$6,445
of $4,000 goal
Raised by
31
people in 5 months
Diane, age 52, a wonderful wife, mother, grandmother, sister and friend is battling breast cancer. Inflammatory breast cancer (IBC)
is a rare and aggressive form of breast cancer.
According to the American Cancer Society, about 1% of all breast cancer cases in the United States are inflammatory breast cancers. ... IBC tends to grow and spread quickly, with symptoms worsening within days or even hours.
In September 2017 Diane discovered a small lump, the biopsy procedure alone caused it to increase in size at a very fast rate. It grew almost overnight to 11cm. Diane's original diagnosis was Stage 3 (IBC). It was upon getting her biopsy results that bad news became even more complex, test results:  Triple Negative Breast Cancer.  Both of these cancers are more aggressive, difficult to treat, and are more likely to spread. 
During her first 5 months of chemo there was shrinkage of the mass, it went from 11cm to 7cm. After a break and reassessment, two new types of chemo were implemented. The 7cm tumor increase in size to that of a small melon; imagine a cantaloupe. This was extremely painful to deal with. It was now discovered that the tumor was chemo resistant.
Doctors now opted for a 6 week, twice a day radiation treatment plan.  Diane was able to accomplish 47/60.  Due to burns,open sores, and rashes Diane has opted to stop. Recent testing confirmed the cancer has metastasized to her lungs putting her in Stage 4.  Doctors also reported that the tumor is inoperable due to size and depth.  The cancer has spread despite all of the treatments she already went through.
Our goal to try and help her is in the following, there is a thorough test that is not well known, it is called the
R.G.C.C. test
. This blood test analyzes circulating tumor cells and cancer stem cells through targeted test results. Over the past nine years, more than 300 physicians worldwide have utilized the R.G.C.C. personalized cancer care analysis with their patients and have seen tremendous strides in cancer survival.  These tests are designed to assess which types of cancer treatments will be most effective for a specific person and type of cancer. The TU Profile extracts will show exactly the natural treatments that will work best for her type.
The focus and goal right now is to find a natural treatment that will heal and help give her quality of life. The sooner she can get this test, the sooner she can start treatment.  Insurance does not cover this test. It is very expensive and we all need some help in making this happen.  
I ask that you please share Diane's story. Thank you in advance for every kind message, encouraging word, your prayers and monetary donations. They are all greatly appreciated; updates regarding her fight will continue to be sent as they come in.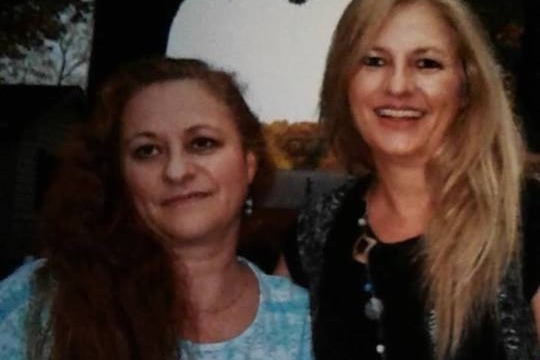 + Read More
Update 2
4 months ago
Share
Diane went last Tuesday , July 24th to the doctors office in Mansfield, called the Get Well Center.
She had her bloodwork done for the RGCC test, that test alone is $2900. The doctor also went over lifestyle changes she needed to make including an organic Vegan style diet until her results come back. She has also started juicing also with organic vegetables. She is still accepting donations to put towards all the organic foods she is buying at this time. Once the results come back they will then know what protocol will be the most effective for her cancer. More updates to come.
+ Read More
Update 1
5 months ago
Share
Diane is very encouraged by this new testing plan and is so appreciative for all the donations so far. She is going to look into scheduling an appointment this week in Mansfield Ohio at the Get Well Center,
https://www.allgetwell.com/what-we-treat/rgcc-consultation
They do the RGCC test and alternative cancer treatments. We will keep you updated on the progress, treatment plan and cost. What a wonderful blessing all of you have been in giving her the love, prayers and support she needs at this time!!!
+ Read More
Read a Previous Update