53
2
HOPE & HEALING FOR MADDOX
$2,782
of $25,000 goal
Raised by
46
people in 9 months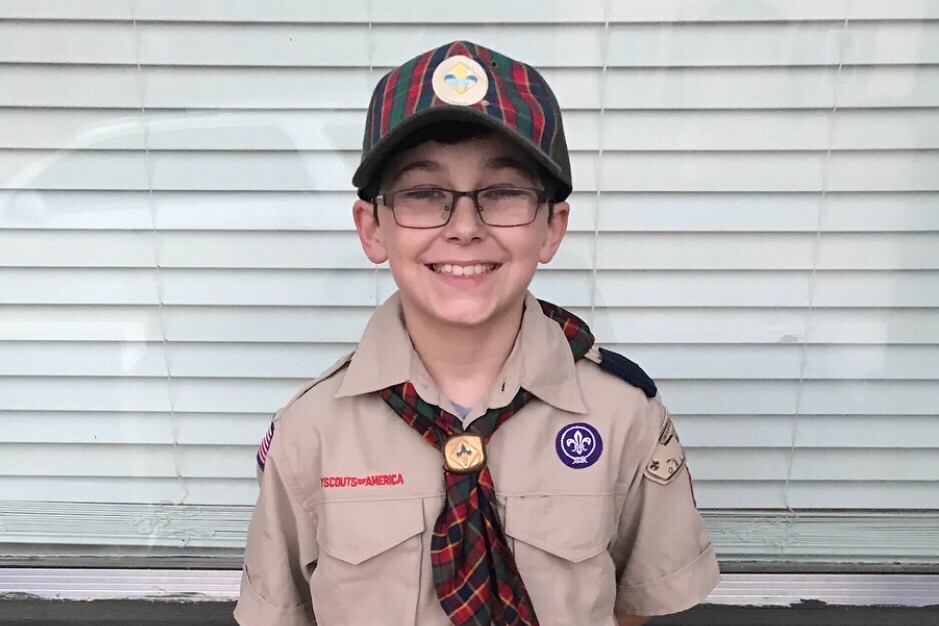 Hi there! This page is dedicated to Maddox Allison and his family from Enid, OK. Just 1.5 months ago, Maddox was a healthy, baseball loving, book reading, video game playing, Boy Scout repping, joy filled 11 year old boy. Until, all of the sudden, his daily routines and activities were disrupted by nonstop tics, vocal outbursts, and numerous seizures throughout his entire day.  Overnight, Maddox was a totally different child.
Overwhelmed and anxious, Maddox's mother, Jessica, has been diligently researching his symptoms and speaking to numerous medical professionals. Being a nurse herself, you can only imagine the heartache she feels for her son and the frustration of not being able to help him. Misdiagnosis or refusal of treatment were only 2 of the obstacles presented at the beginning of this battle. 
As if this nightmare was not enough, still seizing and having uncontrollable tics/anxiety, Maddox had to begin his very first school year of Junior High in late August 2018.  Riddled with nervousness plus determination, Jessica has done what any desperate Mother would do and kicked into high gear. Finally, landing on "an answer". PANDAS or Pediatric Autoimmune Neuropsychiatric Disorder Associated with Streptococcus Infection. 
PANDAS is a very controversial condition that not many have heard of because it is so commonly misdiagnosed. In turn, mistreated, which causes long-term negative effects to the brain and organs and turns families upside down. It is unfortunate and unnerving how many times Maddox and his parents have heard, "if he has PANDAS, we don't treat that". 
BEFORE READING ANY FURTHER, PLEASE CLICK ON THE LINK AND WATCH THE TRAILER/FULL FOOTAGE OF THIS VIDEO FOR A LITTLE MORE INSIGHT INTO PANDAS. 
https://vimeo.com/ondemand/mkinc/212979609
The family has finally found a few medical professionals that will LISTEN and be proactive in treatment and curing this illness BUT insurance doesn't cover any of it. The main, most crucial and beneficial treatment leading to cure, is IVIG, which is similar to a blood transfusion. One single treatment amount costs $20,000! For a child Maddox's size, he may need 5-7 times that in one single treatment. 
Here's where you can help!
Would you consider being a part of Maddox's journey to healing? This family literally CANNOT do this alone. It is so unfortunate that when someone is in need of treatment and healing that the funding would be denied. But with hopeful and faith-filled hearts Maddox's family is believing for a medical AND a financial miracle! Let's reach out and make sure the Allison family does not feel alone in the fight for Maddox's healing! He has two younger siblings that want their healthy big brother back, grandparents who want their healthy grandson back, aunts/uncles who want their healthy nephew back, cousins who want their healthy cousin back, and many friends who want their healthy buddy back! 
Thank you you for taking the time to read his story. If financial contribution is not within your means at this time, please include Maddox in your prayers. Thank you in advance for donating to his treatment costs. PLEASE, PLEASE, PLEASE share this page with any and all! Let's get Maddox cured of this aweful heartbreaking illness so he can enjoy being a 6th grade boy again! ❤️
+ Read More
Update 1
9 months ago
Share
Maddox received his IVIG transfusion last week, the first few days were rough but I think we are headed in the right direction now. Maddox has been on "quarantine" since transfusion to prevent any exposure that could cause him to relapse. He is in good spirits and feeling better daily. Please continue to pray for Maddox, pray for healing, pray this first treatment works, pray he doesn't go stir crazy locked in our house. Thank you to everyone who has donated, prayed and shared his story. Please continue to share so we can spread awareness about this crazy disease. Thank you from the bottom of our hearts!
+ Read More