Hoarder: Armando Muñoz Novel Launch
$1,120
of $3,500 goal
Raised by
26
people in 39 months
Hello horror fans! Gather around the campfire with me as I tell you about my GoFundMe campaign. It's a scary tale.
Who I Am
I am a horror storyteller. For many years I have developed my talents writing horror screenplays, and I am mainly known for the short films I have made under the 
EEK! Entertainment
banner. These films,
The Killer Krapper
,
Pervula
,
Mime After Midnight
,
The Terrible Old Tran
, and
Panty Kill
, have been playing in festivals around the world for years and have won many awards and positive audience reactions for their big scares and big laughs. These diverse festivals include Tromadance, Shriekfest Film Festival, Elvira's Horror Hunt (WTF! Award Winner), Sick Puppy Film Festival (Best of Show), Fearless Tales Genre Fest (Jury Prize Winner), Dark Carnival Film Festival, Lost Film Fest, Fucking Fabulous Film Festival, Newfest, Outfest, South African Horrorfest, and many more. Screening venues have included CBGBs in New York, Seattle's Cinerama Dome, the historic Hollywood Theatre in Portland, and the New Beverly Cinema in Los Angeles. An interview in which I discuss my films and style of horror was featured in the book Out in the Dark: Interviews with Gay Horror Filmmakers, Actors and Authors, a collection of Sean Abley's Gay of the Dead interviews for Fangoria.com.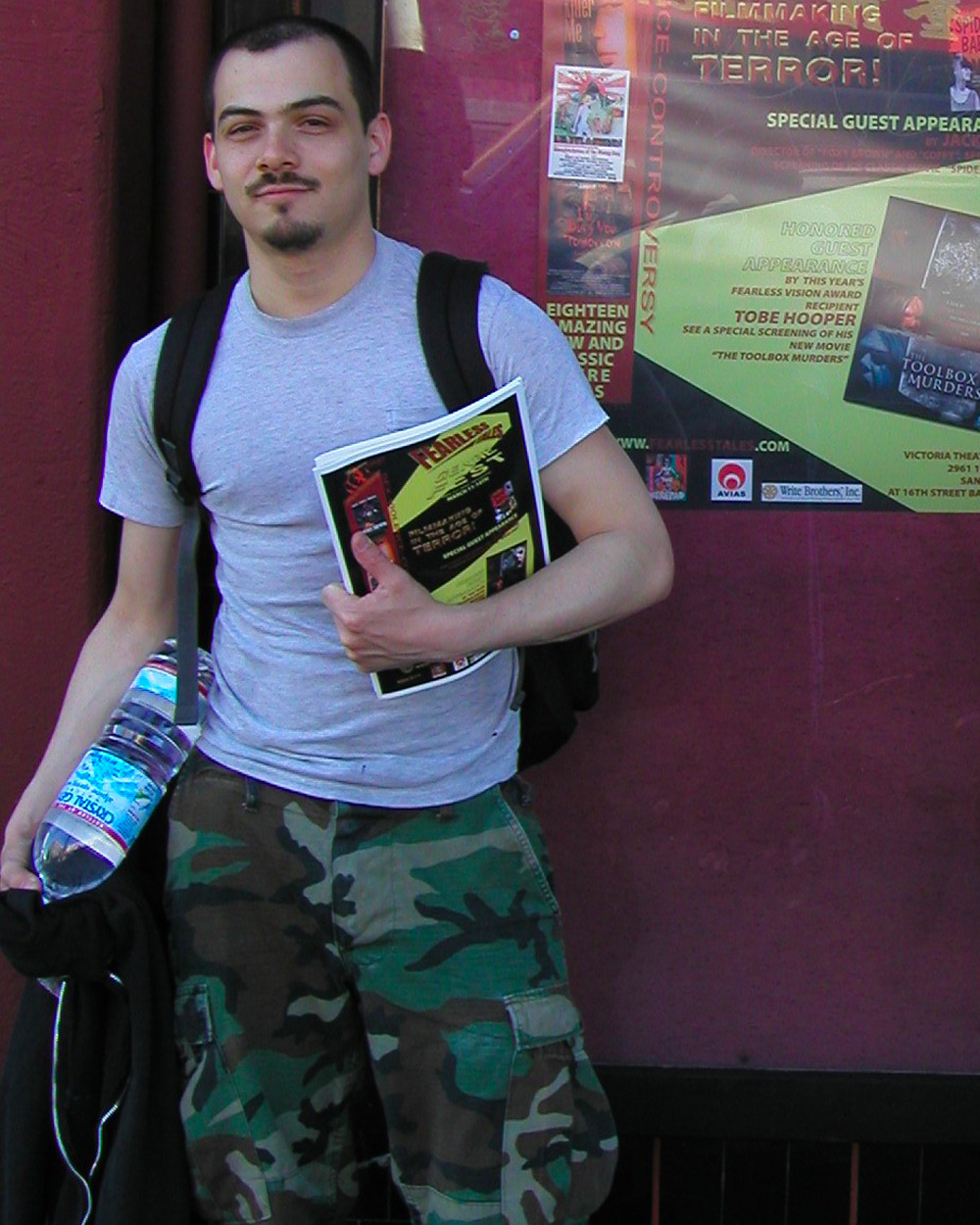 Recently, my ambitions to tell even more dense and complex horror stories have lead me to pursue writing horror novels, which in many ways brings me full circle, since it was my voracious reading of novels by Stephen King, Clive Barker, and others in my youth that drove my interest in this genre to begin with.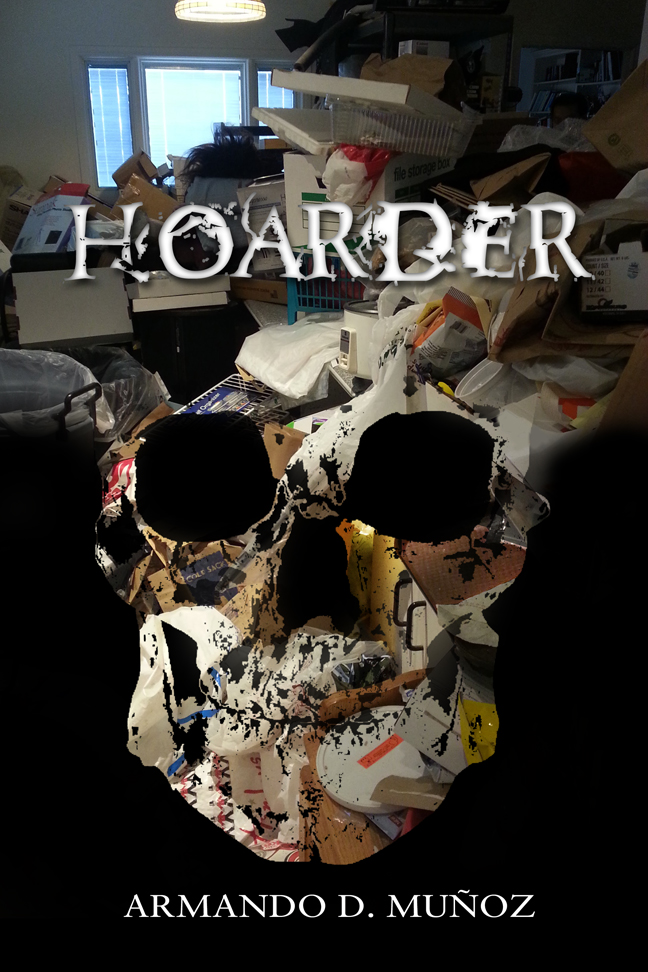 My Novel
My first novel is now complete, and I'm eager to share it with the world. The title is
Hoarder
, and it is a horror novel that is the most long form, detailed story that I have told to date. With
Hoarder
, I aim to take the reader on a terrifying tour through the ultimate house of horrors that could be on any suburban American street, and introduce readers to an unforgettable new villain, the hoarder of the house.
The cover of
Hoarder
seen in the commercial above is not the final artwork for the book, but early concept art.
The first review is in, from Louis Buchhold III, author of
The Day Harken Darringer Died
. He states:
"I wasn't sure what I expected, maybe horror since he is a horror filmmaker. But the novel isn't the horror I immediately considered. No vampires, or werewolves, or ghosts – his novel is set in a recognizable everyday setting that could be happening right next-door to you.  It is an amazing piece that has kept me on the edge of my seat wondering what is coming next…I have to know! Much like a movie (and I expect he writes like he does for movies) this is very visually explained and detailed. Nothing is left to chance. He takes you in, messes you up, and then leaves you to wonder what just happened. I've never read anything like it. It will have you itching and picking at yourself and wondering what went bump in the night. Definitely a story that sticks with you... Armando takes you on an everyday ride through not so everyday life-threatening nightmares."
The first print review of
Hoarder
is now in, and it's a rave. In
Fangoria
#344, the Halloween 2015 issue,
Fangoria
editor Chris Alexander says "It's dynamite - a sickening, imaginative shocker...", and an author interview about
Hoarder
is included.
My GoFundMe Campaign
Rather than have
Hoarder
sit unseen on my shelf for years as I pursue my first publisher, I have decided to go the self publishing route to make
Hoarder
available to everyone now, available as an ebook and print book. The only thing that is currently keeping the book from reaching the public is the modest start up fees involved. So I am starting my first crowd funding campaign with GoFundMe to achieve
Hoarder
's launch and first printing.
I am campaigning to raise $3,500 to help with the costs of a first printing of the physical book, which I intend to send to as many reviewers as possible and get into some specialty independent bookstores, and for advertising costs. I aim to advertise
Hoarder
in the best horror publications and websites, to best reach my target audience. The number of books that I can get for the first printing will depend on how much I can raise with this campaign.
As incentives, I want to offer some of my films on DVD and Blu Ray, which marks a first that I am offering these rare films to the public, along with a few other perks. I will also offer ebook and paperback copies of
Hoarder
once it is printed and released. Shipping will be included.
All Contributors - A Thank You on the Contributors page of the upcoming website for
Hoarder
: The Novel. Anonymous donations will also be respected.
$10 - An eBook of
Hoarder
: The Novel.
$25 - A DVD of
Pervula
, Winner of the WTF! Award at Elvira's Horror Hunt in 2012, a paperback copy of
Hoarder
: The Novel.
$50 - A DVD of
Pervula
and a DVD of
The Killer Krapper
, Winner of Best of Show at the Sick Puppy Film Festival, a paperback copy of
Hoarder
: The Novel.
$75 - A DVD of
Pervula
, a DVD of
The Killer Krapper
, and a DVD of
Panty Kill,
a paperback copy of
Hoarder
: The Novel.
$100 - A DVD and Blu Ray of
Pervula
, a DVD of
The Killer Krapper
, and a DVD of
Panty Kill,
a paperback copy of
Hoarder
: The Novel.
$500 and up - A Thank You on the Acknowledgments page of
Hoarder
: The Novel, a DVD and Blu Ray of
Pervula
, a DVD of
The Killer Krapper
, a DVD of
Panty Kill,
a paperback copy of
Hoarder
: The Novel.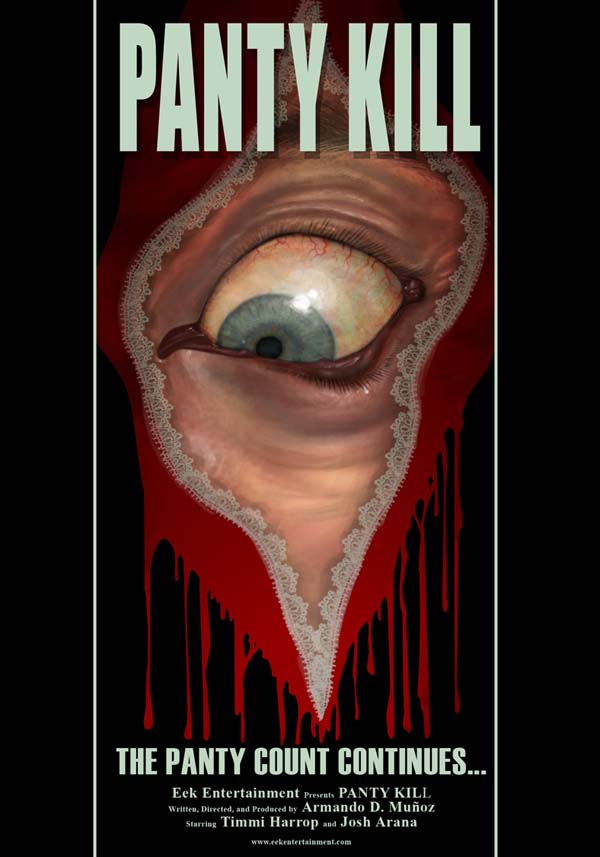 Delivery date for Incentives:  Late 2015.
Thank you to all who have listened to my campfire story and to those who dare to donate to the future of literary horror, and whether or not the goal of $3,500 is reached, expect to see the arrival of
Hoarder
: A Novel by Armando D. Muñoz in 2015.
+ Read More
Be the first to leave a comment on this campaign.