Help Start Screen Printing Business
$515
of $15,000 goal
Raised by
9
people in 49 months
I have been a graphic artist, muralist and screen printer for 20 years now.
I have raised my 5 children
with these skills and have watched my oldest daughter go off to college and my next oldest daughter start a family. Now its just me (single) raising my 3 sons, age 17, 16 and 10.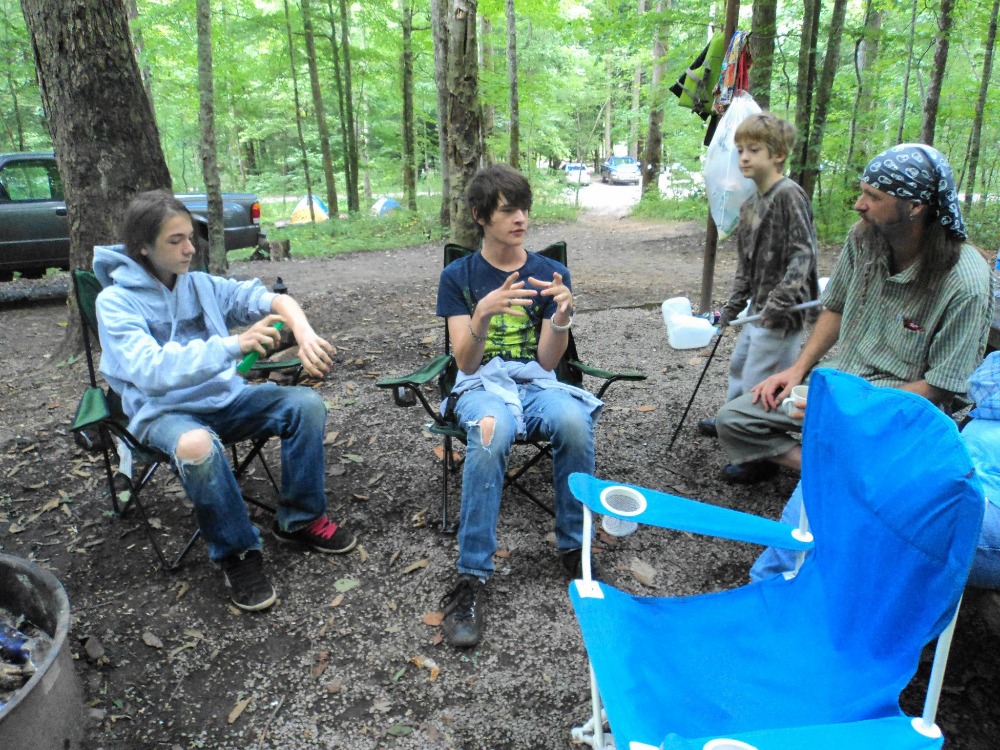 In April of this year (2014) I lost my job.
I have been steadily employed for the past 20 years! This unemployment is new to me!
In that time
I have gone from being a graphic artist in a small screen printing shop to
owning my own screen printing and graphics business
 (1996 to 2002), have painted several large scale murals in public, commisioned many artworks like portraits or paintings in oil, started up two community art centers for adults with develpmental disabilities (which are both now thriving independent businesses running on their own) as well as a non-profit community arts organization called citizensCREATE! which sets up interactive public art projects at festivals and community events in the Bluegrass area of Kentucky. I was Manager of Special Programs for one business (2003 to 2005) until I was picked up by another business as Director of Expressive Programs (2005 to 2009) which I left to become Creative Director where I was last employed (2009-2014).
I have been making decent money for the past 15 years
and am now suddenly without income! I finally live in a wonderful place with all of the space that my children and I need, but it will be impossible to keep if I don't sieze an opportunity.
I have an existing client list from the screen printing business I had years ago and they are all very interested in me starting up again!!! I have several businesses in the Lexington, KY area that are more than willing to use my services as soon as I get started!
So it is that I have the opportunity
to buy some used equipment, rent a small space and immediately start taking orders from an aready established customer base!!! I also print my own art on t-shirts and other materials and I sell them at festivals and craft fairs around the state.
For $10,000.00 I can purchase
a 6-color press, a t-shirt conveyor dryer, washout booth, pressure washer, darkroom/exposure unit set up, 2 computers, a laser printer (to print the positives needed for exposure onto screens) and a dye sublimation printer and heat press. Plus I can purchase any supplies needed such as inks, solvents, sublimatable goods, T-Shirts, etc. 
With the other $5,000.00 I will have a decent buffer to pay bills while I build a profit margin from the business.
I know every aspect
of the entire screen printing business, so I won't need to hire any printers or artists. My sons will be working in the shop as well. They are very excited to start working and learning more about the trade!
Please help me make this dream a reality
and provide something for my sons to learn and grow from and support themselves with for years to come.
All donors
will receive a free gift with my art dye-sublimated onto it. You will be able to choose from a list of things what type of product you would like. Check reward levels below for other gifts!
Thank you.
+ Read More
Be the first to leave a comment on this campaign.