225
16
Help with Ellie's Medical Bills
$3,750
of $3,500 goal
Raised by
224
people in 13 months
We adopted Ellie in January of 2016 from The Underdogs Rescue here in Oklahoma. From what we know, Ellie was used as a breeder dog in a puppy mill her whole life, until she was no longer able to have puppies, at which time she was given up. She did not have much of a life during these years, and while we don't know the full extent of her conditions, we know they weren't good. Ellie spent most of her time in a crate, having no social time with other animals, and was so accustomed to life in the crate that she didn't fully understand the idea of going potty in the grass, because she seemingly didn't know what it was. We were able to get her associated with our other French Bulldog, Junior, and they quickly became good friends. 
In September 2016, Ellie began having severe breathing problems, and had been in and out of the vet on almost a weekly basis. She underwent an echocardiogram of her heart and lungs to help determine what the underlying cause of her problems have been, and it was determined that she has pulmonary fibrosis/chronic bronchitis. The echo also determined that she has developed a mass on her heart from her breathing struggles causing her heart to work overtime, but thankfully the doctor said that the heart mass is very common in a brachycephalic dog, due to the continued need of oxygen, and these tumors are benign.
Since that diagnosis, Ellie is on a good regimen that has prolonged her life longer than our vet initially thought that she realistically had, but we just found out that Ellie has come down with pneumonia and given all of her other conditions she was already battling, she will be in for another long stay under vet supervision until she will be well enough to come home. The vet is optimistic that she will be able to pull through, but given her breed and other medical problems she already has going, pneumonia is certainly a serious threat.
As a result of the recurring vet visits, Ellie has accumulated more than $3,000 in vet bills, for her breathing treatments, echocardiograms, and a growing collection of medication that she is having to take for the rest of her life. 
Despite all of her problems, she has never stopped being a one of the sweetest, happiest dogs you could ever have the good fortune to meet. She still loves cuddling, treats, belly rubs, and all around attention. She loves to love, and we are doing everything we can to give her the best life possible in spite of the rough life she has had.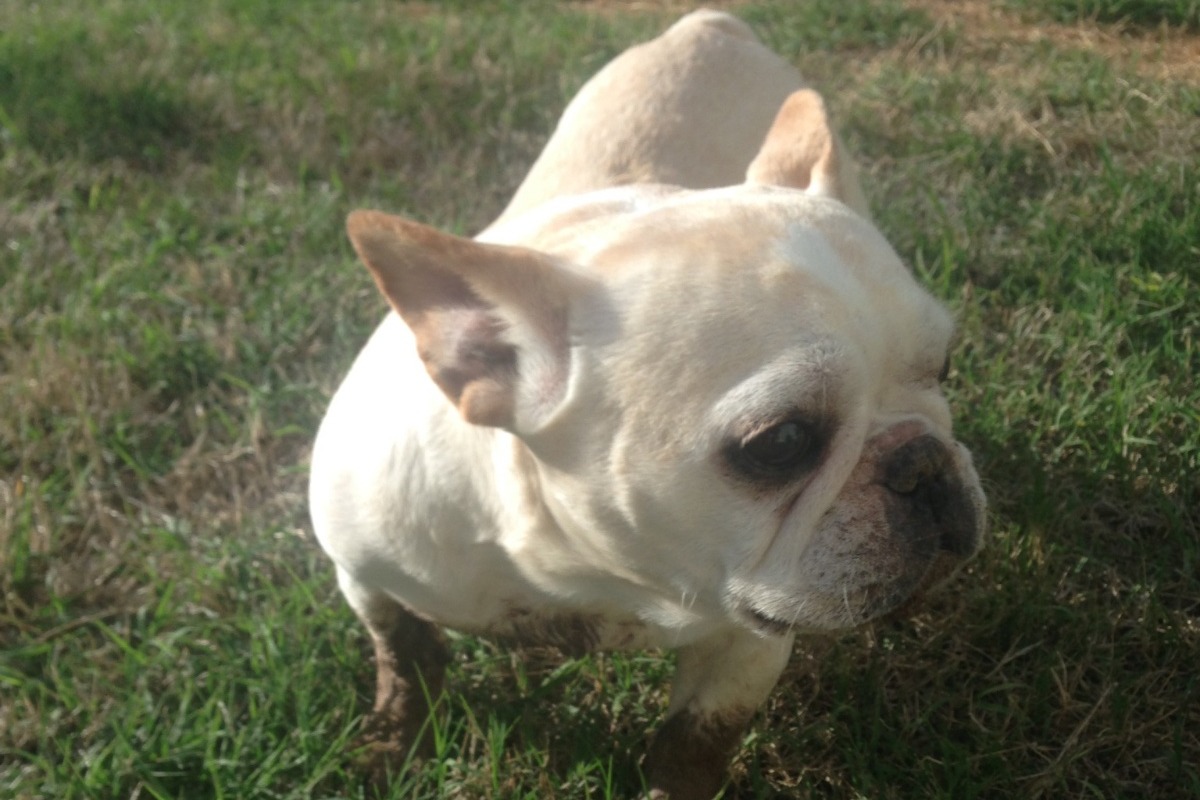 Thank you so much for your time and consideration in helping our sweet girl. We cannot fully express how grateful we will be for any and every dollar that is donated.  Ellie has made our lives so much better, and we just want to be able to continue to do the same for her.  Any money that is graciously donated to help her out will go to paying down her vet bills, and covering the continued costs of her medication. Again, thank you for your consideration.
+ Read More
Update 1
13 months ago
Share
All I can say is wow. I honestly cannot believe the overwhelming support we received from everyone, and I cannot say thank you enough to everyone who chipped in. The kindness and generosity of complete strangers to help our sweet girl is absolutely incredible and we could not be more thankful and appreciative to everyone.

After about a week in the ICU, Ellie has turned the corner and appears to have to taken down this pneumonia. We got a good report from the doctor at the vet who said she been taken off of oxygen support, is back on oral medication instead of IV meds, is eating like normal, and back to being herself. Ellie's other conditions and her age seemed to have made her recovery take a little longer than expected, but the doctor said she has seen such a swift improvement once she got over that hump. She's been downgraded from "hospitalization" status to just regular boarding and observation with the other dogs for the time being just to be certain that she has fully overcome her sickness. She should be good to come home very soon, and we can't wait to get her back.

Again, we could not have done this without all of the amazing people who were so generous to chip in and help us get her better. She will be home with us very soon, and it is all because of the amazingly kind, generous, and selfless people who donated to help. I cannot express just how grateful we are to everyone for helping lift this weight off our shoulders. I just can't say it enough, thank you so much to everyone. Thank you, thank you, thank you. You are all so incredible, and we feel so humbled and grateful by your compassionate charity for our sweet girl.
+ Read More