77
14
Trisha Needs Stem Cell Transplant
$76,132
of $85,000 goal
Raised by
126
people in 5 months
Update February 10, 2019:
Trisha had a series of complications that led to delays in her transplant. But she is finally moving forward on February 18.
We still need a little bit more to complete her transplant fund... WE NEED YOUR HELP.
Trisha's 22nd birthday is on February 12. (Wow, it's been 2 years since she first felt the tumor.) She is almost done with the battle.
Please help us make this the year that Trisha finally beat cancer. <3 THANK YOU!
Please continue to pray for us, donate, and share our fundraising page.
———
Hello everyone!
First of all, my family and I would like to thank everyone who donated to our previous fundraising (hosted on YouCaring) that successfully funded my sister Trisha's fight against
Stage IVA Classic Hodgkin's Lymphoma Mixed Cellularity
--12 sessions of ABVD chemotherapy, PET CT scans, laboratory tests, medications, etc. 
Her last ABVD chemotherapy session (aka graduation) was on July 2, 2018. We were so thankful and hopeful that the treatment was a complete success (based on her March scan done just after 4 sessions of chemotherapy that said she is almost free of cancer).
Unfortunately, the battle is not over yet.
She went for a PET CT Scan on September 24, just 12 weeks after her last chemo, and it showed that she has
active recurrent lymphoma
. Apparently, she had tumour/s resistant to chemotherapy and that there are new growths in the lymph nodes of the neck, chest, abdomen, and pelvis areas. It has also now spread beyond the lymph nodes and they found tumours in the marrow of her pelvis and spleen.
We are all taken aback and devastated with these recent results. We thought everything was okay now. That the cancer is gone, done, defeated.
In those 3 months after her last chemo session, Trisha started her road to recovery. She still couldn't go back to school but at least she was gaining her strength back. Her hair started growing again. All the side effects of chemotherapy were slowly disappearing. She even started
crocheting Amigurumi keychains and tops
. She was starting to rebuild her life and feel great again.
But now, we have to go for more aggressive chemotherapy and transplant. We are lost and scared. 
During the doctor's appointment on Thursday, Sep 27, while discussing the results, my mom saw huge drops of tears falling from my sister's eyes. She was bravely asking the doctor, "
ano ano pa po ang mga pwedeng gawin para mapahaba ang buhay ko?
" (What are the next steps that we should do to extend my life?) She was trying to put on a brave face and a smile while crying. My mom saw how really scared my sister was. :((
Being given news that you have cancer is already scary... but after having gone through treatment and being told that you have refractory lymphoma is most definitely heartbreaking and devastating, like you feel the world is crashing down on you.
**Refractory cancer means it did not respond to a previous attempted cancer treatment.
The cancer was initially responsive to treatment but between March and September scan, somehow it developed resistance. 
So here I am, knocking on your hearts once more.
We need your help now more than ever. #TrishaIsFighting and we will continue to support her in every possible way.
As outlined by her team of doctors, she needs to go for insertion of port-a-cath, bone marrow biopsy, at least 3 cycles of
ESHAP chemotherapy
 which involves staying in the hospital for 5 days, PET CT scan, stem cell harvesting, autologous stem cell transplant, and numerous laboratory tests. She also needs medications during and in-between treatments. The doctors estimated that we need at least PhP 3,000,000 (around C$ 75,000) for everything, including transplant. And if we proceed as soon as possible, she'll be done with the treatments early 2019.
We had some leftover funds from the previous campaign, which we have started to use for her laboratory tests this Sunday, Sep 30, in preparation for a port-a-cath insertion surgery and bone marrow biopsy tomorrow (Monday, Oct 1).
(This portacath is a device implanted under Trisha's skin which allows easy venous access so that it will be easier and less painful for her to go through frequent and continuous administration of chemotherapy.)
But we have no money at all to start at least the first session of chemotherapy, which costs PhP 150,000 (around C$ 3,600). We are hoping to have her go for the first session this coming Tuesday to Saturday so at least the fight against these new tumours have already started.
My sister Mariah and I are the only ones helping our father with all the family expenses. We barely have enough as it is. And now just as we were starting to recover, we have to go through more treatments. We have no assets to sell, so we really have nothing. :( Unfortunately, this is how healthcare in the Philippines is. You need money because hospital services are not covered, not like here in Canada where medically necessary hospital services are covered so that patients don't have to stress and worry about money and can just focus on getting better.
(As we were thinking on ways to raise funds again, Trisha asked me 2 days ago if maybe we should start selling her dentistry tools and equipment. :(( I told her NO. She will survive this and she will continue on to becoming a wonderful and successful dentist. Her dreams will become a reality. It will just take a little more time, but she will make it through.)
This is another race against time. Please help us save Trisha's life and fund her second round of cancer treatments. We have come this far... and we will continue to keep moving forward. Trisha has a bright future ahead of her and she deserves every chance she can get to beat the big C.
Please continue to keep us in your prayers. We appreciate every dollar or peso, every share of this page, every prayer, and every message of support and comfort.
Aside from donating through the GoFundMe page, we also accept offline donations by transferring money directly to a bank account:
For donations in Canadian Dollars:
I accept Interac e-transfers and cheques. Please contact me so I can send my details.
For donations in Philippine Peso:
Name: Jean Monique Sanchez
Bank: Bank of the Philippine Islands (BPI) Savings Account
Branch: Ninoy Aquino Ave.
Account Number: 0443095713
We will update this page as she goes through treatments. Feel free to contact me via email at
jeanmoniquesanchez@gmail.com
Thank you so much from the bottom of our hearts,
Monique, Nelia, Sonny, Mikey, Mariah, Patrick, and Trisha


We love you Trisha! Keep fighting! <3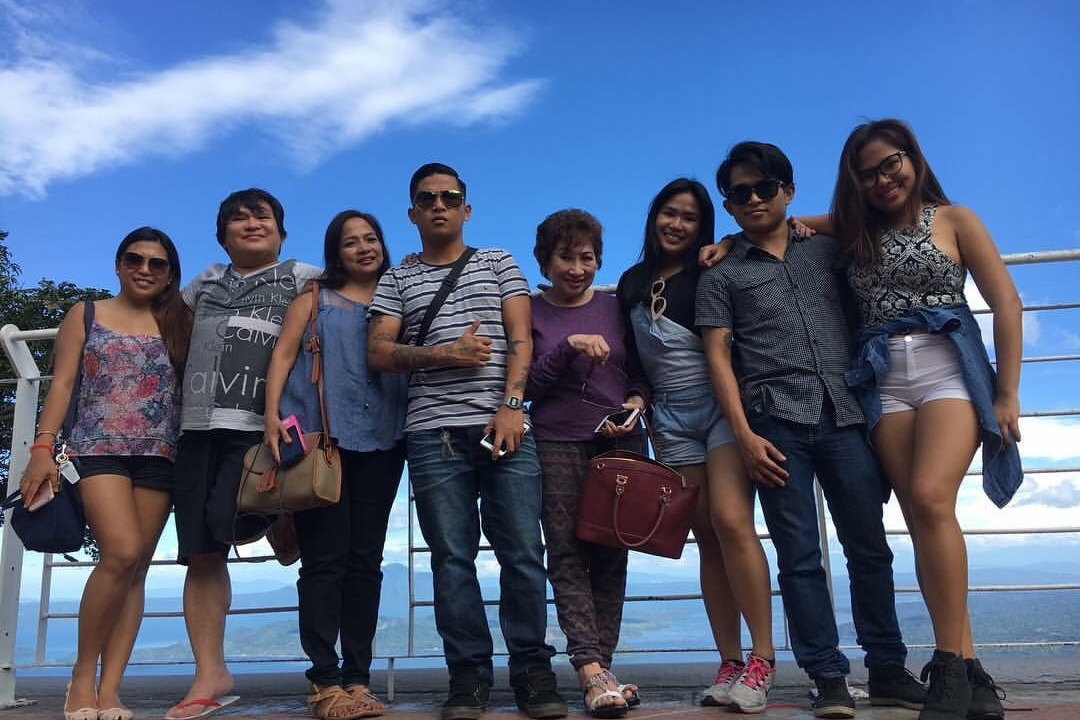 ** latest family picture taken June 2016 before I moved to Canada **
+ Read More