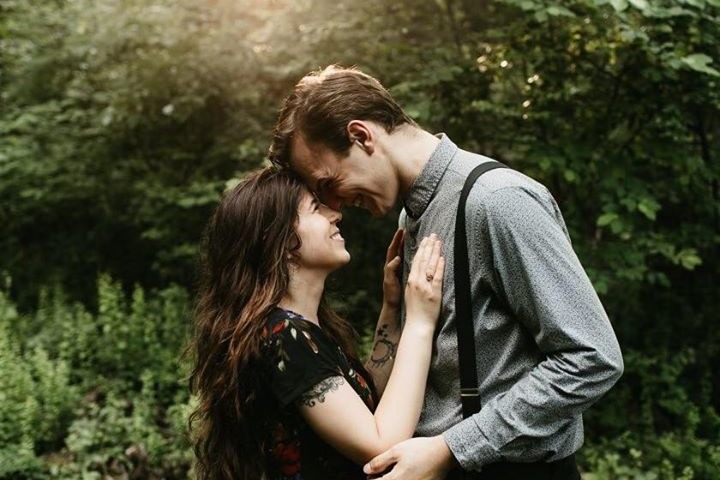 197
18
Help Save Trevor's Life
$19,255
of $54,400 goal
Raised by
188
people in 2 months
My name is
Trevor David Heinrich
.
I am outgoing, determined, love nature, art, music, and have a relationship with Jesus. I am 25 years of age and currently battling
stage four non-small cell magnocarcinoma  lung cancer.
I have been married to my very beautiful wife, Stella, for for some of the best and most challenging six months of our lives. She is extremely supportive and has played a huge part of my healing process.
The doctors unfortunately don't have anything else for me
as far as chemotherapy treatments go, and they recommend focusing now on whole brain radiation for 10 days. I have undergone a variety of different and new chemotherapy treatments for over nine months which has brought us to this point.
I'm not giving up. I believe that my God is bigger than our circumstances and that he will make a way when all other options seems hopeless.
I want to live a long life with my wife and believe that Jesus has more in store for my life than death.My goal is to go to Hope 4 Cancer
once I am finished with the radiation treatments. Hope 4 Cancer provides natural and non-toxic therapies. I will be undergoing a variety of
specific treatments that you can see by clicking HERE.
   When returning, we plan to follow up with the Lancaster Ann Barshinger Cancer Center.
Hope 4 Cancer is the world's leading alternative cancer treatment facility
in Tijuana, Mexico and in Cancun, Mexico. These are resort style facilities on the beach with a Cancer Treatment Center attached. They have a
large track record of safely curing multiple forms of cancer.
Their purpose is to provide natural methods, including some methods not offered in the United States, and to give patients the best chance of recovery. The center offers more than 20 treatments that are administered by a highly competent staff of trained doctors and nurses. Along with the treatments that impact the cancer cells directly, their key principles include non-toxic cancer therapies, immunomodulation, nutrition, detoxification, oxygenation, restoring the microbiome, and emotional and spiritual healing. They are also a Christian organization and we are extremely grateful for that.
We are grateful for the generosity of so many families over the last year. Please consider to support my healing of cancer! We are excited to see what God will do.
The cost will include:● 3 week Clinic Stay
: $22,500.00 USD
(Includes lodging, transportation, meal allowance, assessments, supportive therapies, follow up & Core HP Supplements)
● SPDT:
$7,500.00 USD
(SDT: 1 year Sensitizer & Device to go home, 3 months Home program Supplements)
● Sunivera Immunotherapy:
$12,900.00 USD
(3 month protocol to continue at home)
● Plane tickets: 
$1,500.00 USD at the moment
(we plan to fly as soon as funds are raised and the price could change)
●
Out of country hospital fee in event of emergency:
$10,000.00 USD


This is a very critical time for Trevor. So we plan to book our tickets as soon as we are funded to leave that day. Please pray with us and deeply consider supporting his life and sharing this GoFundMe with as many people as you know.
Here's a short video about one of Trevor's adventures and heart for people as
a way to get to know him.
We are hoping to have another video of our love story and life together, but with time being of the essence, you can be on the lookout on our
Facebook Page
  as it is on hold along with many more
current updates.
Thank you from the bottom of our hearts for giving your time to reading and sharing this. God bless.
+ Read More