113
15
Help save Racheal's Life
$3,559
of $6,800 goal
Raised by
120
people in 12 months

I'm Racheal and I'm in the fight of my life literally.  
I'm dying due to breast implant illness. If I don't get them I'm out soon I'm a goner. I can't write too much now, because I'm too sick. Thank you for any help you can provide. You will be invited to the "I'm alive" party should I make it. I want to be here for my kids and we are close the finish either way.
I have severe debilitating symptoms such as Skin rashes, lesions, inflammation, swelling of the face, hair loss, muscle aches, bones aches, nerve pain, I'm lion the foods I can eat now, Lupus, Fibromyalgia, low Thyroid, chronic Fatigue, low Adrenals, over 10 lumps in each Breast, swollen lymph glands, dizzy, chronic sinus infections, staph infections, eye infections, dry skin, aging, blurred vision, heart palpitations, loud ringing in my ears, migraines, weight gain, insomnia, stroke, thyroid issues, mast cell activation, vertigo, stomach issues, and there are so many more symptoms I've suffered over years.
Thank you for saving my life! 
#bandtogether
My mom took this photo in the Hospital July 1,2018

I get these infections all the time and hospitalized for them usually 7 days! This is Staph that gets out of control or cellulitis.





Most of you know me as Racheal Blaze. I've been in the MMA/Boxing industry for over 10 years doing media and charity events promoting serveral promotions across the United States.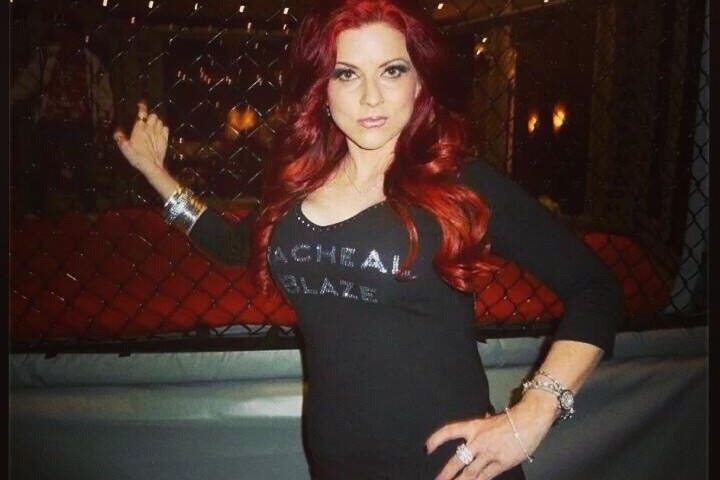 My son and I ! Love this kid! So smart and loving, full of aspirations in life. His biggest fear is loosing the only person he's ever known that's me. I raised my son alone as a single mom. could! He's my heart!


This is my oldest son, my other son and my lil peanut! We've had our struggles as a single parent household but we made it through and still continue to weather the storm! This storm has been the most difficult for my kids and family!


My lil peanut and I being silly! I love her so much and pray I get to have the rest of my life with her! See her off when she gets married or has her first baby. The things a mom would love to see!


My MMA family I miss You so much! Dr Bruce Hertz took great care of the fighters here in Chicago! He always cared deeply and was as a passionate as I was with our fighters! XFO right here in Chicago!!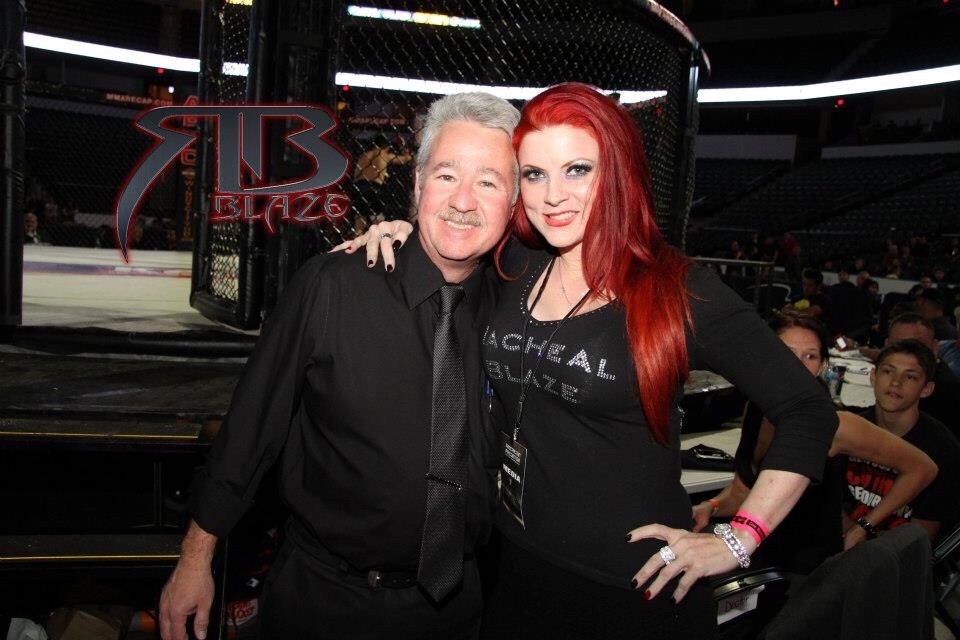 This is me at my strongest point in life! I was a very strong woman in the Combat Sports arena here in Chicago and throughout the United States! I would travel to cover events and interview fighters! My first trip and coverage was Buckhead Atlanta Georgia! Amazing Atlanta was! Miss it there! I'll be back better than ever very soon! As soon as I have this surgery and heal I'll be back for a knockout return!! With everyone's help this is very possible!



https://au.news.yahoo.com/im-not-pain-women-now-opting-breast-implants-removed-231949771.html
  - "I'm not in pain anymore - Why Women are now opting to have their breast implants removed
https://mymmanews.com/racheal-blaze-implant-awareness/
  - Racheal Blaze fighting for her life, bringing voice to implant awareness
https://m.facebook.com/story.php?story_fbid=611372725916491&id=448643738856058
 - Gloves Off with Professeur Buitron featuring Racheal Blaze
https://m.soundcloud.com/lisa-carbonara/qore-7-16-18-breast-implant-illness-edit
  - QORE1 Breast Implant Illness Interview
http://www.myplasticsurgery.com/breast/breast-implant-removal/
  - Breast Implant Removal Newport Beach
+ Read More