20
10
Help "Papa Tortuga" battle cancer!
$1,905
of $1,500 goal
Raised by
21
people in 16 months
See the Papa Tortuga documentary here.
========================================
Yes, one person CAN make a difference.
There's proof in a small fishing village in Mexico. It was there, at the age of 16, that Fernando Manzano found his purpose. Now, several decades later, he continues to dedicate his life to bringing
Kemp's ridley sea turtles
back from the edge of extinction. His efforts have made a remarkable impact on the population of this critically endangered species. His passion touches thousands of people each year, and Fernando has become a role model in his community where he has turned poachers into protectors.
In his youth, Fernando was disturbed by the common practice of eating sea turtle meat and eggs. It anguished him when his father insisted that he drink sangria made with turtle blood, claiming that it would strengthen his lungs.
From the 1940s – 1970's humans were responsible for a drastic decline in the population of Kemp's ridleys - to the point of near extinction. Most people in his village did not seem to notice or care about this, but Fernando Manzano was different.
Inspired by a Jacques Cousteau documentary, Fernando decided that he could help the turtles.  Originally, he worked alone, but it was soon obvious that he needed to involve the community to achieve success.  Part of that effort involved working to change long standing traditions in the community, but perhaps even more important for long term success was educating children about the plight of sea turtles and connecting them to sea turtles at an early age.   He formed the nonprofit, Vida Milenaria AC, an organization dedicated to long term protection of sea turtles. Now many Tecolutla residents, as well as volunteers from all over the world, help with beach patrol, nest protection and other conservation tasks.
Thanks in part to Fernando's determination, there has been a significant increase in the population of Kemp's ridleys on the beaches of Tecolutla. In 1974 Fernando found just five nests to protect. Now he and his team at Vida Milenaria protect many hundreds of nests each year.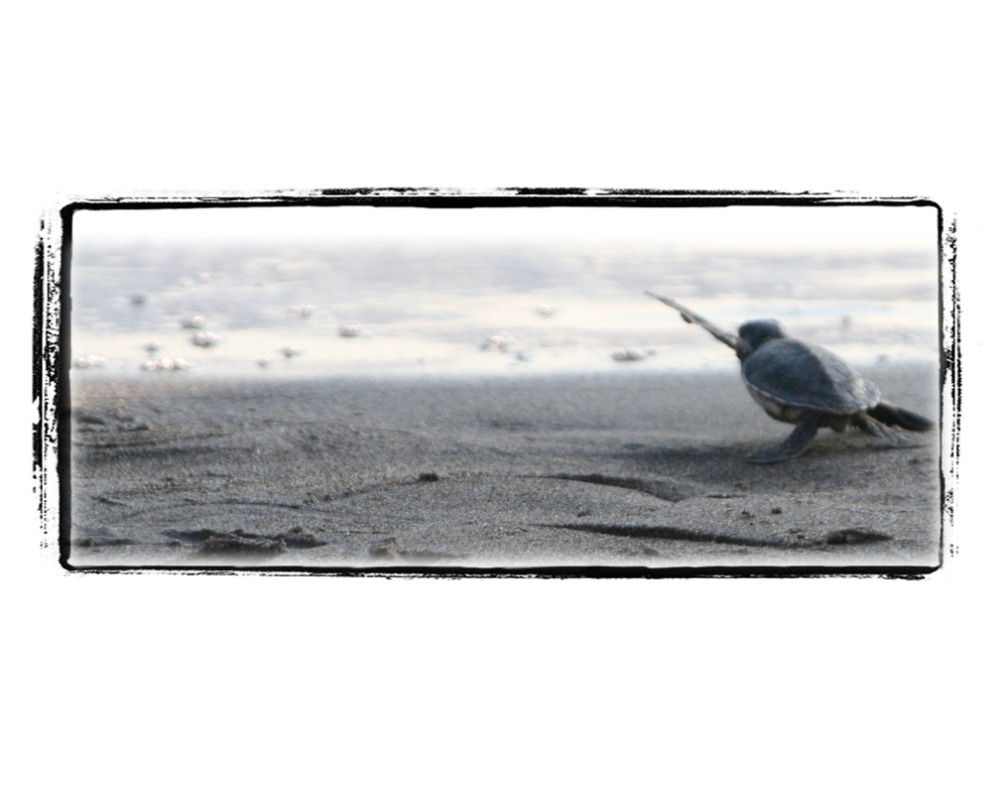 Education is one of Fernando's most important jobs. Thousands of children visit annually, to learn about the sea turtles from Papa Tortuga and participate in the release of hatchlings. The smiles on their faces and exclamations of awe are some of Fernando's favorite rewards. This enriching experience not only opens their hearts to the plight of an endangered species, it also teaches them the importance of caring for our planet.  Fernando's community education changed the face of his town; it went from a community that saw sea turtles as a resource to be consumed, to a community that cherishes the presence of the turtles.  They have affectionately nicknamed him "Papa Tortuga" or Father Turtle.  
Maintaining enough income for a small non-profit is always a challenge, but when asked about his "financial capital" he simply smiled and replied, "I have millions in capital. They're out there, swimming in the sea".  
Unfortunately, Fernando was recently diagnosed with stomach cancer. 
He has already had surgery to remove the tumor but it has spread to his liver.  Luckily, it is a type of cancer that responds extraordinarily well to a particular drug, imatinib.  Sadly,
the cost for this drug is approximately $1500 per month!  
Fernando has already started the treatment, paying for the first month out of pocket.  But with no insurance, the drug will prove too expensive very soon. 
Now it is your chance to show that yes, one person can make a difference.
  With your help we are hoping to raise enough money to give Fernando at least one more month of this very expensive, but very important drug while he petitions local charities for financial aid.  We ask you to please help us by giving to a man who has given of himself throughout his life for the good of others and the world around him.  
You can learn more about Papa Tortuga and his non-profit, Vida Milenaria, through this short documentary about his work -  Papa Tortuga  - or through the website of the Tecolutla Turtle Preservation Project , who is helping to organize this GoFundMe fundraiser for Fernando. 
Thank you so much for reading and for your help!
+ Read More
Update 2
12 months ago
Share
Fernando sent me a video to post because he wanted to thank all of you "in person". Thanks so much for your help!
+ Read More
Update 1
13 months ago
Share
I just wanted to thank everyone who donated so generously to help Fernando. We raised $1,905 to help offset his steep medical expenses. And we got some helpful tips about some avenues he can pursue to try to get reduced cost medicines in the future - his family is looking into these options now.

I was with Fernando for two weeks and he seems to be in very good spirits and is doing quite well. He is quite shocked by the generosity. We went through the pages and looked at all of the donations together and we wanted me to pass on his heartfelt appreciation - he was very humbled by the generosity.

While I was there, my students and myself were treated to a special performance of a play that a local playwright had written to celebrate Fernando's life. It was performed by workers of his organization, Vida Milenaria. It was very special performance and we were all very moved by the play. We felt very lucky.

I will continue to post updates about Fernando from time to time and leave this campaign open. While we have reached our goal, his medical bills are continuing so we would like to be prepared to quickly return to actively fundraise again if the need arises.

Thank you for all of your support.

Mark
(on behalf of TTPP and Vida Milenaria)
+ Read More
Read a Previous Update