26
3
Help me take Kelsey to the places she dreamed of
$1,155
of $8,000 goal
Raised by
25
people in 3 months

This trip is about a promise that I made and will keep for my daughter.   



Here's the back story...


After a 7 year battle with Brain Cancer my daughter Kelsey was taken from all of us.  As she traveled this journey I would often refer to what she wrote about what she hoped for her future.  Kelsey didn't like the idea of a bucket list but during the last 2 years of her life she and I discussed it often. The most poignant discussions were around her young family and the adventures she would miss.  When discussing these adventures I asked where do you want to go?
"Oh mom so many places" she would say.  When I asked to tell me where we began a list.  Then when I had a list that she felt was complete she said, "Do you promise you will take me there?"  and I promised.  This fund is to fulfill the promise.
In September of 2019 I am planning on traveling to western Europe with Kelsey's ashes to make good on that promise.  The funds will be used for transportation, lodging and food during the 8 week trip.  I will have a backpack, Kelsey's ashes and a map to meet the list of countries.  Starting in Ireland, all the way to Spain and ending in Iceland it will be the last greatest gift I can give my brave beautiful daughter.
Please follow my blog as I travel.  I will post it here as it is established.  The support will make it possible for me to fulfill this journey for Kelsey.  I am go grateful for all of the support you have given my family over the last 7 years.  Join me if you will in creating this last  grand adventure for Kelsey and all who love her.
Betsy
+ Read More
Update 2
2 months ago
Share
Thanks to all of you so far. Please please keep sharing.

I have been asked why I am going and people have said they are jealous of this journey. I wish this journey on no one. I would have so much wanted her to go instead of me taking her ashes there. It is a promise I made to Kels. A kind of quest promised to her. For me, the quest is to honor all that she wanted while remaining open to the experience of healing after loss. I will be listening for her nudges and will remain true to Kels and "the list".

Thanks again to you all. If you can please share wildly. Best, Betsy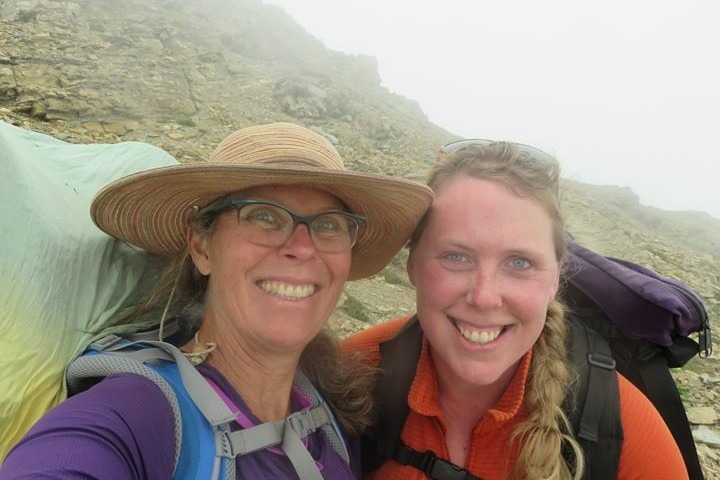 + Read More
Update 1
2 months ago
Share
Things are off to a good beginning on making this promise a reality. Please, if you are so inclined share with those who might be inspired. many hugs to all.
+ Read More
Read a Previous Update