Help Lukedeire take care 25 orphans
€1,000
goal
Campaign created
10 months
ago
--------------------------------------------------------------------------------
Text in english
How Lukedeire start care of children?
Lukedeire is a boy with 23 years old from Jinja, Uganda
At 20 years old (in 2015), Lukedeire was going to work and found 2 kids on his way.
He asked them where they live and where their parents were.
For his surprise , the kids couldn't answer to that questions.
Since that time, Lukedeire start caring of this 2 kids and done the possibles to reach their parents, but his effort to found their parents was in vain.
Over time, the number of orphaned children increased.
He began to find more and more children lost and abandoned on the streets.
Today with 23 years old Lukedeire care of 25 orphans children and he need our 
What are the difficulties?
Lukedeire loves what he does but unfortunately He shows some difficulties to care all the children, as it only receive an income of 500 euros month for his work on construnction
He receives also some sporadic and irregular donations from his supporters.
The needs are many, but the main need is food because  it is a daily necessity and of extreme importance.
Many times children are in danger of starving.
In addition to food, Lukedeire needs to buy clothes for children, ensure access to drinking water, tuition, medicines ,pay the rent , buy beds( children sleep on the floor)...
It is necessary to provide great support to Lukedeire so that he can take care of all those little ones in the best way
How gonna be used the funds from this campaign?

The funds for this campaign will be used as follows:
- "Gofundme " fees ( 7,55% + 0,25 per donation) The amount to be paid to the fundraising platform will vary according to the number of donations ranging approximately  =
from 100 to 150 euros 


-Buy food for a whole month to Lukedeire and the 25 little ones  =
from
250€ to 280€


-Pay water bill for 1 month =
from 25 to 40 euros
-Equip children place with mosquito net=
70 euros


-Buy clothes to the little ones=
100 euros
-Buy beds for children= 
approximately
225 euros


-Buy school material for 25 children =
75 euros


-Help paying rent=
50€Thanks to God
I thank God for using me in Lukedeire's life . I met Lukedeire and made myself available to help share his project
By the amazing grace of God, our lives have crossed.
God listened to my prayers, for I had a desire to help  people, and God listened to the Lukedeire's prayers because He need a huge help to care this 25 orphans
God removes any hindrance, barrier and language problem
When God want to operate, no one can block or stop His wonderful work.
We will be constantly updating our donors with information regarding children and the progress of the project
You help is very important to us!
If you can't give finnacial support, help us share this project and contact with us!

A very big hug to all our brothers around the world
GOD BLESS YOU ALL!


----------------------------------------------------------------------------

Texto em português



Como o Lukedeire começou a cuidar de crianças?


O Lukedeire é um rapaz de 23 anos natural de Jinja, Uganda
Aos 20 anos (em 2015), o Lukedeire estava a dirigir-se para o trabalho e deparou-se  com duas crianças no caminho.
Perguntou-lhes onde moravam e onde estavam os seus pais .
Para sua surpresa, as crianças não conseguiam responder a essas perguntas.
Desde aquela altura, o Lukedeire começou a cuidar dessas duas crianças e fez os possíveis para alcançar seus pais, mas o seu esforço para encontrar os pais foi em vão.
Com o tempo, o número de crianças órfãs aumentou.
Ele começou a encontrar cada vez mais crianças perdidas e abandonadas nas ruas.
Hoje, com 23 anos de idade, Lukedeire cuida de 25 crianças órfãs e precisa de ajuda para lhes continuar a proporcionar melhores condições de vida.


Quais são as principais dificuldades?


O Lukedeire ama o que faz!
Ele ama cuidar dos pequeninos, mas infelizmente ele mostra algumas dificuldades para cuidar de todas as crianças, pois subsiste apenas com 500 euros mensais do seu ordenado e algumas doações esporádicas e irregulares dos doadores.
As necessidades são muitas, mas a principal necessidade é a comida, porque é uma necessidade diária e de extrema importância.
A maior preocupação do Lukedeire é assegurar que todas as crianças tenham alimento disponível para se poderem desenvolver e crescer corretamente
Muitas vezes as crianças correm o risco de morrer de fome, mas, até hoje Deus nunca faltou com nada a estas pequenas crianças.
Além da comida,  o Lukedeire precisa de comprar roupas para as crianças, garantir acesso a água potável, educação, pagar a renda do local onde vivem, comprar medicamentos , comprar camas ( pois as crianças dormem no chão) ,etc...
É necessário dar um grande apoio ao Lukedeire para que ele possa continuar a cuidar de todos os pequeninos da melhor forma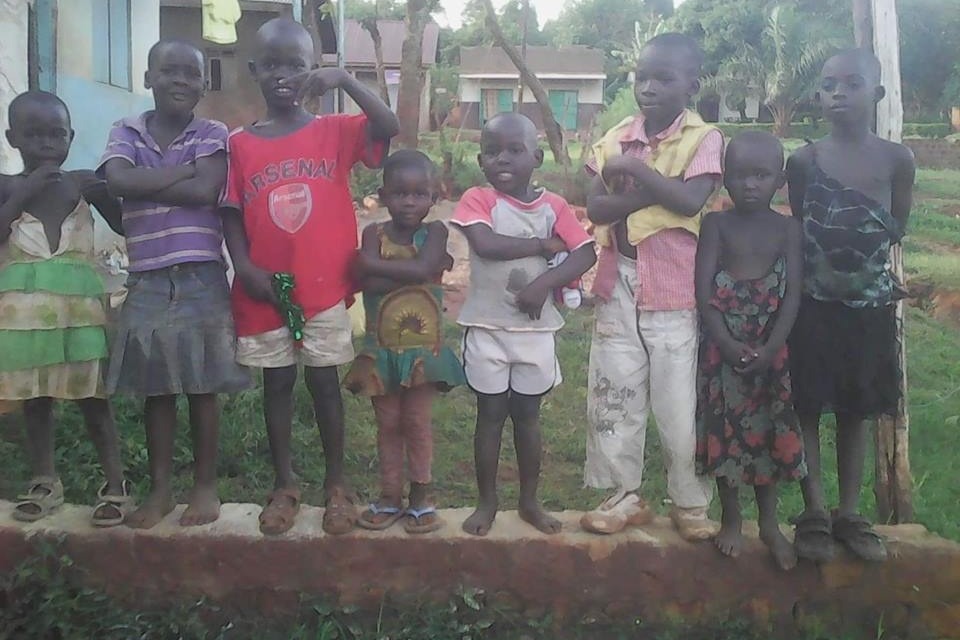 Como vão ser usados os fundos desta campanha?


Os fundos para esta campanha serão usados da seguinte forma:
- Taxas "Gofundme" (7,55% + 0,25 € por doação)  O valor a ser pago à plataforma "Gofundme" pode variar de acordo com o número de doações ,estima-se que o valor seja aproximadamente =
 100 a 150 euros.


-Comprar comida para um mês inteiro para o Lukedeire e as 25 crianças =
 250 € a 280 €


-Pagar conta da água para 1 mês = 
25 a 40 euros


-Equipar habitação com rede para mosquitos =
70 euros


- Comprar roupas para os mais pequenos =
100 euros


- Comprar camas para as crianças estima-se gastar aproximadamente
225 euros


-Comprar material escolar para 25 crianças =
75 euros


-Ajuda para pagar a renda da habitação =
50 euros



O amor de Deus pelo homem quebra qualquer tipo de barreiras



Pelo incrivel poder de Deus as nossas vidas cruzaram-se
Deus ouviu as  minhas orações, pois,constantemente eu pedia a Deus que me fosse dada uma oportunidade para  ajudar as pessoas no Seu Nome e ser usado como Seu instrumento.
Deus não só ouviu as minhas orações como também ouviu as orações aflitas do Lukedeire. O Lukedeire muitas das vezes em situações de emergência orava a Deus por ajuda para que aquelas crianças pudessem ter alimento e pudessem vir a ter melhores condições de vida
Deus remove qualquer obstáculo, barreira ou problema linguístico.
Quando Deus quer operar, ninguém pode bloquear ou parar o Seu trabalho maravilhoso.
Estaremos constantemente a atualizar os nossos doadores com informações relativas às crianças e ao desenrolar dodo projeto
A vossa ajuda é muito importante para nós!
Se por alguma razão não poder ajudar monetariamente, ajude-nos a divulgar este projeto!
Um grande abraço a todos os nossos irmãos ao redor do mundo
Que Deus abençoe cada um de vocês!
+ Read More