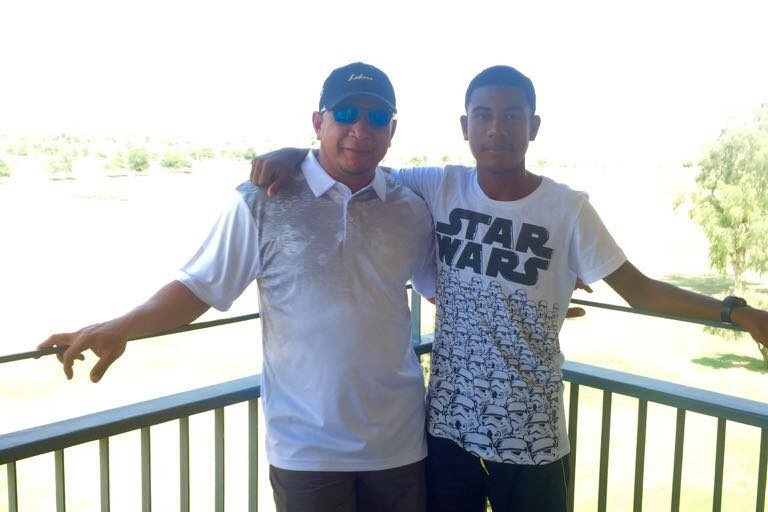 16
2
Help Jardehl Shine for Belize!
$950
of $42,000 goal
Raised by
16
people in 2 months
Hello! My name is Jardehl Muschamp.  First let me tell you why I'm here,  then I'll talk a little about myself. 
Barça Academy is a brand-new venture by FC Barcelona, one of the premier and most renowned soccer clubs in the world. It is the only U.S. Soccer Development Academy program in the United States with a full-time residential program, partnered with a top international professional team…it is the most ideal place for players to develop, both on the field and as a person among the most elite youth soccer players from the United States and around the world .
(
https://www.barcaacademy.com
).
I have earned an opportunity of a lifetime by being chosen as one of the top three (3) selected from among 68 participants from 27 different States in the US and four (4) other foreign countries. 
My full name is Jardehl Hilberto Muschamp. I was born and raised in Independence Village, located in a small, but talent-filled country, Belize. Our village is known for its rich history in championing many sporting events and allowing great talents to be recognized throughout the years. One such individual is my Dad, Hilberto "Hilly" Muschamp who has been awarded Best Defender—in his time of greatness. Other noteworthy names are my Uncles Bernard "Ejo" Linarez Jr. and Robert Muschamp, cousins Dalton "Pachos" Eiley and Luis "Baca" Torres.
My love for football may have been inherited through my DNA, and further developed with countless on-the-field experiences with my life long childhood friends, which I am confident impacted my skills. For 16 years I basked in my passion for football. I watched the game, played the game, lived for the game. As I write this, a fun memory comes to mind. Earlier this year, my mom Sheritt Linarez and my dad formed and sponsored the Exodus Football Team that participated in an U17 competition, of which I was in the "starting 11". WOW!! We played our hearts out! As the tournament progressed, we celebrated many wins and moaned the loss of a few. Our village fans and many spectators brought massive excitement on the night of our championship match in the local Michael Ashcroft Stadium.  The night ended with the resounding shouts of "champion" and the most coveted title of Most Valuable Player, was bestowed on me. Events like this make me very happy to be on this earth, in this time.
My close family describes me as humble and respectful. I would say I am grateful. Upon my arrival at the FC Barcelona youth soccer academy try-outs in Arizona, from August 10th to 12th, I was both excited and fearful. Excited to be the first in my family to step foot into this world of possibility; and fearful because my friends and my community were several thousand miles away. I knew what Norman "Tillyman" Pipersburgh trained me to do. I understood what playing the game feels like, and above all, I chose to be myself. During those tryouts, my passion and skills took over and i was able to shine brightly.
I am asking for your support which will translate into a tremendous reality for me and Belize. Your donating toward the high cost of enrolment in Barça Academy, which amounts to approximately USD 69,000.00, will see me on my way to accomplishing great things for my country. The full-scholarships reportedly have been taken and my desire for the 1st year placement needs to be secured. Because of financial limitations my family and I are seeking your donation in support of this great opportunity, which is at my fingertips. It would be a step backward for both me and Belize to lose out on this.
Thank you! 
 Jardehl   
+ Read More
Update 1
2 months ago
Share
News flash! Jardehl Muschamp was awarded a partial Scholarship. What wonderful news to receive today.
Jardehl Muschamp now needs US $41,700.00 - BZ $83,000.00
Come on Belize let's make it happen. We still have a long way to go and we need your help!
+ Read More