HELP ISABELLA FIGHT BRAIN CANCER
$9,881
of $250,000 goal
Raised by
104
people in 28 days
Created February 23, 2018
Meet Isabella, our daughter, our life, our gift, our miracle, the one who made us papa and mama, the one who gave us the greatest blessing in the world. 
Conoce a Isabella… nuestra hija, nuestra vida, nuestro regalo, nuestro milagro… la que nos convirtió en papá y mama y la que nos entregó la bendición más grande del mundo.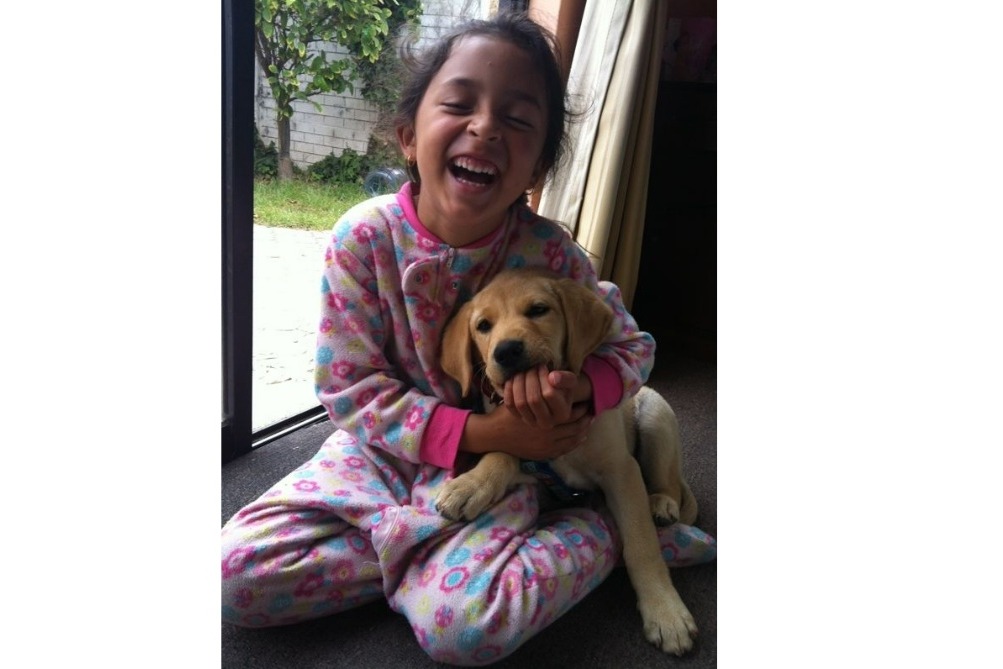 In October 2017, while enjoying spring and the beach, 10-year-old Isabella's head began to shift to the left. She was seeing double. After seeing eye doctors and more doctors, we began our journey with this terrible disease. November 4th was a special day for Isabella's classmates, who were celebrating their First Communion, but for us, it was a day when we stopped breathing and words burned, turning our lives inside out.  While seeing a specialist in a city far away in what seemed to be such a dark place, we were reviewing MRI images and hearing the words,
DIPG –Diffuse Intrinsic Pontine Glioma
…. and trying to block out words  
"average survival is less than 1 year"
and words like
palliative
care and
radiation
.
DIPG  attacks the brain stem, the part of the brain responsible for the basics of life.


En octubre de 2017, con solo 10 años, Isabella disfrutaba de la primavera y la playa cuando inesperadamente empezó a inclinar su cabeza hacia la izquierda. Confundida, comenzó a ver doble. oftalmólogos y una larga lista de médicos especialistas marcaron el inicio de nuestro viaje por esta terrible enfermedad. El sábado 4 de noviembre para los compañeros de Isabella era un día especial porque celebraban su primera comunión; para nosotros en cambio era el día en que nos arrebataban tanto el aliento como las palabras, y el mundo se nos ponía prácticamente al revés, mientras en una ciudad distante y oscura revisamos resonancias magnéticas y escuchamos las palabras
Glioma Difuso de Tronco Encefalico
 y tratábamos de masticar las palabras "
supervivencia promedio menos a un año
" y palabras como cuidados
paleativos y radiación
. 
El Glioma difuso ataca el tronco cerebral, la parte responsable de las funciones básicas para la vida".
Radiation only slightly shrunk her tumor, but it was still there, growing bigger and stealing her life.
We could not wait! DIPG is very aggressive and time is running out
.  Isabella's acceptance into an immunotherapy clinical trial in the USA means
HOPE
. Immunotherapy is
Isabella's Miracle!
It is our miracle.
La radiación que recibió Isabella solo ha logrado reducir levemente el tumor, pero el tumor sigue presente, creciendo y robando su vida.
No podemos esperar más! El DIPG es muy agresivo y no tenemos mucho tiempo.
  La aceptación de Isabella en un ensayo clínico de tratamiento inmunológico en los Estados Unidos significa para nosotros verdadera
ESPERANZA.
  Inmunoterapia es el
milagro de Isabella
! Es nuestro milagro.
Isabella is our only child, our miracle after many losses…Our hearts have been ripped to shreds during the biggest battle of our lives. We've cried and poured our hearts out to God.
We must fight and we can't do it alone.   
Isabella es nuestra única hija, nuestro milagro después de varias perdidas.  Nuestros corazones han quedado hecho trizas con esta que ha sido la batalla más grande de nuestra vida. Nos hemos encomendado a Dios.
Debemos seguir luchando y no podemos hacerlo solos.

Immunotherapy is Isabella's lifeline.  
We truly believe that this is our brightest star in the darkness,
a ray of light that impacts every breath we take. It is expensive, more than we have.  Sweet Isabella is counting on us to get this done. She trusts us and knows we won't let her down. Although some costs are paid by the clinical trial, we must pay hospital costs, doctors' fees and other costs. The best case scenario is $5,000 a month for up to three years, plus living costs in a foreign country while caring for our child with the worst kind of cancer. We need your prayers, your donations--no matter how small. Please share this with your family, friends, and coworkers. Help us with Isabella's Miracle!
Help us defeat DIPG! Give Isabella hope and a future.


La inmunoterapia es la gran oportunidad de Isabella.
De verdad creemos que esta es la estrella más brillante en esta oscuridad,
un rayo de luz que nos impacta en cada respiro que damos. La inmunoterapia es cara, mas de lo que podemos cubrir.  Nuestra dulce Isabella cuenta con nosotros para poder hacerla. Ella confía en nosotros y sabe que no la defraudaremos. Los costos del hospital bordean los US$5.000 cada mes (y podría aumentar) por tres años, sin contar los costos que implica vivir en un país extranjero mientras tratan el terrible cáncer que padece nuestra hija. Necesitamos sus oraciones y  donaciones, sin importar cuán pequeñas sean. Por favor, compartan esto con sus familias, amigos y compañeros de trabajo. ¡Ayúdanos a cumplir el milagro de Isabella! ¡
Ayúdanos a vencer el DIPG! Dar a Isabella la esperanza y futuro.


Thank you from the bottom of our hearts,
Gracias desde el fondo de nuestro corazón,
Jorge, Astrid y Lola, Isabella's dad mom and pet.
"It is only in the darkness, we can see the brightest stars."  Martin Luther king Jr.
"Es solo en la oscuridad que podemos ver las estrellas más brillantes"
Martin Luther King Jr.
+ Read More