45
5
Help Heal Layla
$6,780
of $2,000 goal
Raised by
45
people in 11 months
My daughter Layla is 17 months old and living off of only breastmilk and 4 foods. She was born severely ill, reacting to all the foods I was eating that then went to her through my breastmilk. She wouldn't sleep for more than 45 minutes day or night, would have dozens of mucus filled bloody diapers a day, projectile vomiting, hives, rashes, reflux, eczema, so much pain and suffering. At first drs thought it was a cows milk protein allergy so I cut dairy out of my diet without much change, so then I cut soy, then the rest of the top 8 allergens and so on. The more I stopped eating the better she did. I began a total elimination diet and with the right combo of less than 10 foods she became a whole new happy smiley baby who gained weight, had clear skin, slept, smiled and laughed! Now that she is getting older, my breast milk is no longer enough, and hasn't been for months. She cannot tolerate any food aside from her 3 safe veggies and banana. She goes right back to the sick baby she used to be with every new food trial. We have tried every hypoallergenic formula there is too, even ordering an expensive one from Germany that failed. We have spent all our money on failed attempts at formulas, foods, supplements, naturopaths, testing, traveling to drs, my expensive diet etc and we can no longer keep up with expenses. I'm unable to work because to keep layla from starving I stay home and breastfeed hourly. Soon we are traveling again to children's hospital, this time to admit layla for an unknown period of time. We have been twice already and are hoping The third time is the charm for finding some answers! All of her allergy testing has been negative, and she has a confirmed immune deficiency although doctors don't think that is causing her food issues. I spend every single day researching and trying to figure out why her immune system goes crazy from the food she needs to survive. There are many alternative tests, probiotics etc that I want to try but are hundreds of dollars which we can't afford. We have no savings and dont know how we will afford our upcoming trip to childrens hospital. I want to be able to do absolutely everything possible to get my sweet girl healthy and living the life she deserves!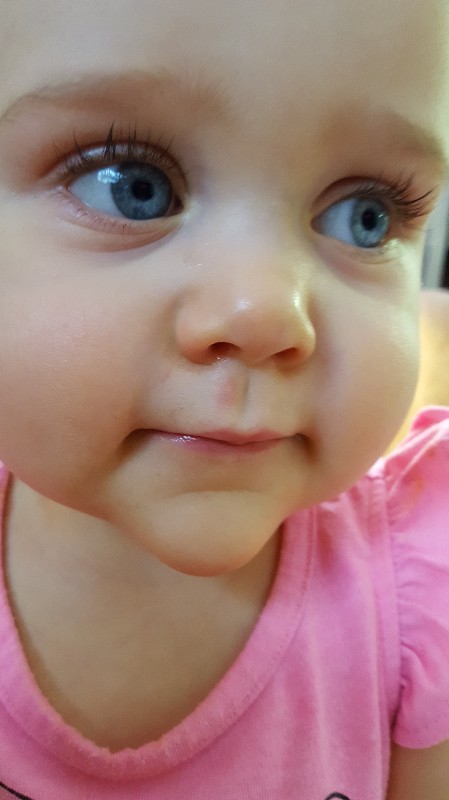 + Read More
Update 2
Posted by Elisha Lindsay
11 months ago
Share
Wow I am blown away by everyone's generosity and support. Just have to say thank you all again to each and every person that has donated.
+ Read More
Update 1
Posted by Elisha Lindsay
11 months ago
Share
Huge thank you to everyone who has donated! We appreciate it so soo much.
+ Read More
Read a Previous Update