Help Nik James get his VW Bus home!
$6,756
of $6,000 goal
Raised by
133
people in 29 months
Life is a journey, not a destination.
My name is Nicholas James Thomasma.  I'm a singer songwriter from Grand Rapids, Michigan. I'm currently traveling around the country in my bright orange 1973 Volkswagen Bus, which I lovingly refer to as Kelly Jo. When I set out on this trip over 3000 miles ago I was eager to see the Great American West and equally naive about the limitations of the vehicle I was driving. I spent a lot of money getting her ready for this trip, and I left thinking that she was in great shape, ready for the long haul.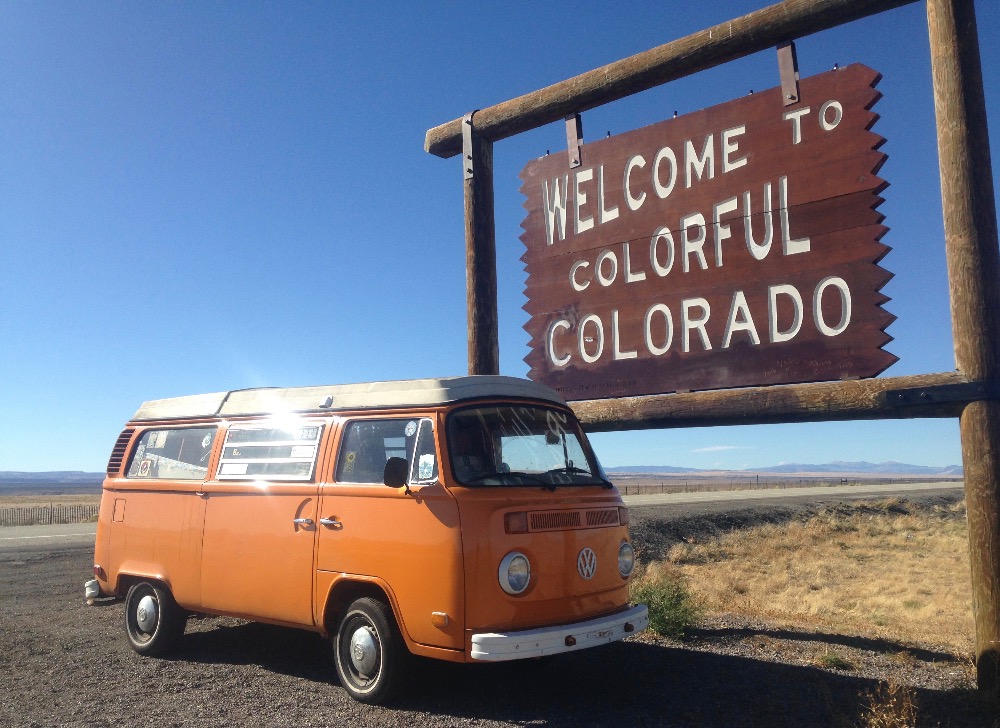 The Good!
I managed to do some amazing things on my journey thus far. I drank a beer in a town called Rock Island, IL while a rock band played. I watched a Cornhuskers football game in Nebraska. I saw a Grateful Dead tribute band in Colorado at a Grateful Dead themed bar and toured several breweries including the famed Coors Brewery in Golden, CO. I played an open mic night in Taos, NM and earned enough for a tank of gas doing so. I took a wrong turn in Albuquerque. I stood on the corner in Winslow, AZ. I bought a Route 66 sticker for Kelly Jo while we traveled along the famed American highway. I slept in the Grand Canyon National Park, woke up at dawn, and marveled at the beauty while hiking for a few hours in the early morning splendor. I saw a real roadrunner in the desert (but no coyote.)  I spent 4 days at Desert Trip Festival and saw Bob Dylan, Neil Young, Paul McCartney, Roger Waters, The Who and The Rolling Stones all in one weekend! I went in the Pacific Ocean for the first time in San Diego in a super cool town called Ocean Beach, then watched the sun set from the rooftop of a brewery just a block from the beach. I saw surfers, starfish, some huge seashells and elephant seals for the first time too. I parked my bus outside of the Grateful Dead house and took some photos of the Haight Ashbury district in San Francisco. Last night I even saw Phil Lesh, one of the founding members of the Grateful Dead, walk right past me at the resteraunt where I was having dinner. I've also been visiting friends and family along the way and have had some great experiences with really great hosts. I've been well fed, tried a ton of local beer and have had nothing but kindness and good old fashioned American hospitality everywhere I've been. One thing is for sure, it's been an amazing journey.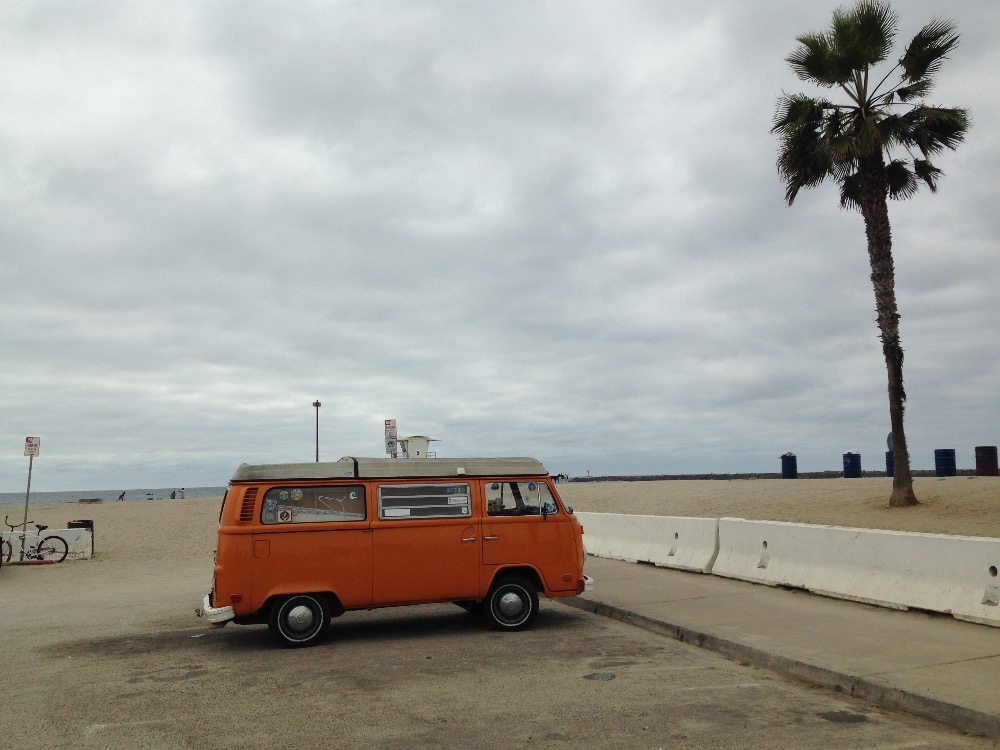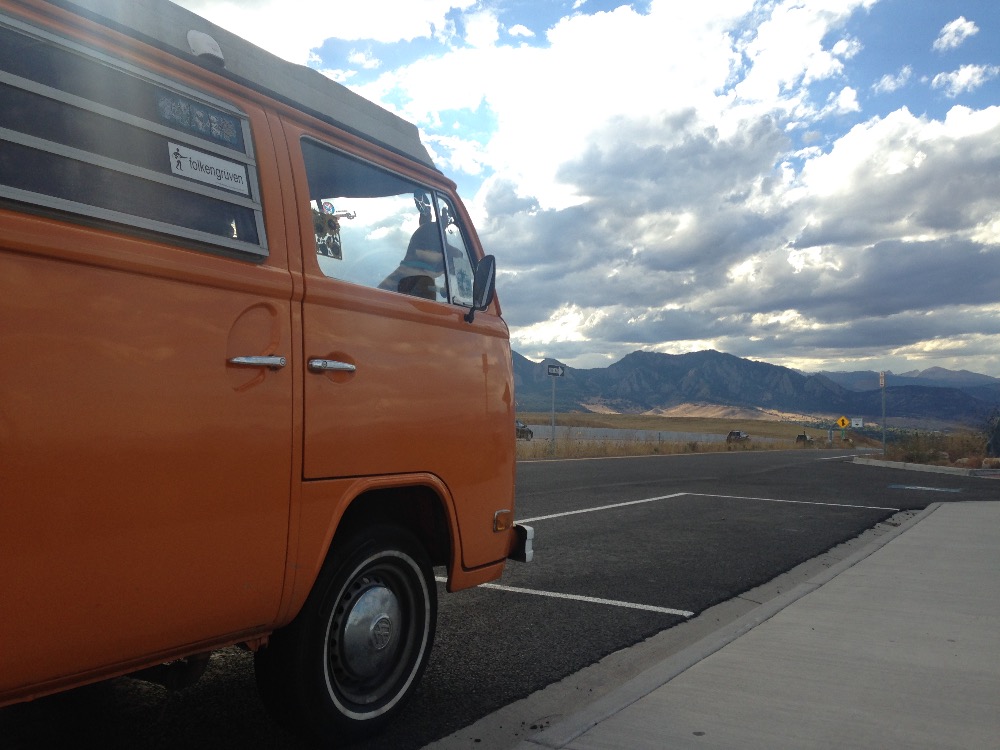 The Bad.
By the time I reached California Kelly Jo Bus was already running pretty rough. By the time I reached the San Francisco Bay Area I knew she wouldn't make it home. There's no way to get back to Michigan without going through through the mountains and/or the desert. My engine had developed a pretty bad vacuum leak and was backfiring and smoking. She'd lost a lot of power along the way too. Come to find out I'm down at least one cylinder, possibly 2 (out of 4) and need some pretty major engine repair work done. Keep in mind, this vehicle is pretty old and not just any mechanic can work on it. I can change the oil, but that's about the extent of my ability to work on cars.  I found an air-cooled specialist here in the Bay Area and took it in to find out if they could help, hoping for the best.
The moment I pulled into the shop the mechanics were standing there shaking their heads in a disappointed fashion. They told me to shut the engine off and come inside to get a work order going. They won't know for sure until they take it apart, but at a minimum I'm looking at a grand or more. My initial estimate and work order is for $2500. If they can fix it for less, they will. If the engine needs to be replaced it could be as much as $6000.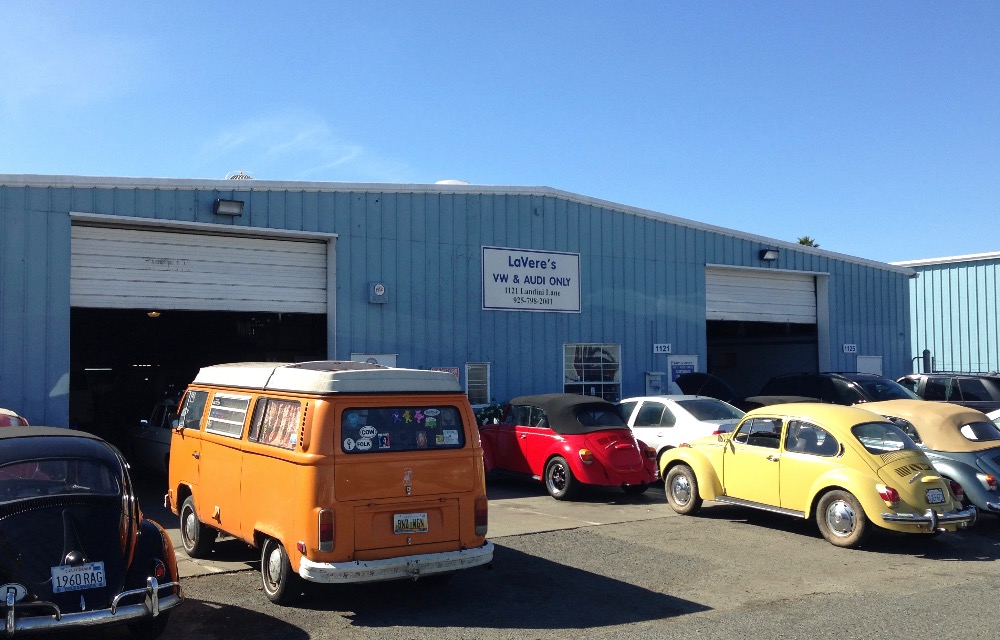 The truth.
I don't have $6000. Some would argue that Kelly Jo Bus isn't worth that much. Maybe not in your opinion, but I love her and I don't want to leave her behind. I've already put nearly $5000 into her over the 2 years that I've owned her and If I do end up with a new engine, theoretically, I could drive her for another 300,000 to 500,000 miles. That sounds like a pretty solid investment to me.
I'm really hoping it won't come to that. I'm really hoping that they will call me and say that it's not so bad and they can fix it within a few days. I'm really hoping I don't have to spend another 2 weeks in the Bay Area. I'm really, really hoping I don't have to stay in a hotel around here. At this point in the journey, I really don't know. Im staying with some friends for a few days and after that I'm not sure. The only thing I'm sure of is that I'm going to need some help to get home. I'm not out of money yet, but I'm not earning any at the moment either, and probably wont until I get home. As of right now I don't know how much the repairs will be so I set my fundraising goal as the high end of the estimate. A lot of people have offered to help support me getting home and I can't tell you how much that means to me.  Anything helps.  Anything at all. Even if you can't contribute finacially, simply sharing this through social media will help.  Thank you.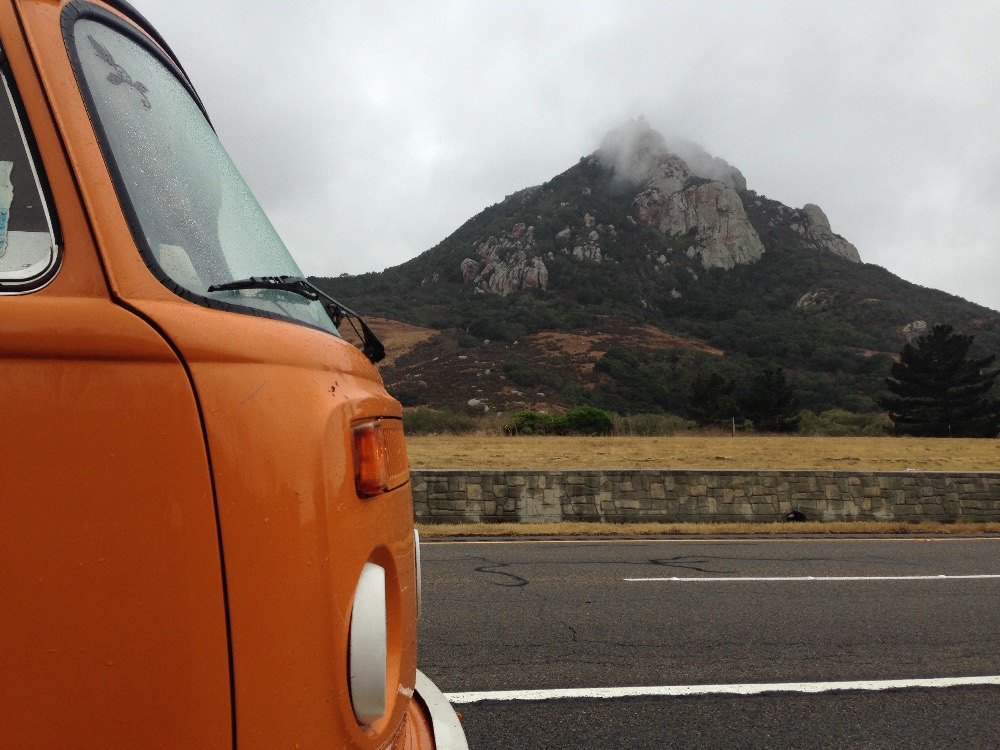 What I can do for you.
Everyone who contributes to my fundraising campaign will recieve a copy of Tall, Tall Tales, the latest CD from my band, Nicholas James and the Bandwagon, featuring the song Bus Life.  Also, if you provide your mailing address I will send you a thank you postcard from the road.  The more the merrier!
Any contribution over $100 will be eligible for a private house concert or a custom song, written by me, for you.  Your choice.  It will be my pleasure, whichever you choose.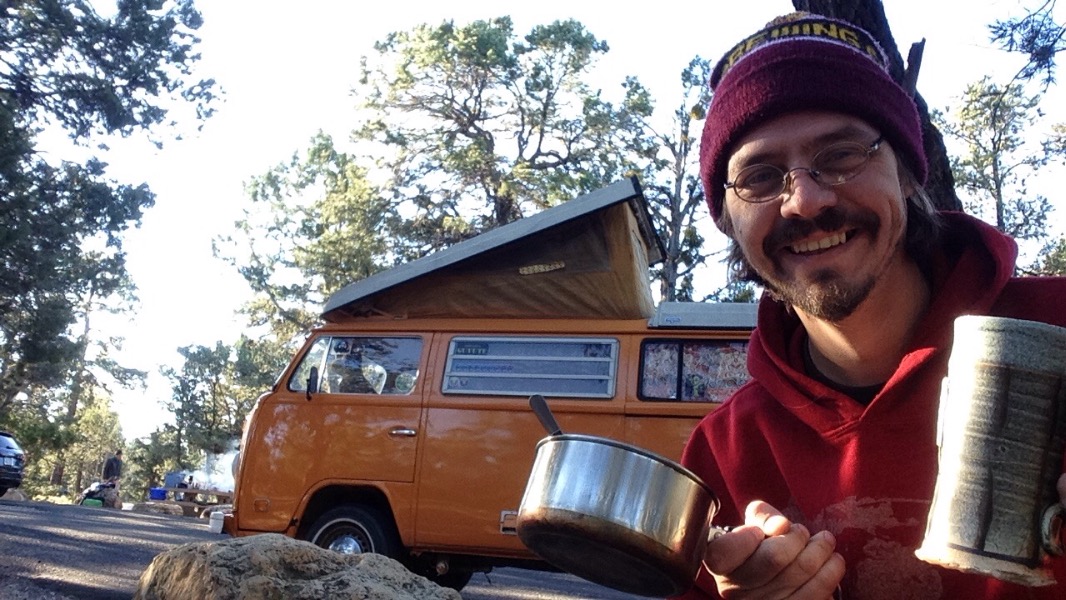 Bus life is better.
Despite the ups and downs of owning a classic vehicle, I still believe that bus life is better.  The road is an amazing place.  People are kind.  People are also curious and I've had innumerable conversations with folks at rest stops, parking lots and gas stations about my bus.  The Volkswagen Bus is a magical ride.  It makes people smile when I flash them a peace sign while driving by.  Little kids point and cell phone cameras scurry to snap a quick pic.  If you've got a few minutes and want to see Kelly Jo Bus in all her glory, surrounded by friends, family, music and featuring scenes of her rolling down the road,
watch the video for Bus Life here.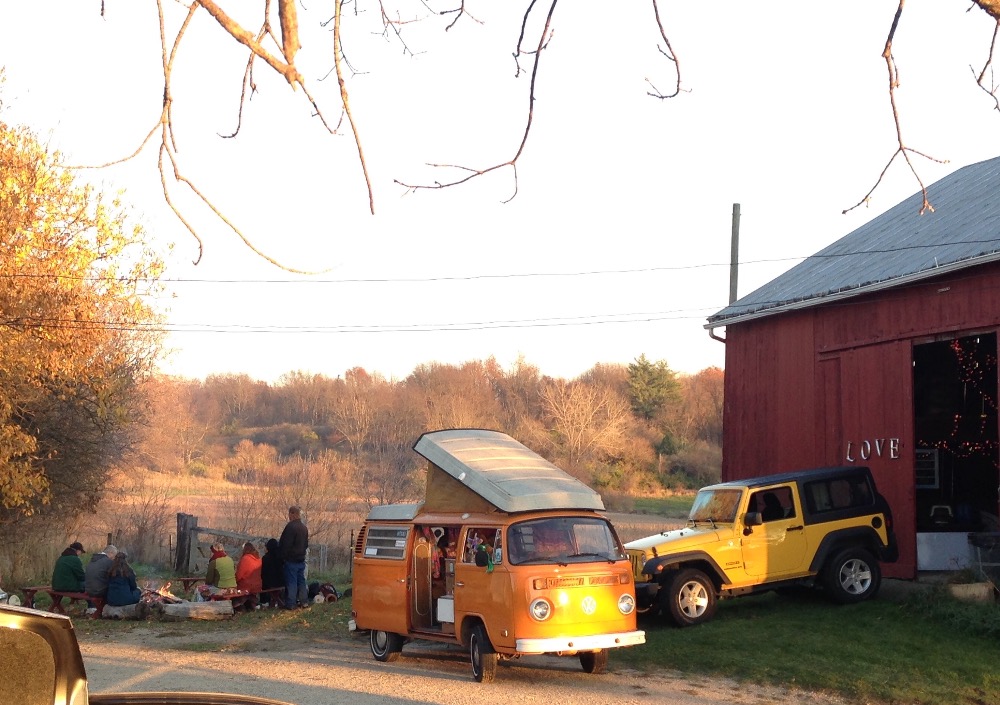 Is there any other way to help?
Yes.  If you don't want to contribute through Go Fund Me but still want to help, you can deposit money directly into my account at Lake Michigan Credit Union in West Michigan.  You should be able to just give the teller my name, and tell them you want to make a deposit as a gift for me, but I wont be able to see who is making the deposit this way.  If you need any help, please let me know.
Home.
Life is a journey.  This is just a bump in a long and winding road.  It looks steep right now, and I can't see around the corner just yet, but I haven't lost hope.  You guys have assured me that everything will be ok and I know it will.  Even though life is a journey, not a destination, I just want to come home.  Please help me reach my destination.  Please help me get home.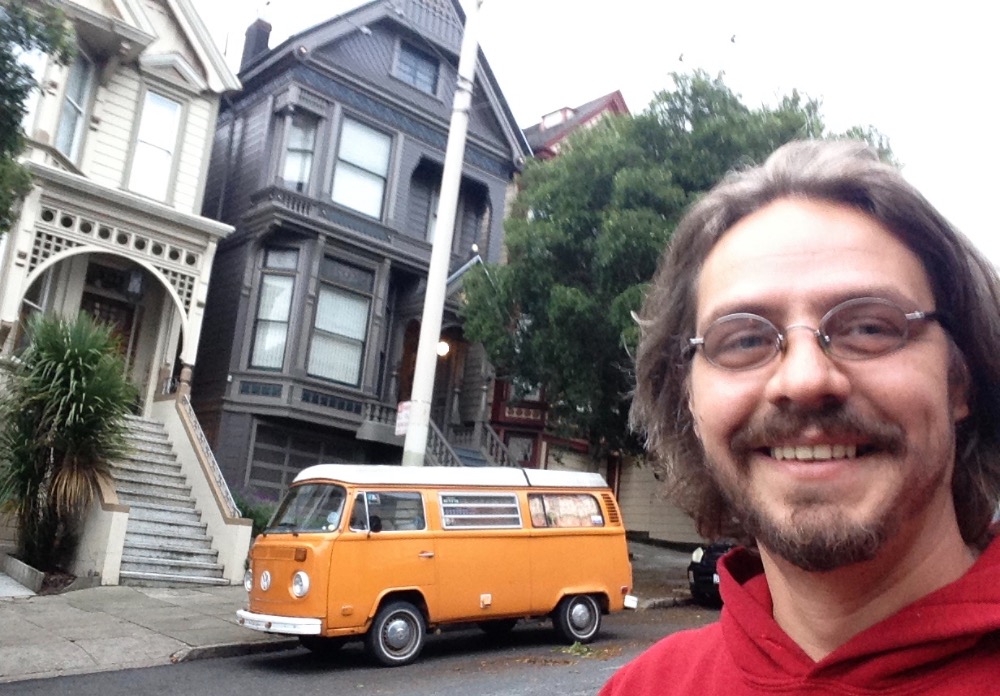 + Read More