41
7
Healing Oils - El Salvador Children
$1,925
of $1,600 goal
Raised by
44
people in 12 months
El Salvador is a beautiful country of verdant hills and volcanoes in Central America. It has a long history of violence and poverty, affecting thousands of people and causing unimaginable suffering.
My friend, Juan, a professor at Santa Clara University, California, and his colleague, Annie Boyd Ramirez, started Programa Velasco 10 years ago after visiting San Ramon and seeing the need for early childhood education.
Programa Velasco fills this need and provides  family support.
I have recently had the great privledge and joy of finally meeting the two children I have sponsored over the past 7 years - first Ashlee (9) and now her little sister, Danae Nicole (4) - and their grandmother, Noemi (photo below).
Both children have benefited from Programa Velasco, where they learn life  and social skills and receive a good education, good nutrition - and love.
Sanitary conditons fluctuate in this impoverished area and the children are at risk of disease and illness, as ocurred three years ago whan many of the children became sick after garbage collection ceased.
My intention is to send these children essential oils that are known to enhance the immune system - to keep them healthy and to help them to heal when they are ill from infectious conditions. 
Programa Velasco also provides micro loans to women entrepreneurs in the Women's Empowerment Program. While at the school I shared Self Care Practices and essential oils with these spirited and courageous women., as well as giving individual healing sessions for Post Trauma Healing 
This is my heart's desire for this campaign  is to raise funds for these healing oils, mainly one named OnGuard, known to combat and heal bacteria, fungus and virual conditions.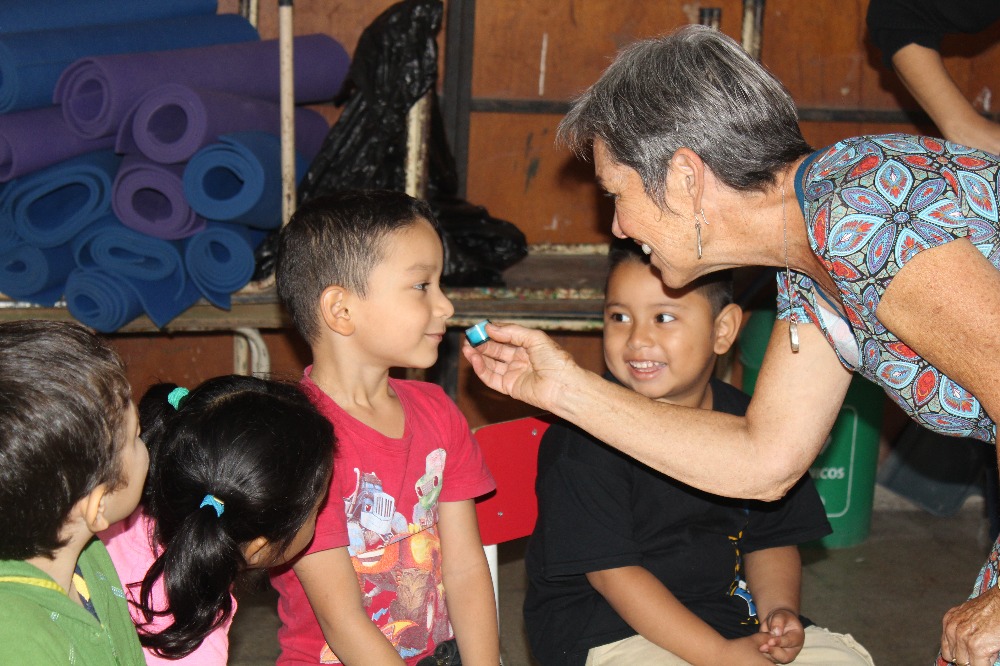 doTERRA oils company will match any funds generated from you, my generous friends and family.
Thankyou for whatever you are able and willing to do for the children and women of
Programa Velasco
, San Ramon, El Salvador, Central America.
In Deep Gratitude,
Bonnie
+ Read More