Happy Birthday Edgar Allan Poe!
$1,525
of $1,500 goal
Raised by
29
people in 4 months
Greetings Poe Fans Everywhere! Since 1982, Jeff Jerome, Poe House and Museum Curator Emeritus, has been celebrating the life and times of Edgar Allan Poe!

Jeff Jerome is continuing this tradition
with the popular observance of Edgar's birthday on Saturday, January 21, 2017 at 2 pm in the historic Westminster Hall in downtown Baltimore.  Assisting Jeff in this worthwhile event is the Maryland Historical Society and the Westminster Preservation Trust. 
THIS EVENT IS FREE!
Photo Credit: Henric Photography.

Please note this is the only Poe Birthday  event being  held at this location in January.


This program promises to be a fine tribute to Edgar! The program includes theatrical readings of
The Cask of Amontillado, The Tell Tale Heart, Annabel Lee, Alone Eldorado, Sprirts of the Dead
 and other works!
These works will be performed by our beloved Poe Performers,  Don Mullins and Matthew Bowerman! These fine performers have been entertaining us for years and they still have enthusiasm and joy in bringing Poe's masterpieces alive for us!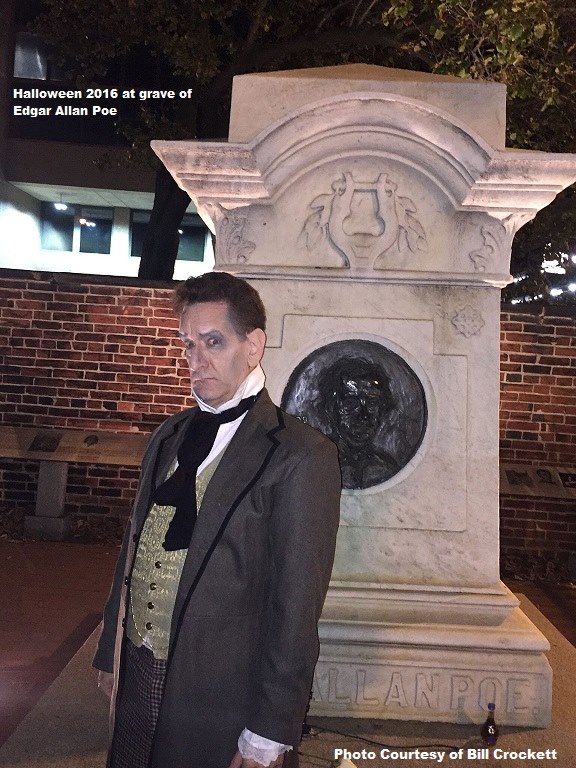 A musical program 
will be presented by violist Peter Minkler, a member of the Baltimore Symphony Orchestra!  He will perform "Largo" – Henry Eccles (1670 – 1742), "Vocalise," Op. 34, No. 14 – Sergei Rachmaninoff (1873 – 1943).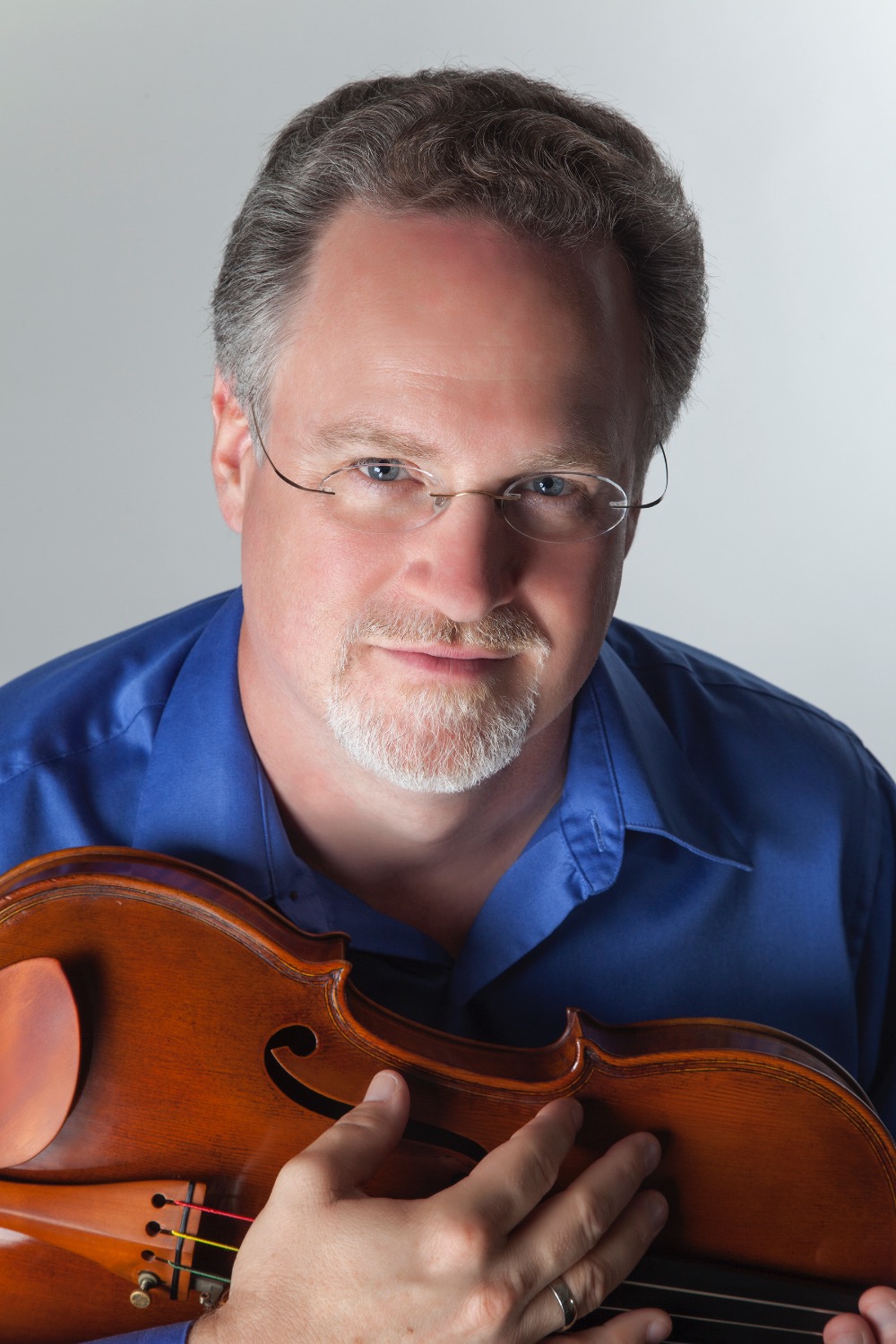 Peter shared these thoughts with us.
"For years, Baltimore has publicly and reverently honored and celebrated the life, career and death of literary genius, Edgar Allan Poe, in our own distinctive and singular way. As a longtime admirer of E.A. Poe, I have attended many of his organized birthday and funerary events held at Westminster Hall. Poe himself once wrote, "Music is the perfection of the soul." As a musician myself, it is now my great pleasure to participate in this unique celebration as my way of paying respectful tribute to this extraordinary and uniquely original American author."  I'm very proud to include Peter in this birthday tribute!
You asked for it! 
A specially designed Poe themed birthday cake will be given away near the conclusion of the program!  The cake in the photo is from last year's birthday event! One lucky stiff will walk away with the Poe Birthday cake! (not the one in the image! Sorry!)
The Traditional Apple Cider Toast to Poe
will be held at the conclusion of the program. Started in 1983 this ceremony has been proven to be a crowd pleaser! The young children in the audience absolutely love this! Pictured here is the Toast to Poe from 2015!
THE POE TOASTER TRADITION CONTINUES...In November of 2015, the Maryland Historical Society along with several other historical and civic organizations held auditions at the Historical Society with many applicants coming from all parts of the country with their own vision and interpretation of this tribute hoping to be chosen for this touching and mysterious tribute which ended in 2009.

Over 100 people voted in a secret ballot and chose the new "Poe Toaster" but his/her identity remains a secret.

At the conclusion of the indoor event the audience will exit the hall and gather near the Poe Monument in anticipation of the public appearance of the "Poe Toaster!" 


SIDE BAR: I had my doubts if this would work or not but what really swayed me was watching the children (and we had 17 children in the audience) watching the Toaster appear! They were so excited! You'd think they were watching Santa Claus appearing! This event was seared in their memory! What a fantastic way of introducing Poe to children! No regrets!

PLEASE NOTE! This is not replacing or taking over the original Poe Toaster tribute. This is a public event where everyone can view this personal tribute. The original Poe Toaster tribute and memory is safe, secure and will always be special in our hearts!

THE WREATH LAYING CEREMONY will officially end the 2017 Poe Birthday Celebration!



NOW FOR THE PURPOSE OF THIS PAGE!

THIS IS WHY YOU ARE HERE!  Unfortunately these events have expenses! Performers, musicians, tech, security, cakes, miscellaneous expenses must be paid! 

Will you please consider being a stakeholder in this event?

IT HAS ALWAYS BEEN A GOAL of mine to bring Poe and his works to life so people are introduced to Poe in a fun, creative way. This event and the others that I produce achieve that purpose. "It's for the children," as they say.

I'm very proud to include the Maryland Historical Society and the Westminster Preservation trust in this endeavor! These two groups deserve credit in assisting in this endeavor. Poe Baltimore, the good folks who manage the Poe House, are also co-sponsors of this event and a contributor to this celebration.

PLEASE HELP ME by making a contribution to make this happen!

Follow the links on this page to make a donation.  I will acknowledge you if you so desire.

If you are overseas I don't have paypal but you can send it through Western Union but PM me first.

IF YOU DON'T LIKE TO DONATE ON LINE please feel free to send your check to: Jeff Jerome, PO Box 1226, Severna Park, Md. 21146.

If we exceed the goal any monies over that amount will be used for future Poe related events.

Contact me at purplerustling@juno.com if you have questions or wish to connect with me privately.

GOFUNDME receives a small portion of every donation made on line. 100% of the off line donation goes directly to the program.

         * * *PLEASE WATCH FOR UPDATES! * * *

PLEASE NOTE! The program may change due to circumstances beyond our control. Every effort will be made to note these changes with updates to this page. 

Thank you for visting and I hope you'll consider making a donation to this worthy event.

This appeal will expire at midnight on Saturday, January 21, 2017.


"I thrust a torch through the remaining aperture and let it fall within. There came forth in return only a jingling of the bells. My heart grew sick — on account of the dampness of the catacombs. I hastened to make an end of my labour. I forced the last stone into its position; I plastered it up. Against the new masonry I re-erected the old rampart of bones. For the half of a century no mortal has disturbed them. In pace requiescat!"
                                           "The Cask of Amontillado"

FIN.




+ Read More
Update 2
Posted by Jeff Jerome
3 months ago
Share
Greetings Poe Fans on this Friday the 13th!

We are shy of our goal and I'm hoping there's a few of you on who want to donate but you haven't done so.

I'm asking that you move forward with your contribution and if you are nervous about donationing on line you can always mail the check directly to me. Remember gofundme takes a cut and the process of sending the check also has a fee attached to it.

All money sent to me directly goes 100% to Poe!

Even if you don't contribute you are still welcomed to attend the event.

Thank you so much!

Your's in Poe,

Jeff Jerome
+ Read More
Update 1
Posted by Jeff Jerome
3 months ago
Share
WE ARE two thirds away from total funding for this celebration! The performers are excited! Remember there is no admission charge to this event!

Email me if you have questions or comments!

A BIG thank you to those who contributed on and off line. You're the best!
+ Read More
Read a Previous Update
Be the first to leave a comment on this campaign.