91
4
Hans and Debbie Oehring Family
$5,885
of $10,000 goal
Raised by
94
people in 6 months
It is difficult to keep family on it's feet when you have family in the hospital with unresolved illness. The Oehrings have been trying to do it on their own for some time and they are not of the nature to ask for help. 

I am hoping this will help them with loss of income and mounting medical bills. 

If you are able, please, consider helping Hans and Debbie Oehring in a time of hardship. 

Thank you.
+ Read More
Update 2
1 month ago
Share
As many of you recently have heard, Hans-Christian Ohering passed on May 13th, 2019 leaving behind an amazing wife, Debbie, and his fantastic children Courtney and Joshua after a long battle with heart failure, Diabetes, sepsis, liver cirrhosis, and kidney failure. Hans was truly an amazing man. He always approached every person with a warm smile and was always willing to go the extra mile for his family and friends. The purpose of this Go-fund-me page is to spread awareness to those within our community about all that the Ohering family has endured during this time frame. Below is a brief snapshot of what the last year and a half of his life entailed. We are looking to raise money to help support the Ohering family during this time, any contribution will be greatly appreciated.

October 2018
Hans was scheduled for a procedure to reconstruct his "foot drop". This condition resulted in a surgery to improve nerve function to the foot. The recovery period was supposed to be 2-3 months. However, He complained of chest pain and was admitted for observation. After tests, an angiogram showed one of his valves in his heart has severe stenosis. This pushed back his foot surgery and the doctor scheduled a valve replacement surgery. The surgeries went well, however, recovery didn't. The issues with his heart caused a body wide impact. Hans' kidneys began to shut down which caused his body to retain fluid, putting more pressure on his fragile heart, he had a mild heart attack, bowel blockage, ulcers in stomach, esophageal erosion.
November 2018
Hans was moved to ICU step down unit where we could recover. Unfortunately, Hans acquired MRSA while in the hospital. Doctor began treating MRSA with antibiotics. Hans was transferred to CDH to receive care for his heart. Additionally, fluid began to accumulate around his heart causing pressure on his heart. CDH removed over 30 pounds of fluid from his chest cavity. Hans began to gain some strength back and began talking and eating on his own.
December 2018
Hans was transferred to MarianJoy Rehab. Hans' foot was still very infected. Hans' was supposed to have a Transesophageal exam to view the heart function, but this exam was cancelled due to him begin too weak. He was placed on dialysis to help with kidney function 2-3x a week. Hans was transferred to RML specialty hospital for rehab of the foot however the sepsis is still an issue and it is traveling up to his heart and causing issues with his heart valves. Hans was then transferred back to Hinsdale to be placed in inpatient care. Due to poor nursing care, he developed pressure ulcers on his heels, and sacrum. Doc decided to go ahead with the TEE to see ultrasound pictures of his heart valves. Doc confirmed an infection in his valves. Hans needed to undergo open heart surgery to fix the issue.
January 2019
Hans was transferred to Christ hospital to complete open heart surgery. They replaced the old valve with a cadaver valve. He was placed on ventilator to assist with breathing. Hans began to regain some strength after surgery and doc removed chest tube, he began to talk, and could eat pureed foods. His pressure ulcers advanced to stage III where he needed additional surgery to
remove dead tissue. Surgery went well and kidneys are starting to respond so he may come off dialysis! This is good news! Blood cultures came back clean as well so no more sepsis!
February 2019:
Good news! Hans has been moved to Meadowbrook rehabilitation center! He will spend 90 days at this facility with intense physical therapy hoping he can come home! Unfortunately, Hans went for a CT scan found a clot behind the knee, they may need to amputate leg. Chest wound has also opened up and needs a wound vacuum system to limit infection.
March 2019:
Wound vac is still in place on chest, pressure wound on sacrum has gotten worse and needs a wound vac on that wound, as well as surgery. Hans was transferred back to Hinsdale hospital due to altered mental state, brain scan done due to increased confusion. Hans has now been diagnosed with hepatic encephalopathy, this is condition that happens to patients with liver cirrhosis. Its where the brain loses function because the liver can't remove toxins from the blood. Hans has to increase his dialysis because his kidneys are starting to lose functioning again. This month as mainly wound care management however because of his fragile state he had more complications which exacerbated his condition.
April 2019:
More wound management, managing his kidneys and heart to ensure those organs are working correctly.
May 12th, 2019:
He was transferred back to Hinsdale after being transferred to RML specialty hospital a week prior due to complications. Hans had massive body wide swelling due to increased fluid build up in his body from poor kidney function. One thing lead to another and he was put back on dialysis, he was put back on a ventilator, and had over 10 IV's running to help pull all that fluid off his body.
May 13th, 2019:
Hans passed away from a long battle with complications and many unfortunate diagnoses.

This update was put together by Jessica Buzinski, BSN, RN. She is Kathi Buzinski's daughter and friend to the Oehring Family. She has helped Debbie throughout Han's year and a half journey.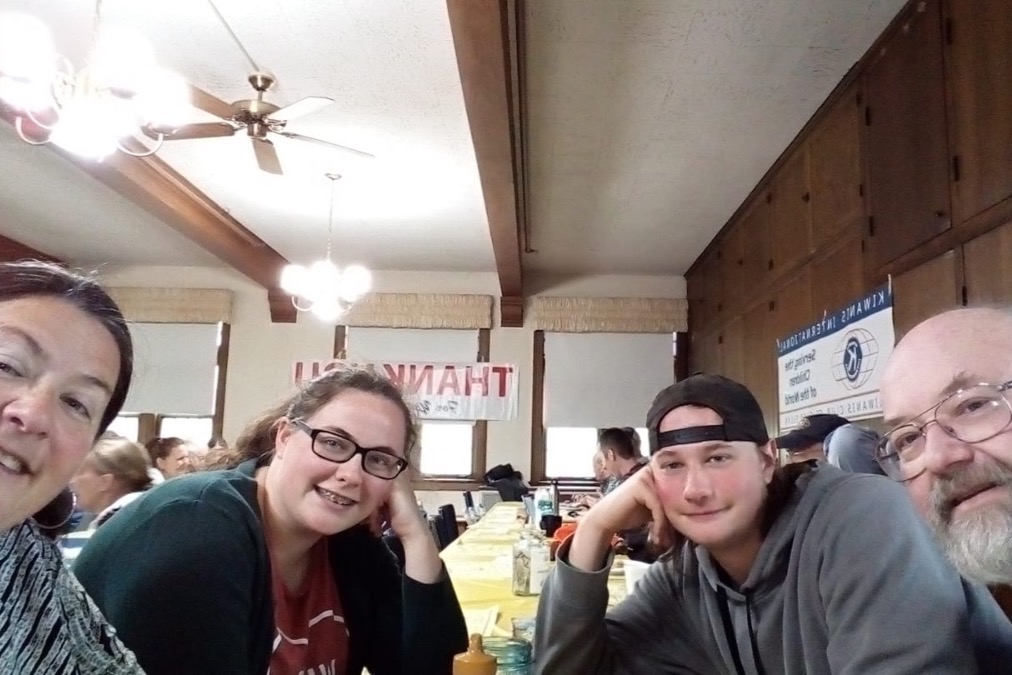 + Read More
Update 1
5 months ago
Share
Hello everyone.

A little update on how things have been going:

Hans' journey began October 12 with complete foot surgery. Since then he has had a heart attack, kidney shut down, burned esophageal (vomiting), balloon pump, TIA (stroke like event), open heart surgery with triple by-pass and aortic valve replacement, contracted the MRSA virus and continuous fluid retention. Hans seemed to get better and moved to rehab but returned to the hospital with an infection and continued nauseous. One more trip back to rehab and was finally doing well but became ill again. The same infection (Enterobacter Cloacae Septicemia) turned out to be and confirmed as multiple TIA's. Hans' kidneys have failed to work properly so he is receiving dialysis 3x a week. Last week a new test revealed in infection sewn between the new value and aortic artery. It is a pocket of infection that can only be treated by another open heart surgery. In order to do surgery, Hans will need to gain strength.

He has a great wife and kids who want to press forward to see him well again. There are a lot of hurdles to get through but all his family are hoping for a miracle.

Hans is employed with Firestone for 20 years. Debbie works at HealthTrack Sports & Wellness and Carol Stream Park District for 5 ½ years and Village of Glen Ellyn as a crossing guard for 12 years. Hans and Debbie have been married for 23 years, have 4 children Michael (Caitlin), Ashley (Terry), Courtney and Joshua and 3 grandsons Tyler, Austin and Wilson.

Please keep them in your thoughts, hopes, and prayers. Please forward this on to people who know this family. They are in real need to get through this very long and hard road.

Debbie is touched beyond words at the support and finds it difficult to keep dry eyes while she keeps working to be there for her family in every way possible.

Thank you so very much to all who have contributed.
+ Read More
Read a Previous Update