Lily-mai's Disney wish
£12,229
of £7,000 goal
Raised by
261
people in 41 months
Hiya, my name is Lily-mai, I am 3.5 years old and live with my mommy, big sister and big brother in Worcestershire. I see my daddy regularly. I haven't had an easy 3.5 years so far and every day is a challenge for me. You see, I'm very delayed but have no name for what's wrong with me, I can't walk or stand unaided, I can't crawl or bum shuffle and I can't talk words, I have my own language and certainly lets everyone know what i want, my mommy says im a very clever girl.
Our world dramitcally changed on the 15th july 2014, i was practicing cruising and i fell, banging my head, i went very sleepy and started to vomit, my mommy thought i may be concussed so called 111, who sent the ambulance team out. we were rushed to hospital and i was incubated so i could have a CT scan to rule out any bleeds on the brain...they found a brain tumour the size of a tangerine and hydrocephalus. I was rushed to BCH to have an emergency EVD put in to relieve the fluid and pressure on my brain. On the 18th july i had my 8 hour operation to remove the tumour, however, they couldnt remove it all as its attached to the brain cortex, a later MRI scan showed another piece also remains, that leaves about half left. On the 19th july, 9 hours after my op, my left lung collasped,oxygen levels went down to 19%, i could have died if the amazing staff hadnt of acted to quickly... i was incubated again, so that machines could breathe for me whilst i healed on PICU. i also lost the use of my right side, but with amazing physio team, mommy's and my hard work it came back. i also have a unsafe swallow, a silent aspirate, which means my body doesnt recognise food or liquids going down to my lungs, so im now fed through a NG tube...the angels are certainly looking out for me.
On the 25th july, my mommy had the devasting news that the tumour is malignant... a brain tumour called MEDULLOBLASTOMA. The best treatment for this is radiotherapy but as im already very far behind we are using a french baby protocol, an intensive course of chemotherapy over 72 weeks. We dont know my prognosis, its anywhere from 30% to 65% survival over 5 years. I have has a pernament shunt put in to help keep the fluid building up on my brain and a Hickman line put in for treatmen, I have regular MRI scans, lumbar punctures, weekly blood draws, blood and platelet transfusions, eyes, ear  and kidney are checked, lots of hospital stays.
I would love to be able to go on a special holiday to meet Minnie mouse and all the Princess's, to swim with the dolphins, i loved swimming and ive now had to give it up, i miss swimming so much so this would be very speacial to me. It would also mean i have something to look forward to once my treatment is over or tp give my mommy,sister, brother and daddy a happy to memory in case i gain my angel wings.
Please help my mommy make this dream come true as it would make me so happy... Just £1 would be so much help to make this happen, every princess deserves a happy ending. All your generosity is greatly appreciated, thank you everyone, lots of love Lily-Mai xx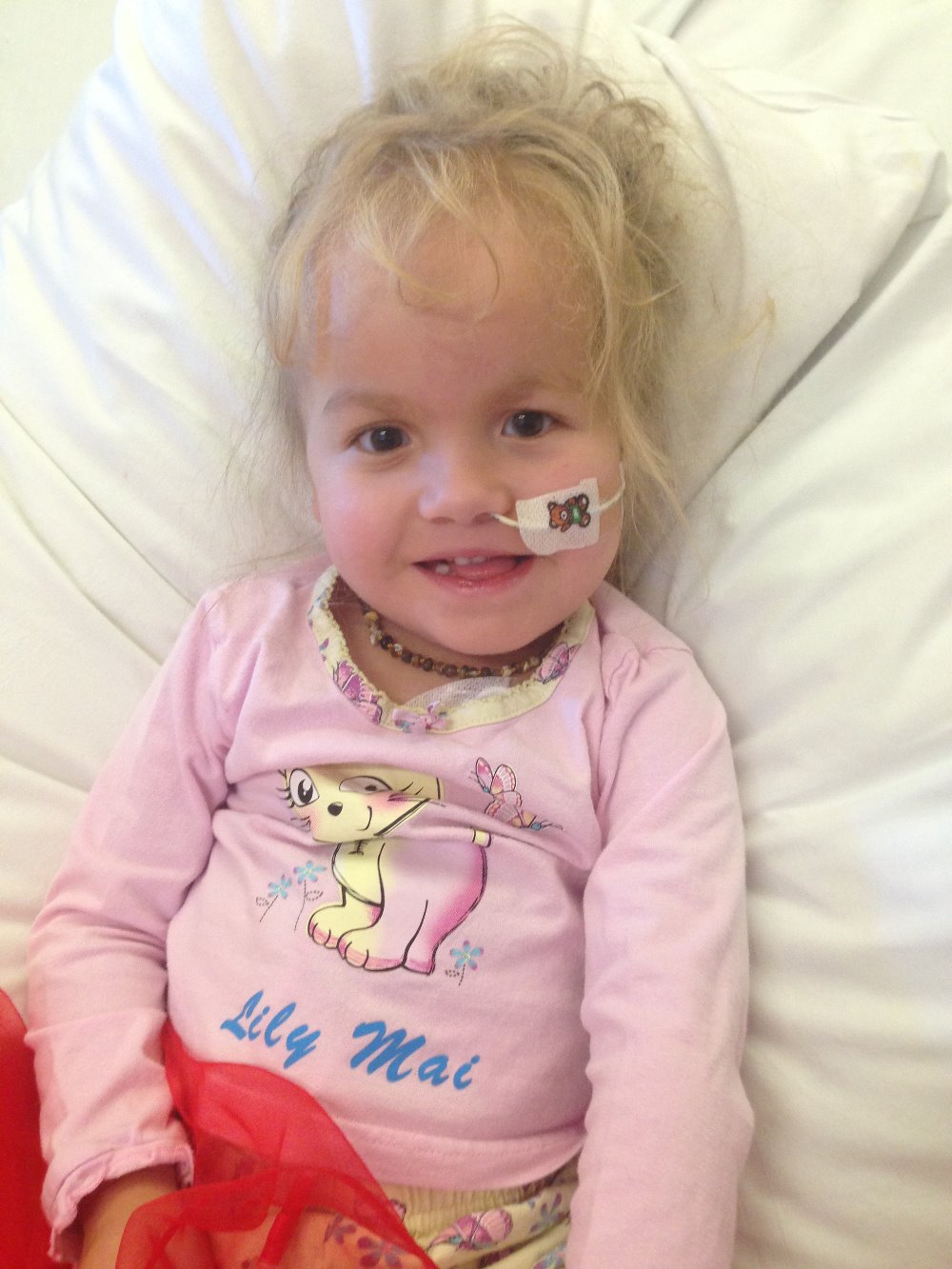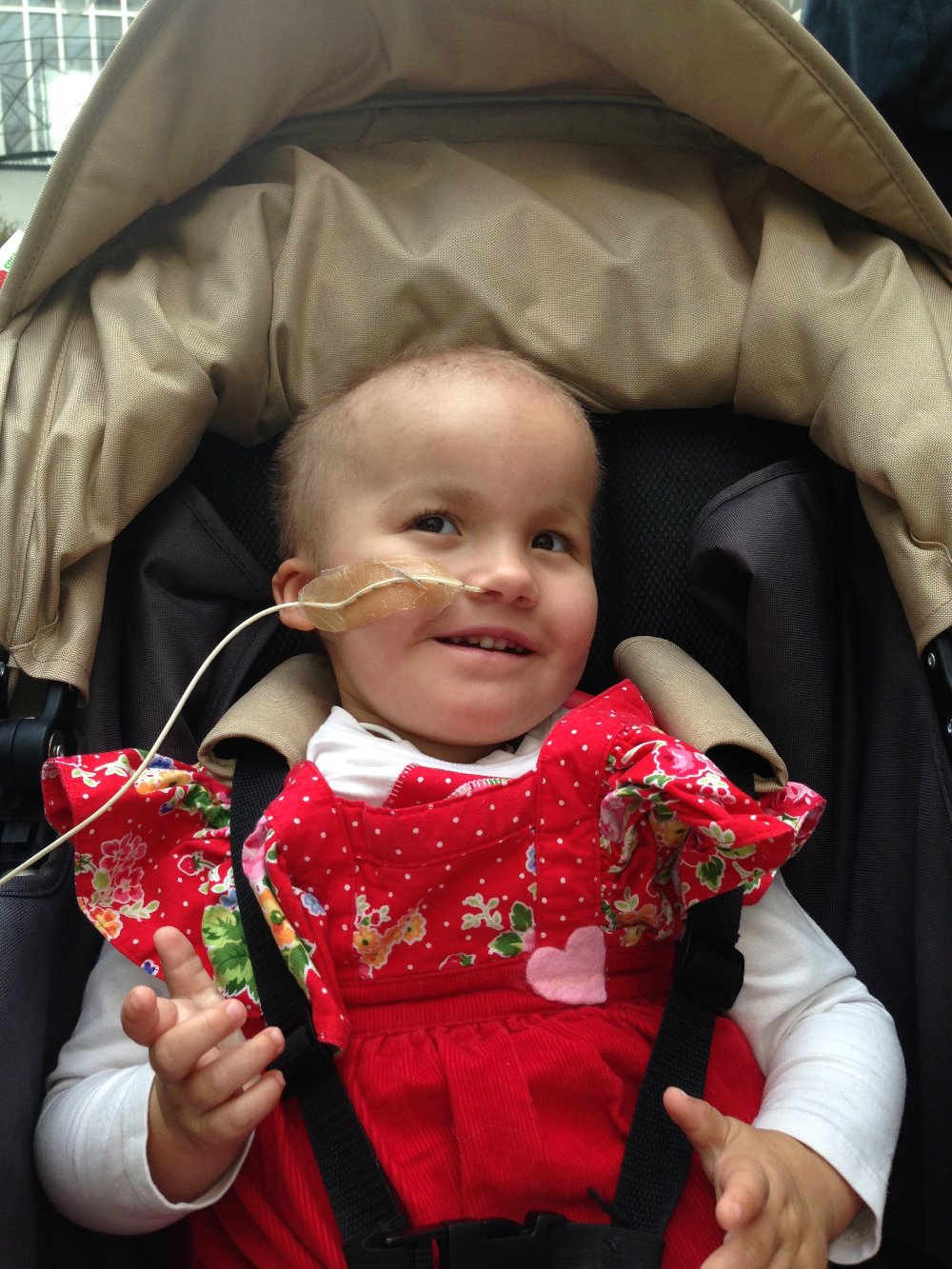 + Read More
Be the first to leave a comment on this campaign.