Can you please help Nichole?
$3,725
of $10,000 goal
Raised by
66
people in 49 months
It is with tremendous love and deepest concern, for my beautiful granddaughter, Nichole, that I find myself reaching out to you.
On August 16th, 2008 my wonderful 4 week old granddaughter, Nichole, became a victim of Shaken Baby Syndrome.  She was having, what my daughter described as jolts or jerks.  She was rushed into the emergency room at a hospital in Loveland, CO at which time the doctors realized that Nichole was in trouble.  She was airlifted from the Loveland Hospital to The Children's Hospital in Denver, CO.  When she arrived at Children's hospital, she was in a coma.  She spent a week in a coma and we were warned that we may have to start making some decisions about taking her off of life support.  On the third day of her coma, Nichole's father confessed to shaking her.   After an agonizing week, a miracle happened.  Nichole woke up from the coma.
Nichole spent another week in rehabilitation.  When we took her home at 6 weeks old, we were told that there was so much brain damage which was located throughout her whole brain(not just in one spot) that there there was a good possiblity that she would be blind and may not be able to walk.  In the first 2 years of her life, she received extensive therapy and was being seen by a center for the blind.  Nichole did not let her brain injury stop her.  We were thrilled when she took her first step and realized she would be able to walk.  As she starting getting older we realized that she was able to see but with major complications.  She was having seizures that stopped but came back about 2 years ago.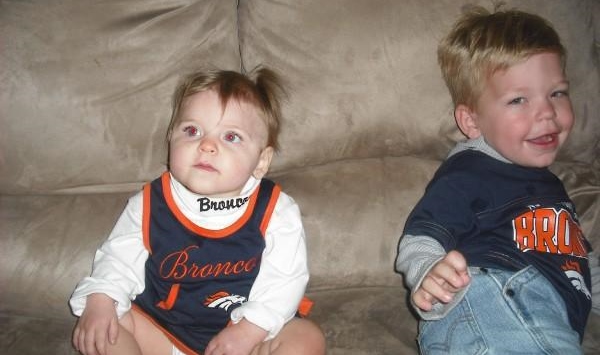 Nichole is now a beautiful 6 year old who needs help.  She has virtually no depth perception or peripheral vision.  Just recently we found out that she is going blind in her left eye.  She needs eye surgery, soon, to help prevent full blindness in that eye.  It's the only alternative to try to save that eye.  After years of, off and on, having to wear glasses and eye patches, they are not helping.  The retina in that eye was severely damaged and there is alot of scar tissue that is causing the problem.  With these vision problems, Nichole is starting to get bad headaches.  One of the biggest problems is she keeps falling down the stairs, both at home and at school.  She just cannot see them.  She is constantly running into things, especially at stores that have things sticking out from their shelves.  I'm always praying that she is not seriously hurt during these times.
The seizures she has are very scary and dangerous.  She has to take daily medication for them, and my daughter has to keep a different kind of emergency seizure medicine close by at all times.  She wakes up at night with night terrors which we were told are actually seizures.  We have to keep her totally away from blinking lights, as that will cause them.  She just starts staring and is in a whole different world.  A world that she very possibly may never return from.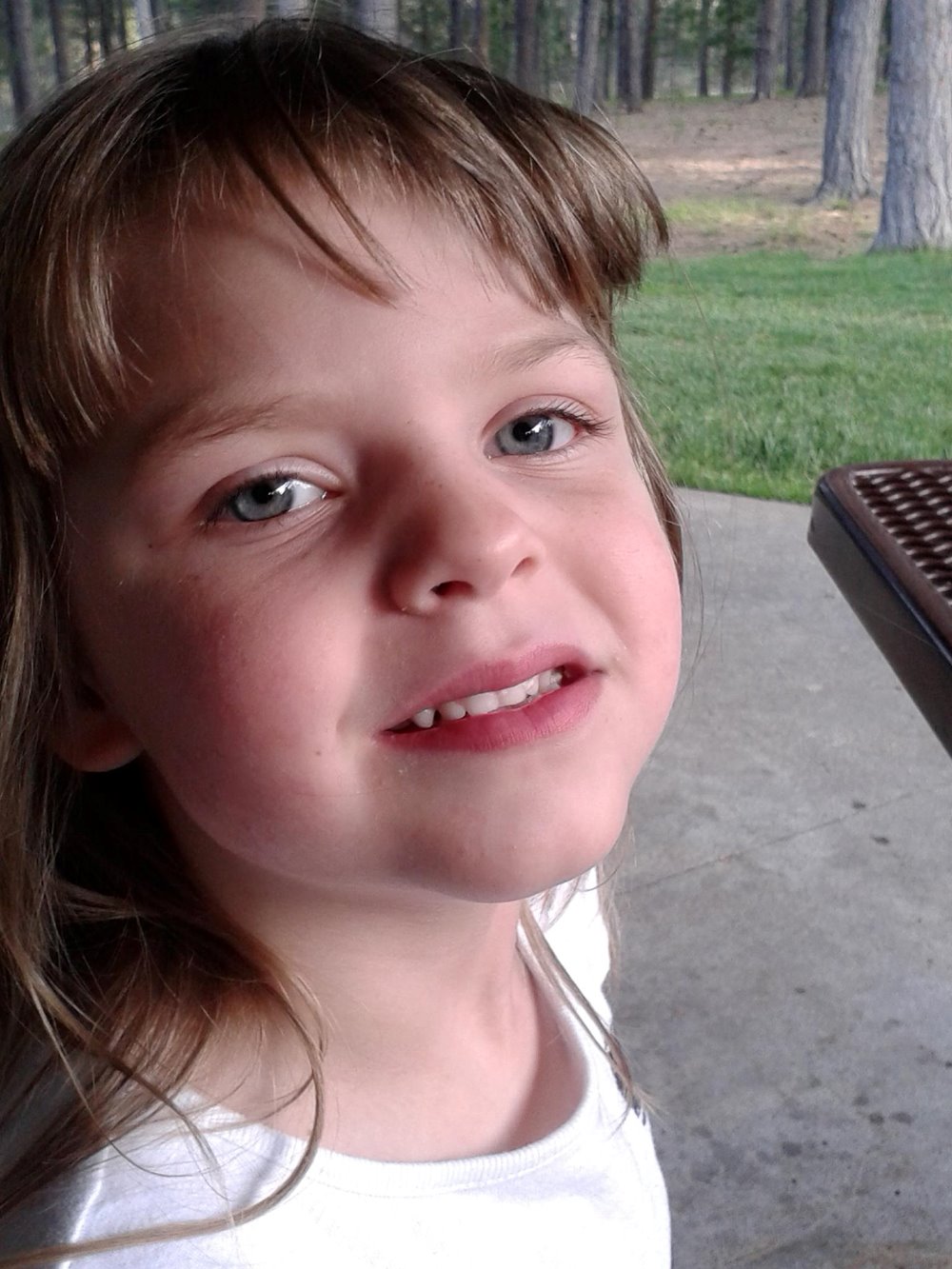 We are starting to run into alot of road blocks with Nichole's treatments.  First off, her father (who is the one that did this to her) was court ordered to keep her and her brother on health insurance.  He dropped their coverage.  Nichole does not have health insurance except the Medicare/Medicaid that comes with her SSI benefits, but it only pays about 20% of everything.  We are in a desparate situation.  Nichole's seizure medicine alone is $1,000 a month.  Several of her appointments with her Neurologist and Eye specialist at Children's Hospital have had to be cancelled because my daughter could not afford them.   My daughter has called me, crying, many times because she doesn't know how they are going to come up with the money to pay for next month's seizure medicine, let alone afford the surgery she so desparetly needs.  Nichole is going downhill fast because of lack of insurance and inability to pay for the care she needs.  
Another roadblock is their landlord has refused to let my daughter put bright colored tape on their stairs to help Nichole see them, even though he knows all about her condition.  He also downright refused to let them get her a seizure dog that will go get my daughter when Nichole is having a seizure.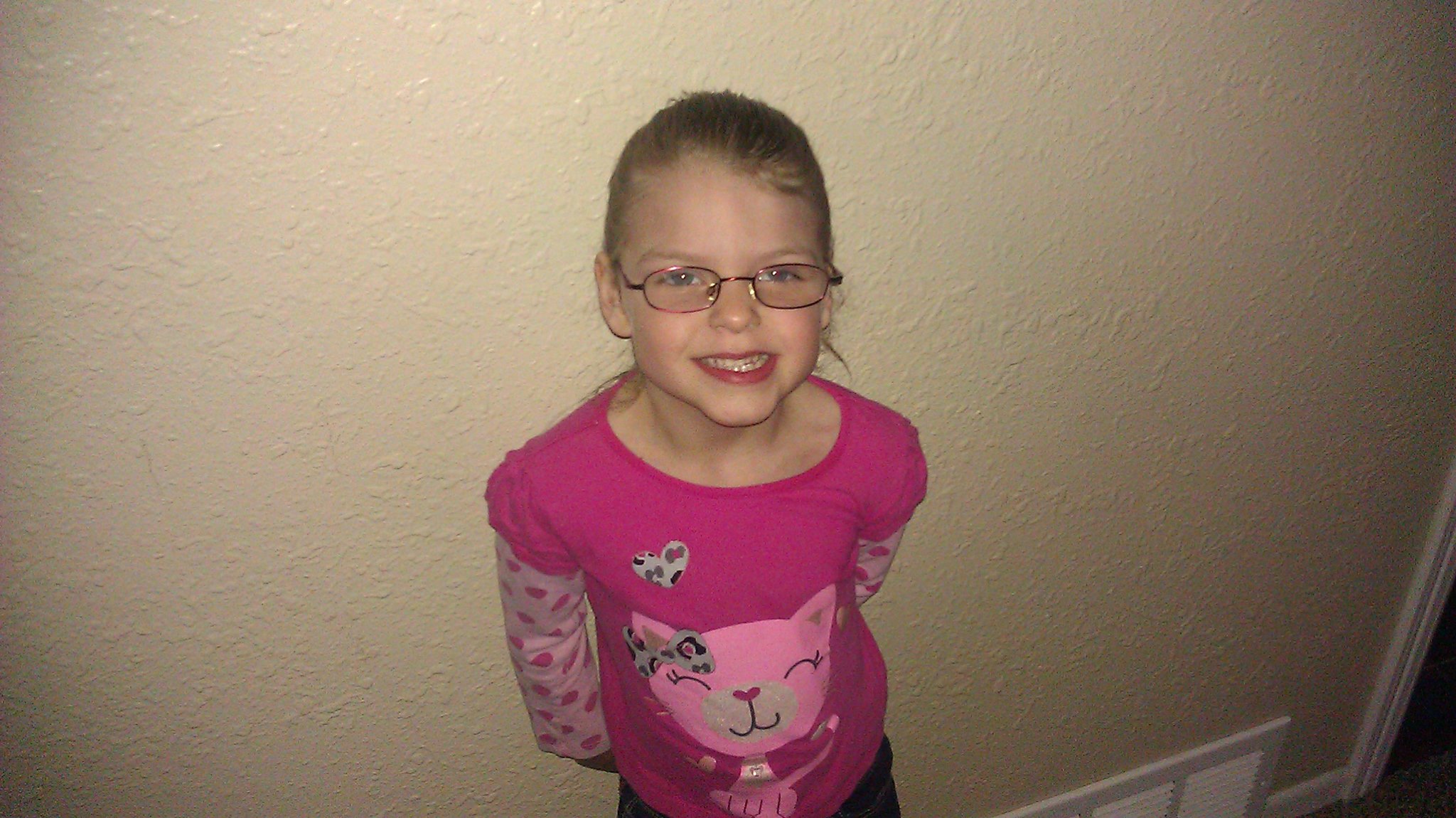 Nichole has a lot to deal with.  She is the most amazing, beautiful girl with a heart of gold, but she comes home crying from school because of getting teased, picked on and bullied from the other kids, because she falls down the stairs and sometimes has to wear glasses and patches.  None of the other kids play with her at recess.  My heart breaks for her every time I hear these stories.  She also looks like she's being silly when she smiles, but the doctors told us that she looks that way because the left side of her face is very weak.  Sometimes when she looks at you, she doesn't look like she is.  Her eyes can't focus on you and she looks like she is looking elsewhere.  She is also very small for her age because the shaking stunted her growth.  The doctors are thinking she won't even reach 5'.  There has been concern from the start that her brain would continue to grow, but her skull may not.  These are just some fo the reasons she needs to continue seeing her specialists. 
It is with heartfelt, deep love for Nichole, that I am reaching out for your help.  We need to try to raise funds to help get her surgery, help pay for her life saving medication, glasses, patches and whatever other aides she needs or will need to help her live as best of life as possible and possibly save her life. 
When Nichole was shaken, it was the biggest nightmare of our family's lives, but it's a nightmare that will not end.  It's a nighmare that Nichole along with her family has to deal with for the rest of our lives.
Thank you from the bottom of my heart, for taking the time to read about my amazing granddaughter, Nichole, a little girl who has been through so much and has a lifetime of uphill battles yet to face.
With sincere gratitude,
Cindy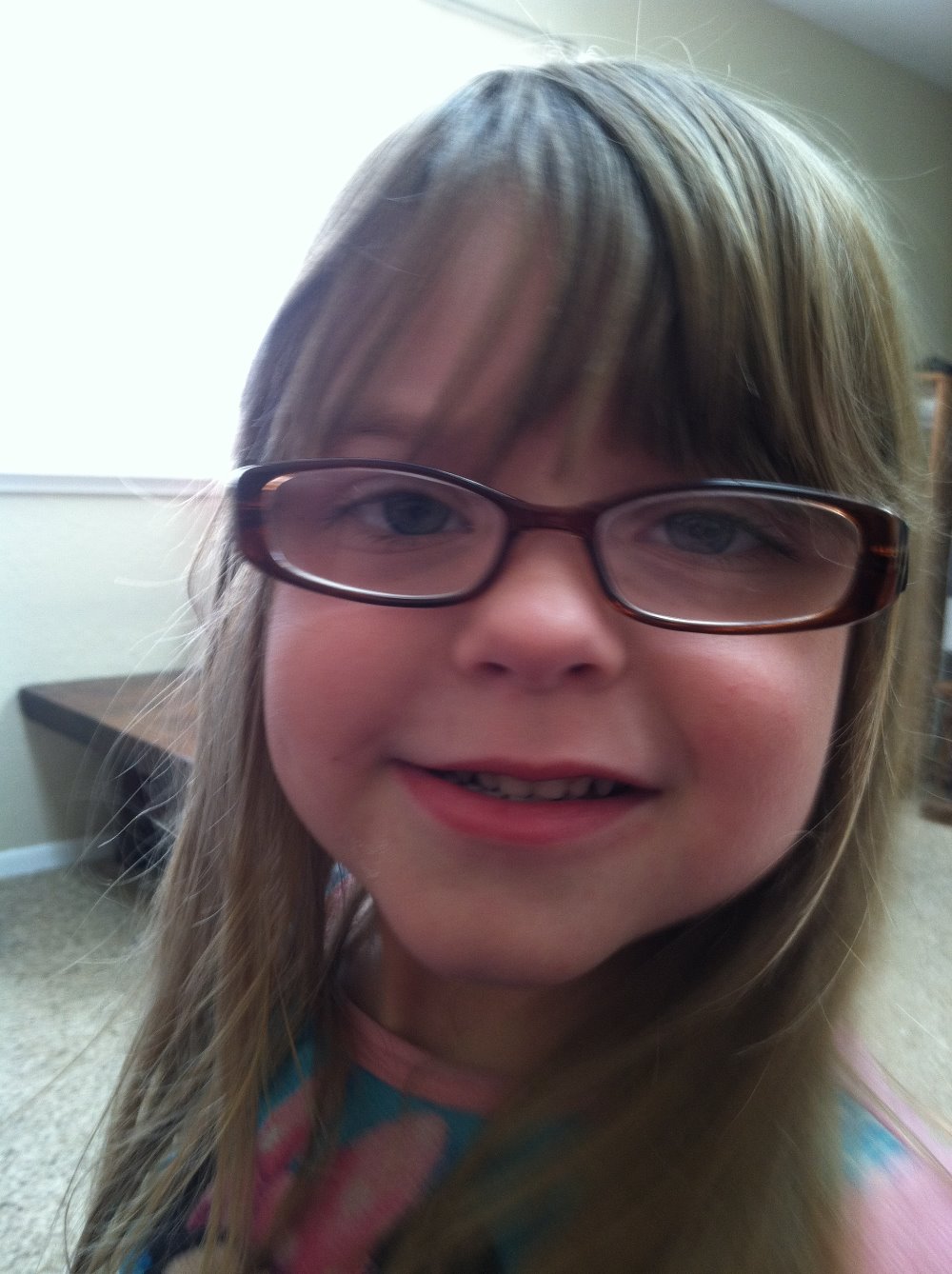 + Read More