Landsknecht Reenactment Group
$876
of $7,500 goal
Raised by
15
people in 30 months
PLEASE HELP OUR REENACTMENT GROUP EXPAND!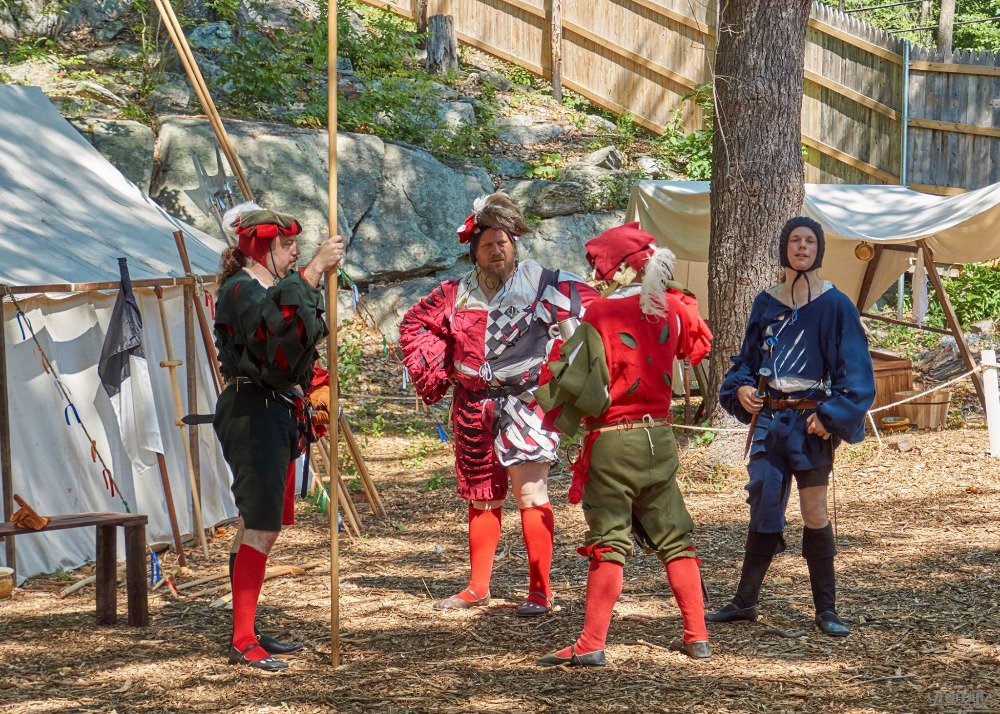 WHO WE ARE
Let me start with myself. I'm Mike Degner, and I'm from Central Jersey. A lot of you may know me from various Renaissance Faires here in the northeast. My fiancee, Alicia McAteer, and I are co-founders and owners of an educational reenactment group that goes by the name of "
The Guild Of Saint Longinus
", based at the
New York Renaissance Festival
. We portray a Fähnlein (company) of German mercenaries called
Landsknecht
, and their Tross (Campfollowers and wives). We hail from Swabia, a German speaking country in the Holy Roman Empire, in the year of our Lord 1528. (Or, various parts of NJ & PA, in the year 2016...)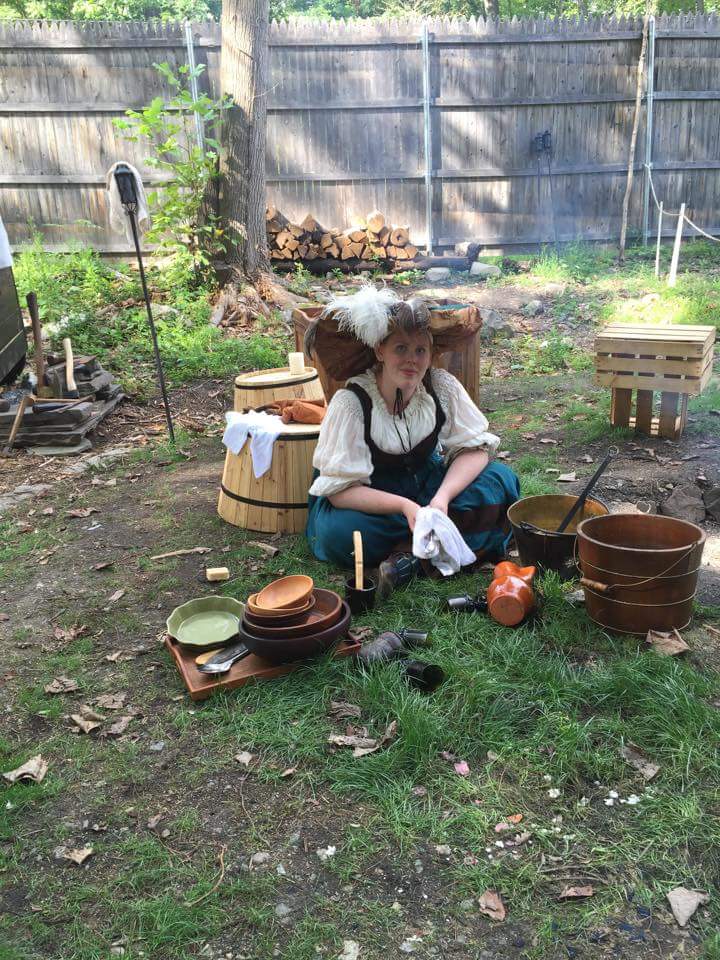 WHAT WE DO
We strive to educate patrons at the Ren Faire what life was really like in 16th Century Europe. We go about our day, performing tasks that would have been normal for an army of mercenaries on the march. We make and mend our own clothing by hand. We cook our meals over an open fire, based on actual recipes from the Middle Ages & Renaissance. We play dice, card and board games that the soldiers and their families would have played to pass the time. We march in parades around the Faire in formation, carrying either Pike (a 12-18 foot spear), Halberd (a long handled axe), or Greatsword. We train in various armed and unarmed combat styles based on the
ACTUAL Martial Arts of Germany
, as depicted in recently discovered manuscripts and treatises dating from the 14th up through the 16th century. And, most importantly, we explain everything we are doing to YOU, our patrons! We show you the hows and the whys, and even let you join in and get your hands dirty at times.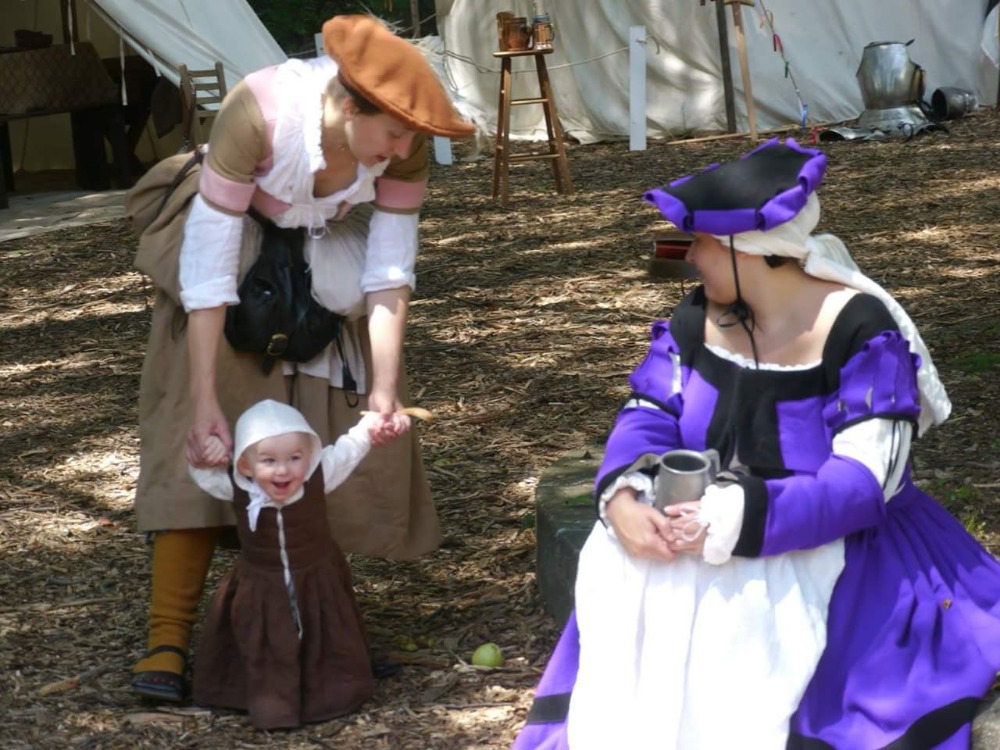 OUR HUMBLE BEGINNINGS
Being a part of a group like this has been a dream of mine for over two decades, since I started working and attending Ren Faires. Unfortunately, no Faires in my area had anything like it, and the SCA wasn't quite what I was looking for. Then, in 2014, a Viking encampment was started by a friend at NYRF. (Definitely worth a visit if you go to NYRF!) He mentioned that the owners of Faire were also looking for a group to do a military encampment. My fiancee and I hounded management, wrote business proposals, and hounded management some more. They agreed to give us a shot.
Gulp! We've never done this before! We scoured the internet for ideas and advice. We befriended and visited other Landsknecht groups in other states. We bought, crafted and sewed everything we had in our camp, with help from some amazingly supportive friends. We dipped into our savings. I took a loan out of my 401k.
As our first season happened, we were told by patrons, Faire actors, other reenactment guilds, and the owners and management of Faire how impressive our camp was. Everyone congratulated us on how much we accomplished in our first year. Our cheeks blushed. Our hearts melted. Our egos inflated.
WHY WE ARE ASKING FOR YOUR MONEY
We want to grow. We still have all the gear from last year, which is good for how small we were. However, we are in the process of recruiting more members. Plus, we all want to learn new things that we can then teach you about. Here's a list of some of the things we would like to fund with your generous donations:
More card and board games to play with the patrons, as well as historical children's toys
More canvas tents to be walked through, to show what officers and enlisted lived like
(This includes the materials to build an authentic travelling camp bed, wooden chests, tables, washing area, and all of the other things that would be seen in an officer's camp)
More historically accurate cookware
(Replacing our modern cast iron cookware with more accurate (and more expensive) copper and ceramic pots and pans. Also, the materials to build a proper wooden cooking spit to replace our modern cast iron and stainless steel one.Lastly, a clay oven that we can actually use! )
Fabric and supplies to give hands on sewing lessons
(100% wool, linen or silk, depending on the project, linen or silk thread, plus historic thimbles to brotect fingers)
Seating and other furniture for us and our guests
(We really had a shortage of seating and table space. We'll be making benches, stools, chests, tables food prep surfaces, and other workspaces)
Improvements to our demonstration circle
(We want to cover the concrete surface with foam tiles topped with sand to make falling safer, along with lumber and other supplies for other projects and demos)
A Landsknecht Drum and Pfeife
Gardening and grounds-work
(We need to level the ground a bit more than it is for tent placement. We also want to plant different herbs, fruits and vegetables that would have been accurate to the time and location of the Landsknecht to be used in our camp cooking)
Lastly, we will be covered by two seperate insurance policies. One that covers us as a reenactment group, and one to cover us in our martial practice.
As you can see, we have a ton planned for our future. Alas, being a volunteer organization with no income makes it hard to do all this without your help. So, if you'd like to help a bunch of history nerds and European Martial Arts enthusiasts continue fulfilling their dream of putting the REAL Renaissance into the Ren Faire, every dollar helps! Please donate whatever you can, and please share this page with your friends and families.
More than a third of our projected goal is reserved for purchasing or crafting the incentives you will recieve for donating. Then there are GoFundMe's fees. Almost everything listed above is for raw materials for the seven of us to build from scratch. 
Danke Schön! We hope to see you at Faire!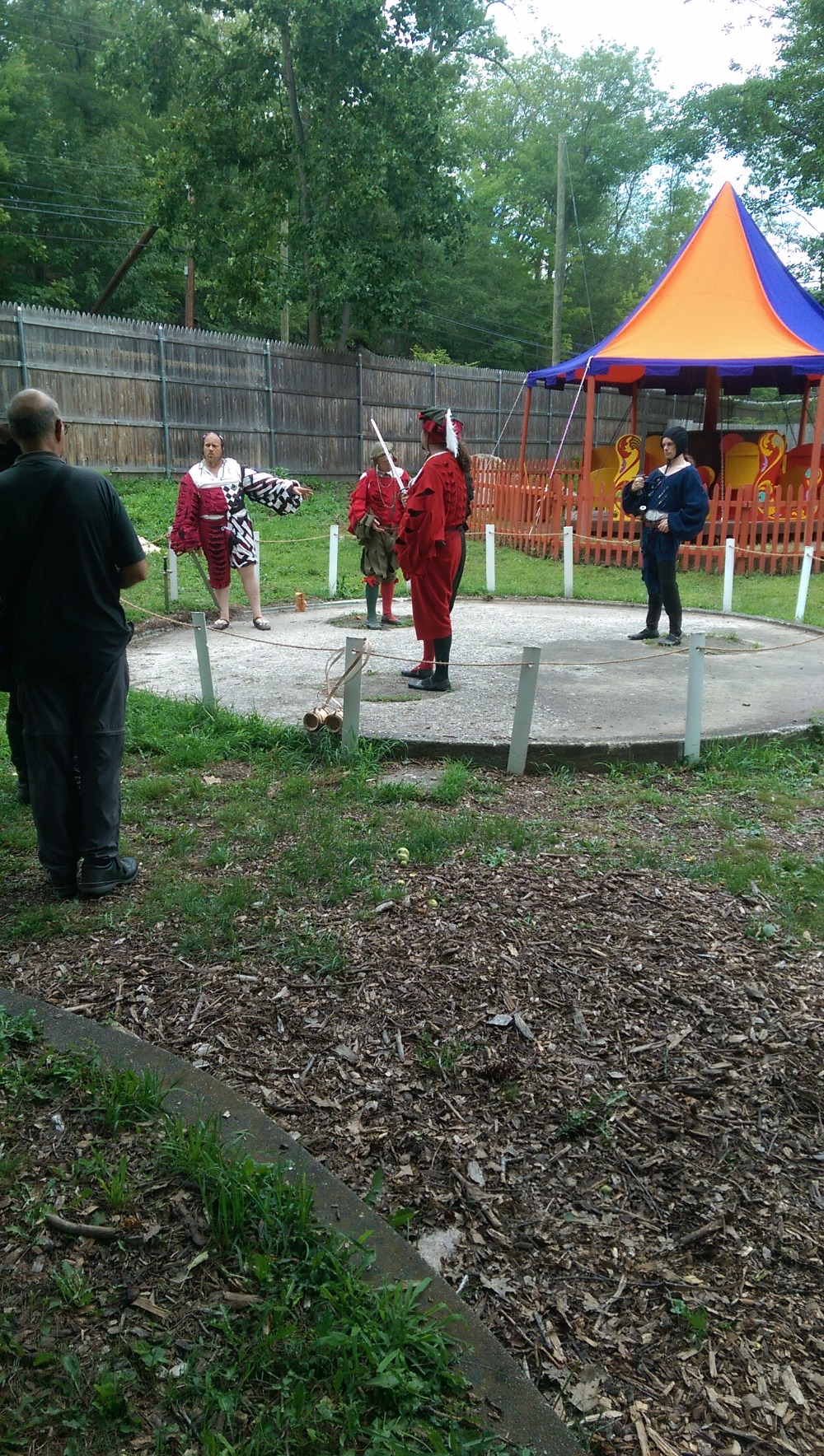 + Read More
Be the first to leave a comment on this campaign.