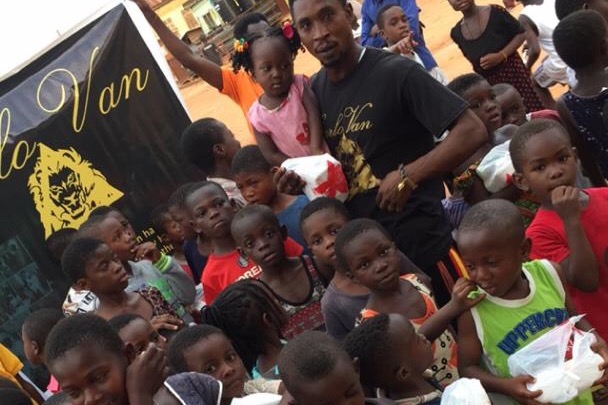 1
2
Not Just Surviving
$5
of $200,000 goal
Raised by
1
person in 3 months
In 2017 we traveled to Kano a state in Nigeria and while sitting we decided to buy sugarcane and before they gave it to us they cut the bottoms first because they digged them from the ground. So after they cut the bottom part and threw it out and  we saw these kids run to it .we thought they were racing or something but it tend out to be they were starving and  wanted to eat the dirty bottom piece.That really touched me and I was heartbroken I knew  there is hunger but I didn't know it got to this far. Again We went to Lagos a different state in Nigeria and we went to their restaurant to try their jollof . Which was wack so we couldn't finish it so right when we got up these kids run to our plate to fight for the food because they want to survive. I felt so bad with this two situations.  I realize they need someone to be their voice and speak for them . This kids only live to survive so they end up on the street and come out as a gang members , thieves ... so I decided to speak for this kids so people can come out to their aid . We need to give this kids reason to leave by giving them hope . I build  my brand Carlo van base on my faith and motivation to give people hope. We stand for unity, strength and Courage. We will also donate a percentage of our profit into this funds to support the cause . Please let's come together and help build these kids future by giving them a way to fulfill their dreams .we  will use this funds to ..

1. Give them acces to water by building wells
2. Build a School and a dormitory including trades(vocation).
3.build a community access bathroom. 

 We will not only feed this kids but also housing them and educating them. Please join the team to help fulfill this cause . Thank you everyone.
+ Read More
Short video of a charity founded by Rufai Kasim who is the owner of Carlovanclothing.com
Please help this community by donating to their go fund me charity in which 100% of donations will go to access to clean water education and sanitary environment for public. Share this video to those can!!
+ Read More