The Growing Minds Initiative
$15,280
of $17,000 goal
Raised by
67
people in 37 months
The Growing Minds Initiative is a fledgling NGO focusing on creating sustainable poultry and green vegetable farms to fund education for Orphaned and Vulnerable Children (OVC) in Dar Es Salaam, Tanzania.

We are a consortium of Johns Hopkins students from all different schools and walks of life that have come together under a common vision: every child deserves an education.

The Issue:

3.1 million children have been orphaned in Tanzania alone. Many of these children live in large households that struggle to provide care for all children. 

Primary school is supposed to be free within Tanzania, but unfortunately this is not always true. Uniform fees, tuition fees, desk fees, and security fees can cost around 20,000 TSH, or ~10 USD.  With the average Orphaned or Vulnerable Children (OVC) household having 4 or more children, many caretakers cannot afford education.

Building A Better Organization

The problem with a lot of organizations is when they come in to solve a problem, they get a grant from an outside person that funds them for a certain time.

But when that time is up, the money runs dry, and the program is forced to stop providing aid to the community

The organization then has to look for more money from a different person, which may want to try and solve a DIFFERENT problem—meaning families may be left back in the same situation as where they started.

We want to do things differently.

We plan to build community farms to allow caretakers of orphaned and vulnerable children the opportunity to sustainably fund their children's education.

Produce grown from these farms will be sold in downtown Dar Es Salaam, with profits going straight to primary schools in which these children are enrolled.

Our funding creates farms, produce creates profit, which funds education and sustains the existing farms.

Help us achieve our goal by donating. 10 dollars is all it takes to change a child's life forever.

#ItTakesTen
+ Read More
Update 2
20 months ago
Share
Hi All,

I wanted to share some incredible updates so far with the organization. As a quick FYI while you read, our first agricultural projects have been poultry-based, as a cost-analysis indicated that was the most lucrative for startup.

Currently, Paul Trigonoplos, a colleague and fellow organizer of the Growing Minds Initiative, is currently in Tanzania working with our caretakers to assess the first startup agricultural projects, and the benefits to accessing education (and soon healthcare!) for the 53 children we are currently supporting. Here is what he has to say:

--

"Today we met with and formally interviewed all 13 families and caretakers as well as the community volunteer - great feedback. In summary, they love GMI and see it working. Health care cards are now a huge priority since we are paying for school expenses; poor health is what is keeping most kids home when they don't attend school, not money--which means the education piece is working. I will have Victor send us all reports on them once I have wifi again. Also we have the grade reports from the schools. Most kids seem to be doing well, I only heard a few caretakers say the kids were doing poorly (the same kids that were are also sick).

In regards to our work on getting children enrolled in the Public Health Insurance program (nicknamed "Brown Cards"), we met with the Ministry of Health. They outlined what would be necessary for the kids and the caretakers to get brown cards. The kids will be easy - any child under 18 can get them for 50,400 TSH flat. That's about 2.5MM TSH total. We brought back the application form and will fill it out Saturday. She did say it's an all-or-nothing scenario; either we insure all 53 kids or we do 0 since segmenting the kids by health status would not be appropriate. We strongly agree with this.

For caretakers it's more complicated. They can each get it at a flat rate of 1.04MM TSH per year which is unfortunately not in our budget currently. The other option is for the 13 care takers to register as their own group based around their own agricultural chicken project (which we have seed funded) and open their own bank account, then wait 6 months. After that each member of the group can do 76,800 TSH per person per year. This is most likely the avenue we will take.

Once we got back to Chanika we met with all of the caretakers and heard their overall comments. They said, for their broiler chicken project, that 200 chickens is not enough (what they have currently) and they will need 1000 to be fully sustainable. They said that once they get 1000 we would no longer need to support them and that number could pay for their kids health care and uniforms and education, and then we can take the mission to a new town. Victor and I went to the coops and they seem to be handling 200 chickens like its nothing. In 2 more weeks they'll be ready to sell – and we can consider expanding their operations.

I will leave you with this: A caretaker told me today that she thought Victor was kidding when he said someone else was coming to visit to help the children; she thought after You (Sean) and Victoria came no one would ever want to come back. She said seeing me walk in the room restored her hope in her family's future. Really put things in perspective."

--

Thank you for all of your help in changing the course of these children's lives. The gratitude I feel wells up inside me, as I am so thankful that we, as a collective, have truly shaped the future for those that otherwise would be left with very little hope or chance at success. Thank you.

Sincerely,

Sean J. Donohue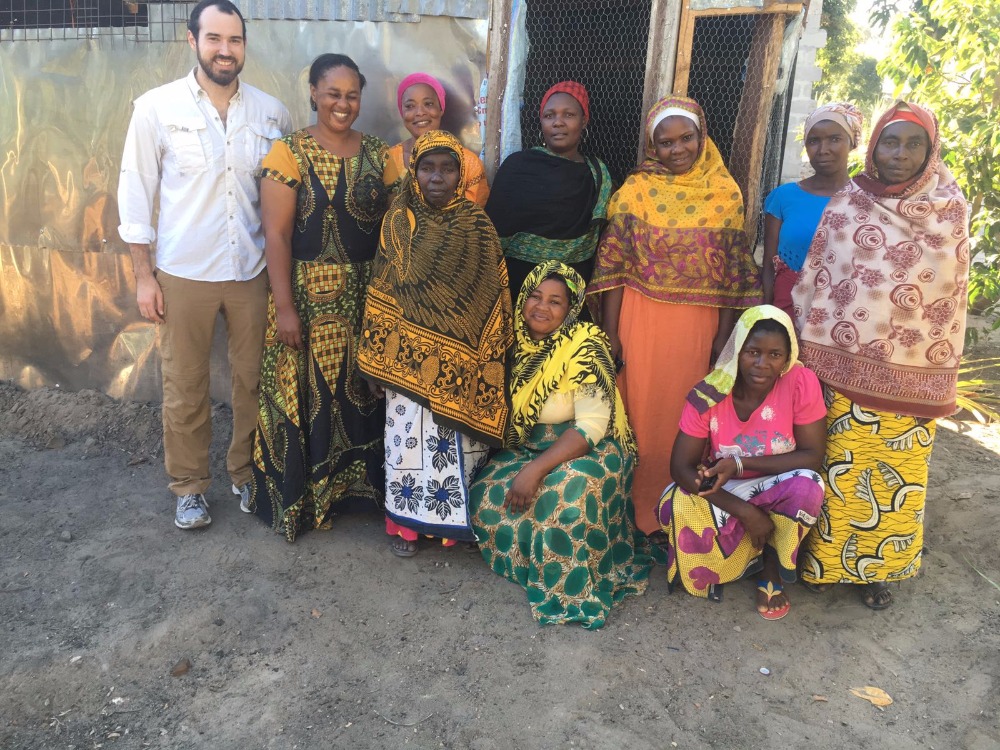 + Read More
Update 1
28 months ago
Share
Dear All,

Thank you so much for your contributions to our cause. We have been working with Victor over the past 6 months to become registered as an official organization through the Ministry of Health in Tanzania. This is the first step towards creating the organization, and I am proud to say that through many iterations with government officials we are finally registered. Flights are booked for May 12th to begin project development. We will begin updating our page with new plans as the preparation moves forward.

Thank you all for your help, and please let others know of our cause. We hope to build a greenhouse so that green vegetables can be grown year-round (rather than during the 2 rainy seasons prevalent in eastern TZ), so completing our financial goal will be of the utmost importance.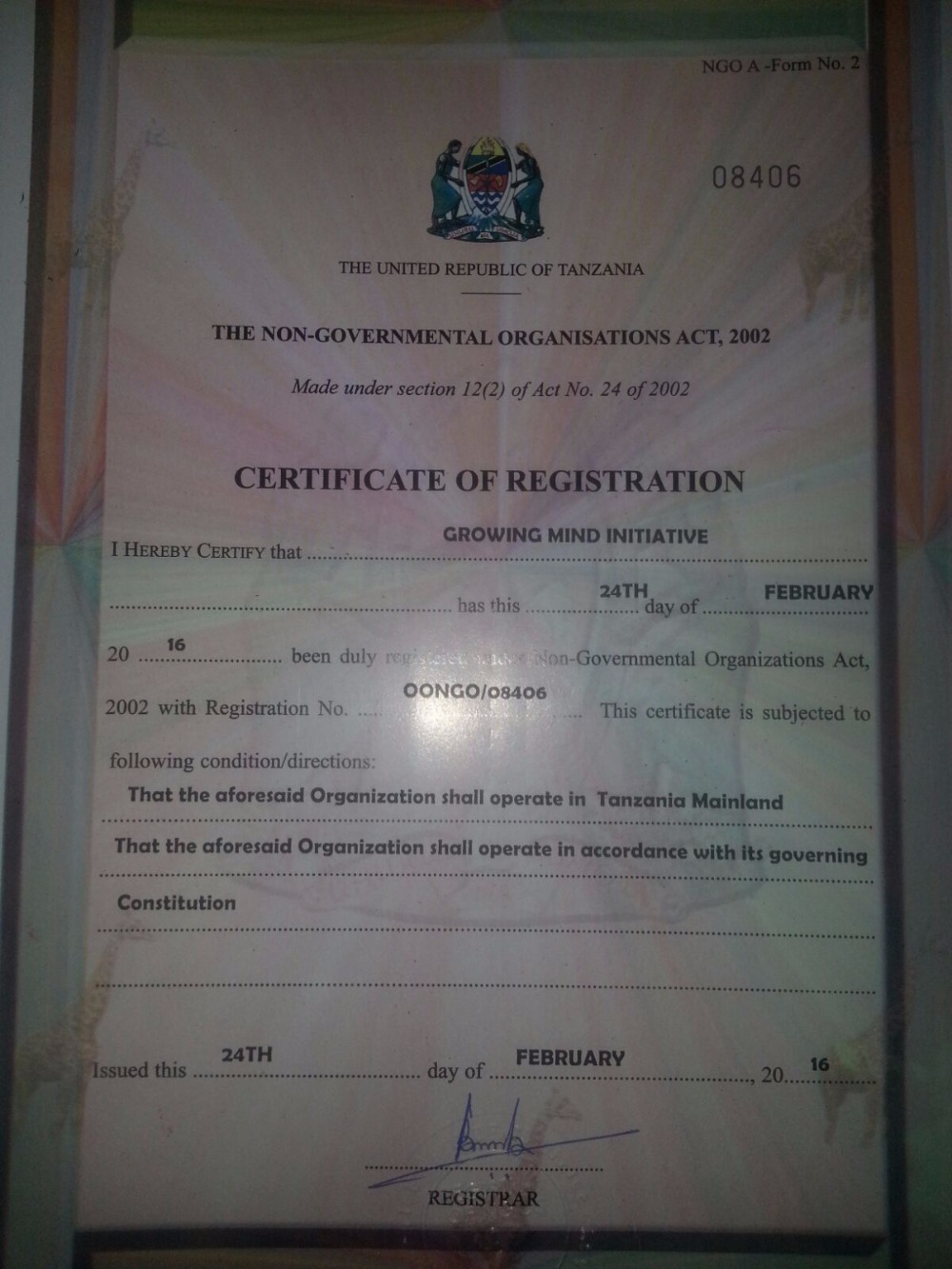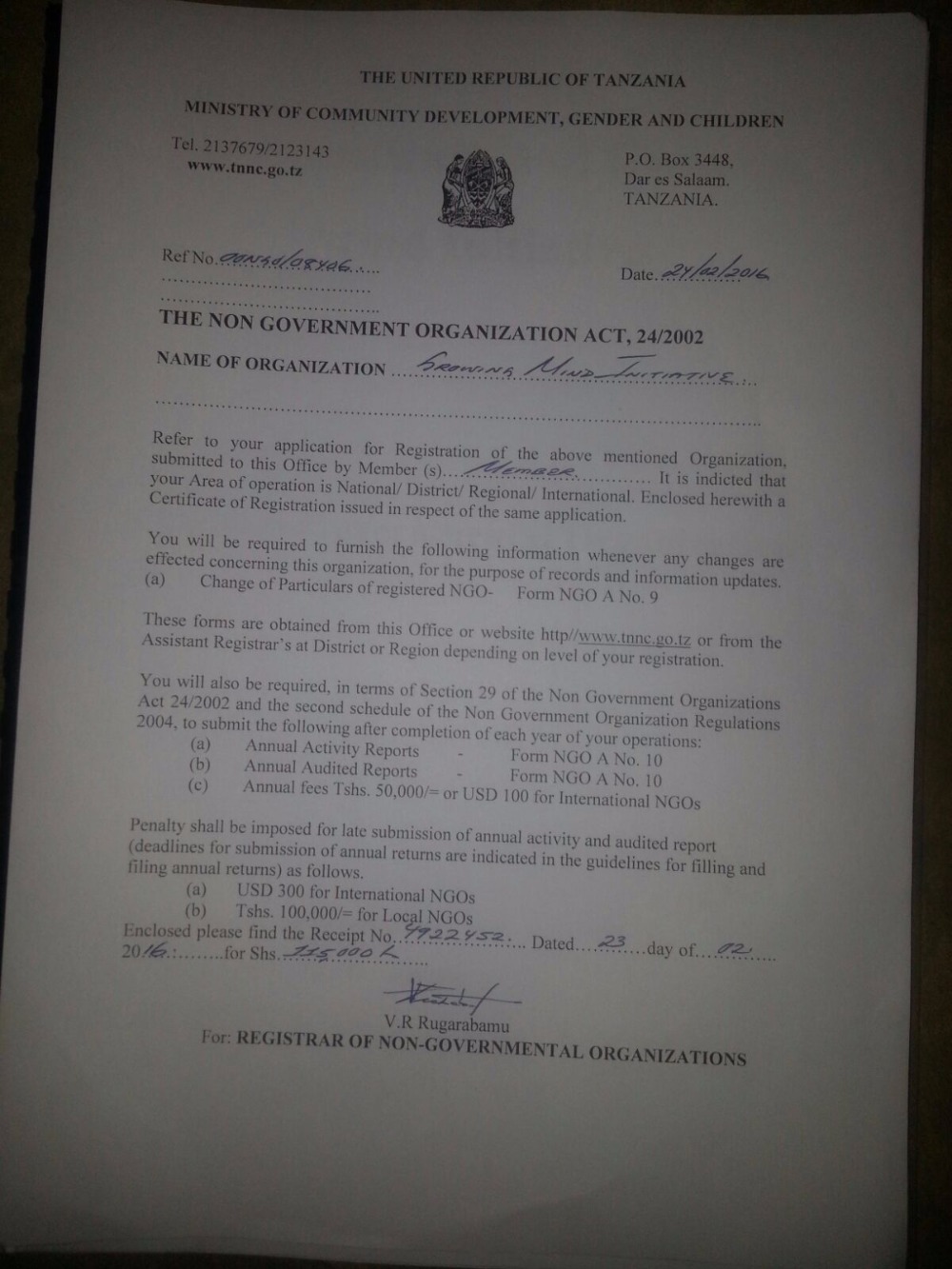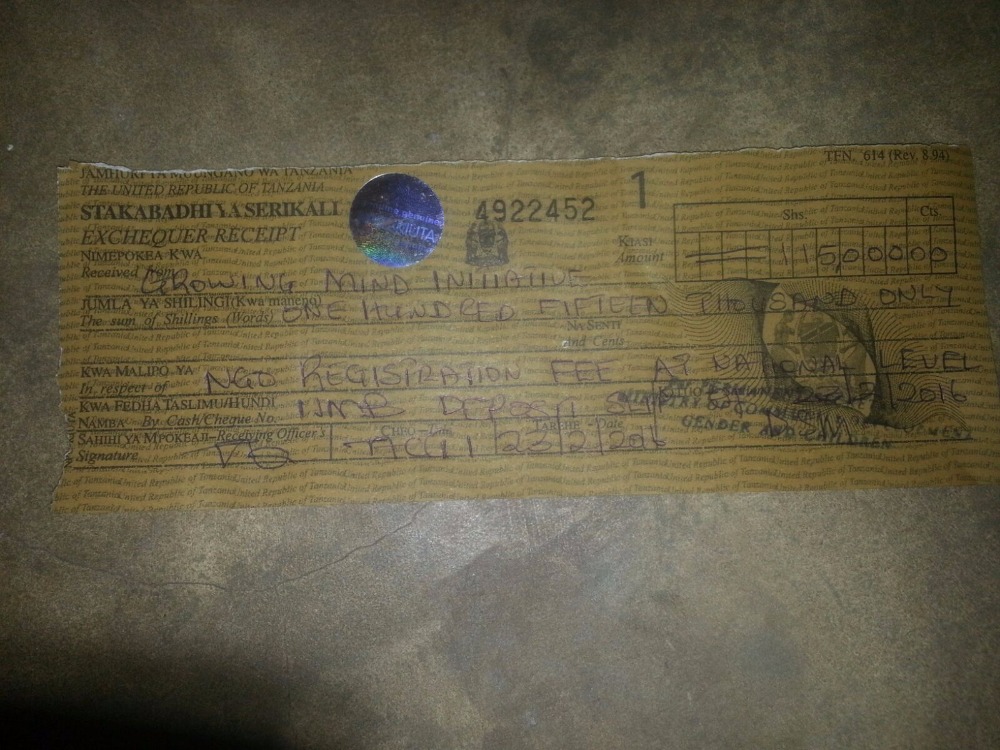 + Read More
Read a Previous Update
Be the first to leave a comment on this campaign.