Goldendoodle Pup Needs Hip Surgery
$9,550
of $10k goal
Raised by
79
people in 5 months
Golden Retriever Rescue, Education, and Training, Inc. (GRREAT)
MERRIFIELD, VA
Tegan is a sweet 8 month old Goldendoodle, an age at which she should be an exuberant, boisterous pup, knocking children over, jumping on visitors, gnawing at slippers, and generally getting into all kinds of trouble!
Sadly, unlike her litter mates, Tegan missed out on these simple joys because she was born with malformed hips. She is in constant pain. As she grows older, and her deformity grows worse, so will her pain. When Tegan started to limp, and it became clear that she was "defective," she was unceremoniously dumped at a rural shelter. Alone. Anxious. And in pain.  Thanks to a good samaritan rescue, Tegan found her way to GRREAT*, and into a loving foster home. We did not see her as "defective." We saw a frightened puppy in pain that needed a little help in realizing her full potential. Although she is now safe, happy, and loved, without surgery she is still looking at a lifetime of progressively worsening pain.
Tegan requires corrective Triple Pelvic Osteotomy (TPO) surgeries in order to remain mobile as she reaches adulthood; and, to prevent the severe arthritis of the hips caused by hip dysplasia. Luckily she is young and otherwise healthy so chances of making a full recovery are excellent.Our plan is to do one hip within the next month; allow several weeks of recovery, and then do the second hip. The surgery and recovery will be challenging for Tegan, as she will need several months of therapy to help her heal, strengthen her muscles, and learn to walk again.  We not only hope to alleviate her pain, but also help her regain her confidence and restore her trust in the humans around her.
Our goal is to see Tegan be happy, healthy, and pain free; and, eventually, find a loving Forever Home of her own.Tegan is just two surgeries away from being pain free. We cannot meet the financial burden of these surgeries without your assistance. Please join us in helping Tegan get the surgeries and follow-up therapy that will have a lifetime's impact on her quality of life.  Your generosity and compassion will help Tegan, and other special dogs like her, live happy, healthy, pain free lives. Thank you.________________  * Golden Retriever Rescue, Education, and Training, Inc. (GRREAT) is a non-profit 501(c)(3) all-volunteer organization dedicated to the rescue, foster care, and placement of Golden Retrievers and Goldendoodles. Thanks to our dedicated volunteers, skilled veterinarians, and the generosity, support and compassion of animal lovers like you, we never have, and never will, turn away a dog in need, including those like Tegan who require major medical help.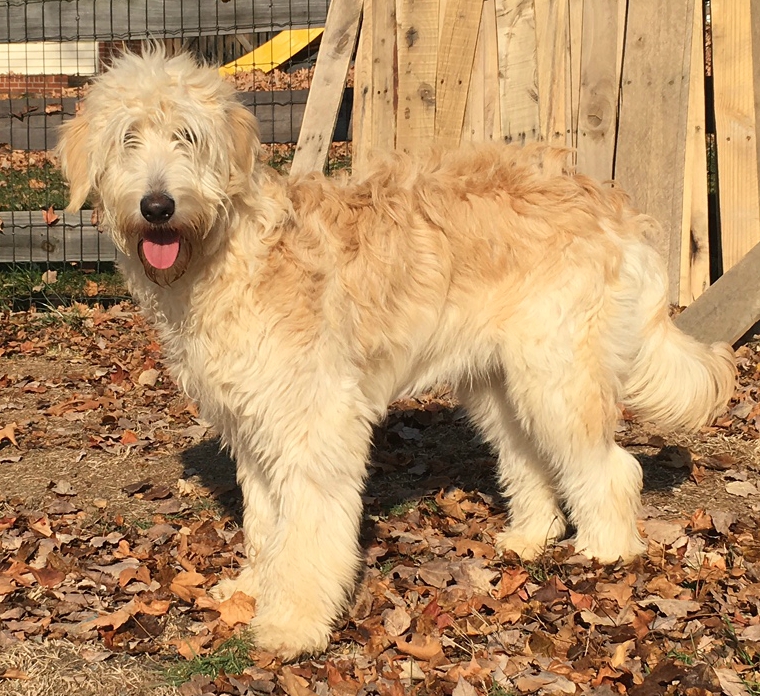 + Read More